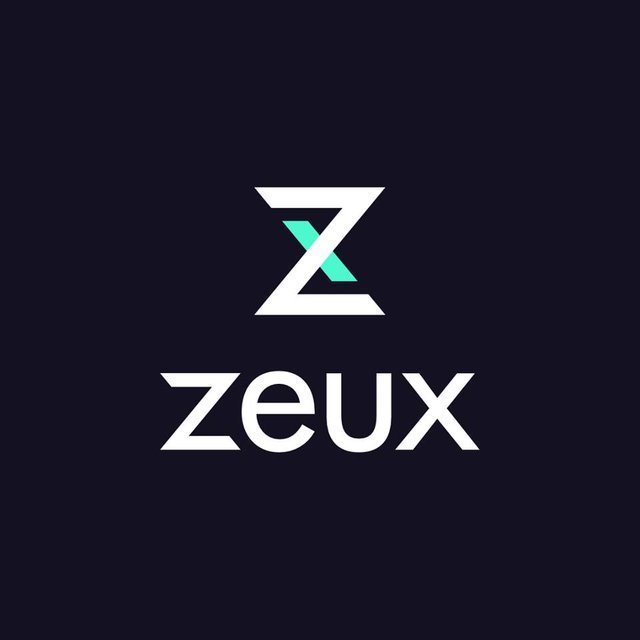 Human beings have come across different stages in many subjects from past to present. The concepts of shopping and commerce were one of the major contributors to human development. During the first years of shopping and trade, there was a barter economy. People were running their needs by exchanging goods with each other. Known as the famous, the use of the money during the first shopping on earth began with the Lydian civilization. The rapid use of money and the development of the literature, especially in the geographies of our region, have made the money printable in different ways. After years of shopping with money, the use of digital money has started to become widespread due to the banking sector that has developed until the 2000s as a result of certain developments. Now the trade has started a period of fast money transfer through banks and some financial institutions to one end of the world during the trade. A response to all this was being prepared. On 31 October 2008, the first step was taken for a currency with one of the greatest potentials of humanity. The first whitepaper of Bitcoin was written 10 years ago by Satoshi Nakamoto. And then the beginning of the crypto-money era for the world and the development of Blockchain began. Bitcoin was not only crypto money but also the face of Crypto Money and Blockchain technology.
Within 10 years of Bitcoin, crypto money and blockchain technology developed rapidly. Especially in the last year, a great awareness emerged. When we take a look at this ten-year process, I would like to point out today that we have completed more than 2000 crypto money start-ups according to coinmarketcap data. Moreover, it is already on the road map in almost 500 ICOs, and within a year, with their participation, the number of available crypto money will reach 3000. Bitcoin was not easy to understand when it was released to be used as a means of payment, ie as a currency. Peer-to-peer is a tool that will allow direct money transfer between two people without the tool Bitcoin. But things have evolved a little differently. It's been a long time since people just stopped taking crypto money to pay. Bitcoin and all other crypts are now being held for investment. However, it is important to note that Bitcoin is a means of payment despite everything. However, in terms of today's conditions, paying with crypto money is difficult to understand and complex in existing systems. In this article, I would like to introduce a system that can solve all this complexity. ZEUX, this is difficult to understand, complex and problems come to offer a solution to the industry. Let's try to understand a little Zeux.
Zeux is a project that initiated the development process in 2017 as an idea. Zeux, a European origin, aims to make available the basic financial services available, simple, convenient, affordable prices, advantages and accessibility for all. The project is organized in accordance with the rules of the UK FCA, which includes financial sector regulations. The project, which will be activated in Europe in 2019, will continue to expand to Africa and America in 2020, according to the roadmap of the project. ICO investments in the world were $ 7 billion in 2017, but this figure is expected to grow to $ 12 billion in the current year. When this is the case, the potential for working with crypto money in the coming period is showing an increase. However, the issue of how to pay is important for us.
There are problems in financial services developing on the world. For example, investment can be difficult and low return. Moreover, you may have to deal with many paperwork while working with banks for investment purposes. Despite the interest of crypto money in our age, it is not easy to invest in crypto in the current banking system. One of the most important benefits of crypto coins is the issue of money transfers. Money transfers over the banking sector in the pre-crypto period lead to costly and unnecessary time loss.
Zeux has a solution to solve these and many other financial problems like these. If we do NFC technology with our mobile devices at the time of payment, do we make money transfers in a very short time and without the help of the bank, we can use secure and transparent data with decentralized network and do all this and enjoy investment advantages at the same time?
Let's take a look at the important features of the Zeux platform.
Platform with crypto and FIAT
Users can integrate multiple bank accounts at the same time.
Safe, decentralized storage within the scope of KYC. A network that can be held on Blockchain and accessible to records of past transactions.
The infrastructure that provides payment to POS devices with both FIAT and large crypto coins
Free participation and free membership.
Without payment of any fees or commissions.
Global fast and secure money transfer without borders with ZeuxCoin.
We can see that Zeux offers a super platform that can be used as a payment tool when we think about these features. In particular, it can be a great privilege to pay with POS units in any currency. When we think that the payments made with NFC have increased by 20% compared to the previous year, it should not be ignored that this innovation with Zeux may be very advantageous.
All this is what a Zeux App will do, even if it is designed. As you can see from the picture, everyone can open a Zeux account with your mobile device with the Zeux app and access all their investments instantly in just a few simple steps. They can view financial transactions on a screen and give instructions with these data. All of these operations will be open to display, storage and processing as blockchain data in a ve high security eye environment. Zeux account holders are stored as data called kimlik safe ve with a hash that will be stored in the centralized blockchain network and the data in their accounts. If the platform user permits, the records in this enclosure can then be used for KYC verification. Moreover, as a further advantage, these cash register data can be transferred to different financial institutions in order to make KYC. The platform declares that all data will be kept locked in such cases that cannot be opened except for the keys owned by the user. If we consider that the platform can reach more than one product and investment vehicle at the same time, give instructions and direct investments, such a project should design very well the ulaşabil security aynı layer. When we look closely at the project, Zeux seems to have achieved it.
Talking about Zeux, we talked about banks and investment a lot. However, I think the most important issue is not just the banks and the investments that can be made from there. It is also necessary to understand that there is also a platform for crypto assets. So you can access your A bank and B bank investments, stocks and deposits through Zeux, and you will be able to see and manage your crypto portfolio as a platform you trust. As you can get gold from the bank, you will be able to direct the FIAT money that you need for this by selling crypto. Zeux Coin, which will keep the platform alive, will be an added value to this environment.
Zeux will manage all services in a complex and complete manner. Trading will be done in a safe environment. Reconciliations with additional security protocols may be required. As a result of this process, Zeux will charge you a fee of 3% as Zeux Coin. It will also combine application and NFC technology with Blockchain, allowing payment providers to pay with balances in their portfolios using Apple Pay, Samsung Pay, and Google Pay. The password and / or fingerprint will be added to the platform as a layer of security to eliminate NFC's unauthorized use issues. Thanks to a virtual VISA card to be added on the Zeux application, the payment will be facilitated and the coin / token in the accounts of the users who make the selection of the crypto money during the payment will be instantly converted by the intermediary company into the money and the dealers will make the money they want to pay to the sellers. In fact, although it is a simple system, it seems to be difficult to understand the problem that it is solving since it is not used to date.
Finally, to summarize. The Zeux team is aware of the fact that there is no platform that can bring together FIAT and Crypto investment for the market. Moreover, he did not only think of the present but the future. He acted as a visionary project. It allows an investor to open and manage account content from the start, that is, from the start of the account, and finally convert it into a platform that can pay. After more than 10 years of crypto coins, we finally made some progress. At the end of 2017, the process proved that crypto coins were not a game, and that it was now a serious matter for the whole world. But there was something missing in exchange for this evidence. Especially Zeux's FIAT, which is the most used before our age crypto coins and crypts needed a bridge between. This bridge was a bridge that could facilitate the difficult stages of investment and management. Zeux touched right here. The idea of ​​using the platform as a multi-wallet and keeping the entire portfolio as a payment method on G-Pay, Samsung Pay and Apple Pay platforms is the most important point. In fact, this is an area where the crypto can continue to strengthen the centerless structure. A to Z completely controlled by the user in this platform, such as the owner of the platform to pay the person who wants to pay instantly with the currency. In fact, one of the biggest financial bridges between today and the future can be taken with Zeux.
Zeux platform is a platform I'll follow, you can be sure of that. It was the Cobinhood stock exchange that was instrumental in meeting Zeux. There had been a few blog entries about Cobinhood before. Cobinhood was not a simple stock market. Here is one of the stages of not having a simple stock market. ICO management also started to work with Zeux as one of the first projects. The fact that Cobinhood is doing the ICO management makes Zeux a better point. I will continue to share the developments about Zeux with you under this post. If you have any questions and any additional information, I would like to ask you to comment below. I'il be happy to talk to the team and get back to you.
For more information please visit links below
Website: https://www.zeux.tech/
Whitepaper: https://www.zeux.tech/assets/PDF/ZEUX-White-paper-Eng.pdf
Reddit: https://www.reddit.com/user/ZeuxApp
Facebook: https://www.facebook.com/ZeuxApp/
Twitter: https://twitter.com/ZeuxApp
Telegram: https://t.me/zeuxapp
Author: anelka
Bitcointalk profile: https://bitcointalk.org/index.php?action=profile;u=2273527