It looks like all is in our minds. Basically if you have told me 10 years ago about passive income, using cryptocurrencies as the coin, maybe I would told you something like: are you out of your mind?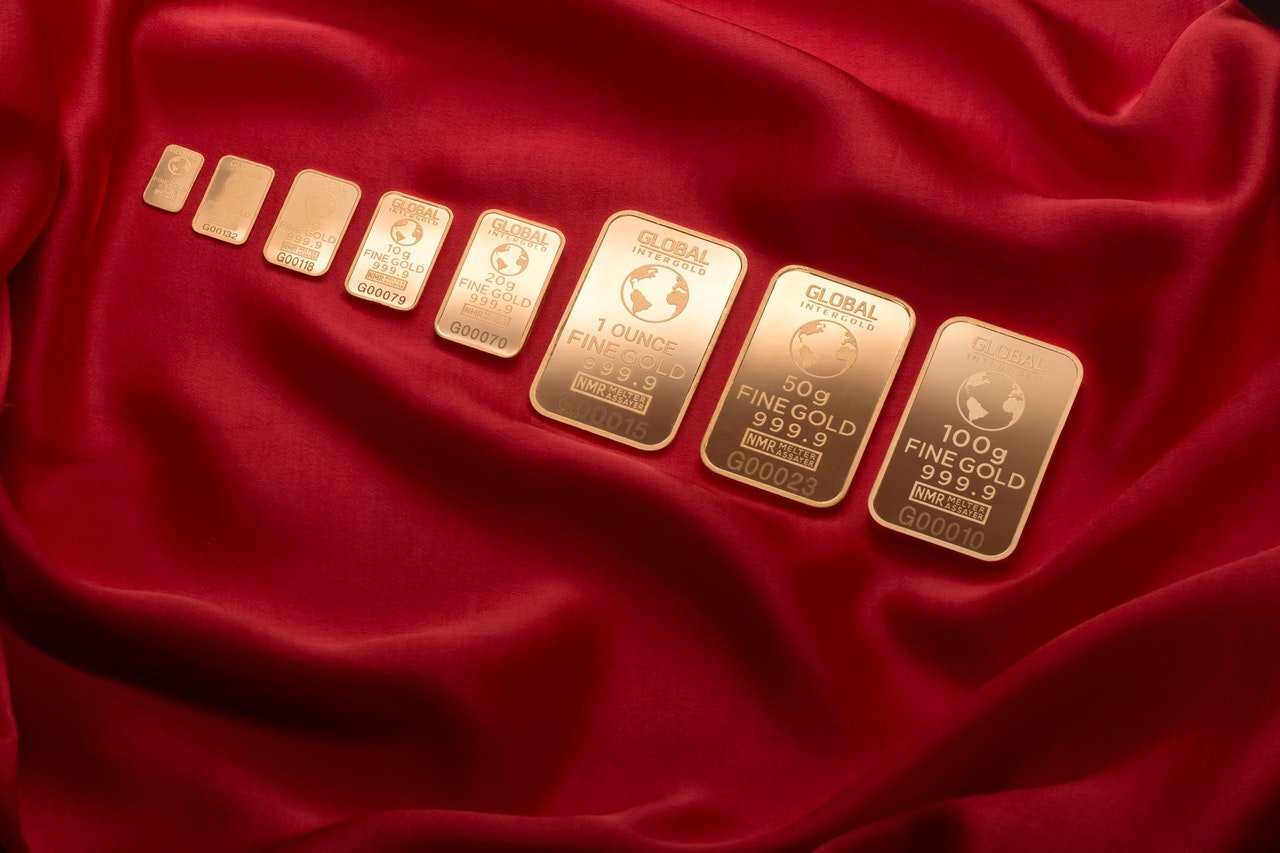 Photo by Michael Steinberg from Pexels - Source
Hi there Crypto-Nauts, I hope you are having a great time surfing the Blockchain. If not, please ask yourself and observe what is really going on inside of you, so you can move and and make real changes in your life. Remember guys: We only have one life and we only see what we have been learned to see, it means we all can learn new things.
As I said, are you out of your mind. Yes we certainly are. This whole new ecosystem right here and right now, based on blockchain technology is just amazing. This it may be cataloged, almost, as alien tech but, I know this is are the results of many great minds thinking out of the box and doing things than many of us just were imagining.
Technology working for Us
This is the best concept I have been thinking about for years. I truly believe than all the technology must and it should work for us, not the other way around.
Can you imagine a person like you and me, working for a Robot(a.k.a Skynet). It doesn't make any sense.
If the purpose of technology is to help humans while making an easy life, well this is it. Blockchain is sustained by all of us but its only purpose is to work to help us and, in consequent, work for us . I cannot conceive the concept of making life harder just because of the technology. I cannot even think anymore of a human being who must work to have internet and electronic stuffs. The internet was intended for many reasons and what is happening right now is blowing my mind and I hope it may blow your mind too.
Passive Income
I have been studying this since many years ago. The most challenging things I have encountered are:
Establish a real passive income who do not require too much action from me.
Find a real serious team who after proposing a passive income, it may sustain this at least for a couple years.
Letting greed be the boss, so I couldn't think straight and see what was really going on with many kinds of scams.
Establish real parameters(objetives ones) that may define a possible passive income opportunity so it may become a real base of passive income.
The good news is that all of this it must be learned, practiced and continuously reviewed by the investor. I mean reviewed by yourself. Otherwise you cannot: adapt yourself to new tendencies, execute the right exit strategies and protect your capital from being lost.
The initials stands for PAL(token's name) + Mega + Miner. If you do not know, PAL it is a great project who has been working since I became an official Steemit member(long time ago). I saw how this guys really work hard and they have a great strategy to build, adapt and create business opportunities. So I could say that @aggroed has become great just by helping minnows and beginners like you and me. I truly believe this is the only way to succeed in life or at least, this is what I see as an example.
Pal Token
The MSP community has created this token, using the great smart contracts platform created by @aggroed @yabapmatt and @harpagon1. All of this is based and working on the Steem Blockchain. They also created a Miner Token called PALMM. Something we all can buy and start getting real passive income, right here and right now.
My experience so far
The first I have noticed after logging in at Steem-engine it was a nice small logo in the left superior corner. I saw this for some days while I was getting familiar with all the token system. After clicking on it It told me something like "PAL reward". Then I discovered than the MSP also did an airdrop for about 258 PAL tokens(at least that was the case for me) so after I logged in https://www.palnet.io which is a sub-community to publish as we do in steemit, I saw the tokens. My next step was to investigate a bit about the other token called PAL Mega Miner and I bought some just to run some tests and this are my results so far:
| Tokens Bought | Cost | Mining Results | Day&Time | $Equiv. |
| --- | --- | --- | --- | --- |
| First - 2 PALMM | 200 STEEM | --- | 18/06/2019 10:55 a.m. | 87.2 |
| | | 12.442 PAL | After 1 day approx. | 2.003162 |
| Second - 2 PALMM | 200 STEEM | --- | 19/06/2019 11:06 a.m. | 87.2 |
| | | 8.266 PAL | 19/06/2019 18:00 | 1.330826 |
So basically so far, just after 1 day of testing I have got a very good return on my investment. So I ask you guys: what the h... are you waiting for to get you passive income, support the MSP and live happy for ever after?
1: You can read more on this post, about the Steem-Engine.
Note: If you need help to buy or to stake the PALMM, let me a message in the comment section please.
---
About 3 - 4 weeks ago I did this trial. Many close friends told me about this for months. This company has 1 years working and paying. They are Koreans and I guess many people from Asia really like doing business. So far this are my results:
From 31/05/2019 11:09 to 19/06/2019 23:59 They have payed me in return U$ 46.59.
So far I have a lot of people within my network. They also have a referred program with points and stuff.
My plan keeps as the original that I have shared some days ago. As soon as I get the minimum amount to withdraw which is $50 I will take it out and repeat the process until all my money is out. Later on, after having my initial capital recovered I will consider to continue or not.
How to handle the Risks
All in life has a risk. Even when we walk on the street a piano it may fall over our heads. I know it sounds a bit dramatic but hey, My grand father just dies 2 weeks ago. After 94 years old just suddenly so? The thing is how do we handle our risks in business and life.
We need to know about the business. Do some research. Observe if this is real people who isn't afraid to show their real life and faces.
Determine our risk. This means that each investor must define what is a loss for him and what is a learning process just to move on and find better investments.
We as investors we must define how much money are we willing to loose. This it may sound contradictory but ask to any successful business man and you will hear from his experiences. We must have money to invest while we understand the risks and the benefits. Life is a very tricky game where our minds are fundamentals. So we must deal with it and invest or just step out and continue blaming about money for the rest of our lives.
What Stop us from taking action?
I don't know what is stopping you but I really know what was stopping me. I talk about this as the past, because I have some years working on this. Basically I was stopped by Fear of losing and fear of being wrong. First of all I work with my mind from the inside, in order to change my beliefs. If many people in this world is working about that, that means than you can too. I will state only one question:
How can you be wrong about something, while life is in a constant change, nobody told you how to live, life is unpredictable and we only have one life?
I really hope you may see the tricky secret hidden in that question and solve it just for your understandings. Peace out, brother and sisters.