I let my ego get the best of me, please learn from my mistakes.
Notes:
07-13-2017 After doing more research I've found that this price jump is due to a community buying and holding.  They are currently calling this a Pump and Hodl campaign being promoted by large YouTubers/Twitch broadcasters. 
I'll be staying out of this completely now that I know it's a community pump the tech really has no use that I can see.  If they have Apps maybe that can change.
CHC Hourly 07-13-2017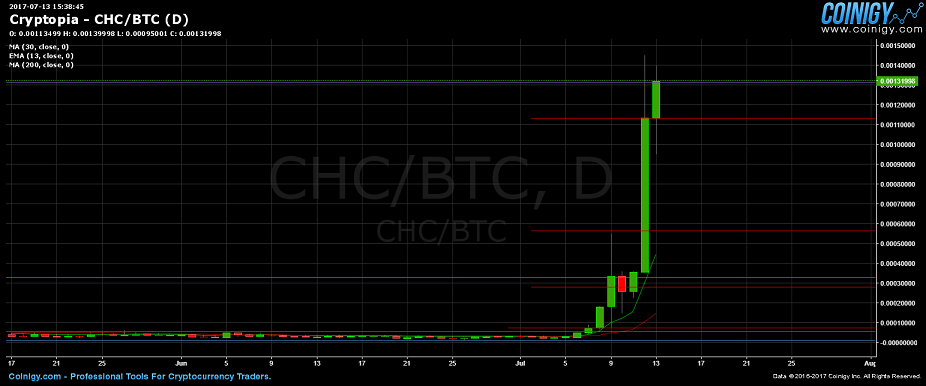 CHC Daily 07-13-2017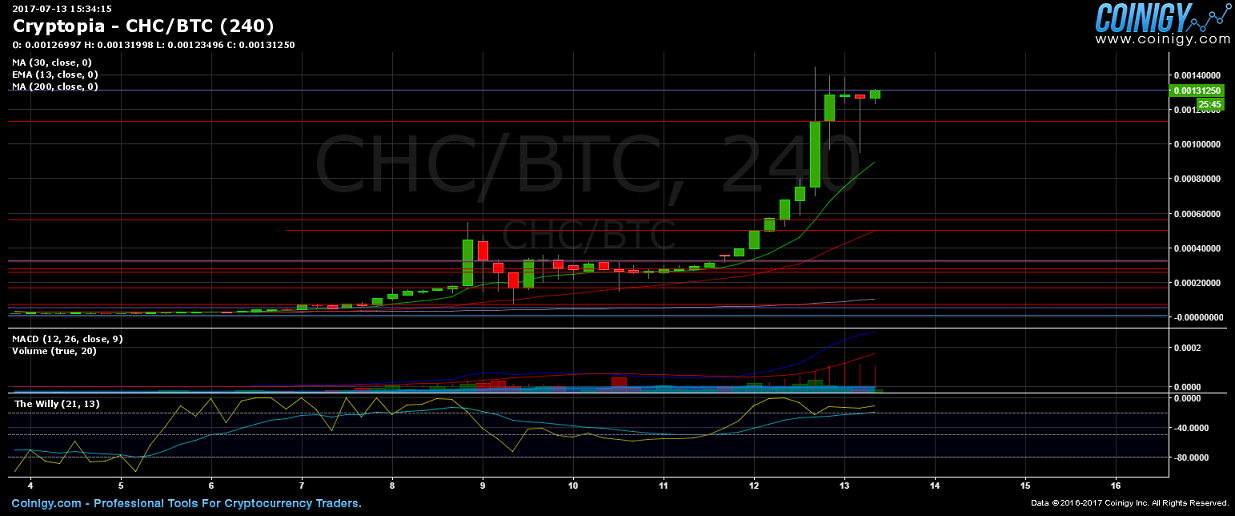 On Steemit:
https://steemit.com/@toxichustle
New Crypto Shirt Only $19.99:
https://teespring.com/crypto-life