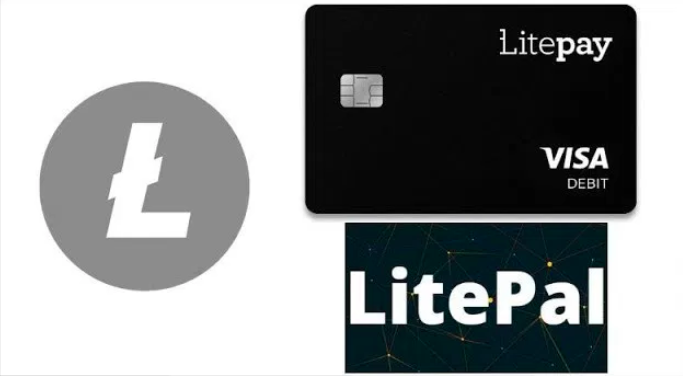 LitePay is launch this week, and LitePal later this year.

Litecoin founder Charlie Lee last week used Twitter to write about the upcoming launch of a new payment service beyond that to be launched in a few days.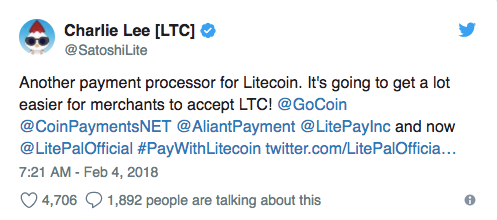 The Litecoin community is already excited about the forthcoming launch of LitePay, which will make Litecoin applicable everywhere, as Visa is. It will instantly convert all payments to / from US dollars, and all deposits will result in "a simple flat 1% settlement fee" as opposed to the 3% charged by credit card.
What is LitePay?

LitePay is the payment processor for Litecoin, which means that companies will be able to accept payment in Litecoin and the company's Litecoin exclusive debit card from all over the world.
LitePay will allow companies to accept Litecoin payments by instantly processing the payments settled directly with their banks.
Cryptocurrency is stored in a digital wallet where you can control your Litecoin payments and activity and load the coins on the LitePay Visa card.
The LitePay Visa card can be used where Visa cards are accepted, and it takes the money directly from your Litecoin wallet.
Businesses will also be able to accept cryptocurrency for payments as well.
LitePal is a Litecoin first payment processor. A cryptocurrency world where Litecoin is exploited by merchants from all over the world; a streamlined, simple, less confusing process.
LitePal is expected to be released later this year. According to the official website, users will be able to use the service with PayPal, Western Union, Bitcoin and Litecoin, and the fees will be "bumpy low". Except for the vague word landing page, there is not yet any information about this service.

Don't miss out on my next post! Follow me @tradewonk