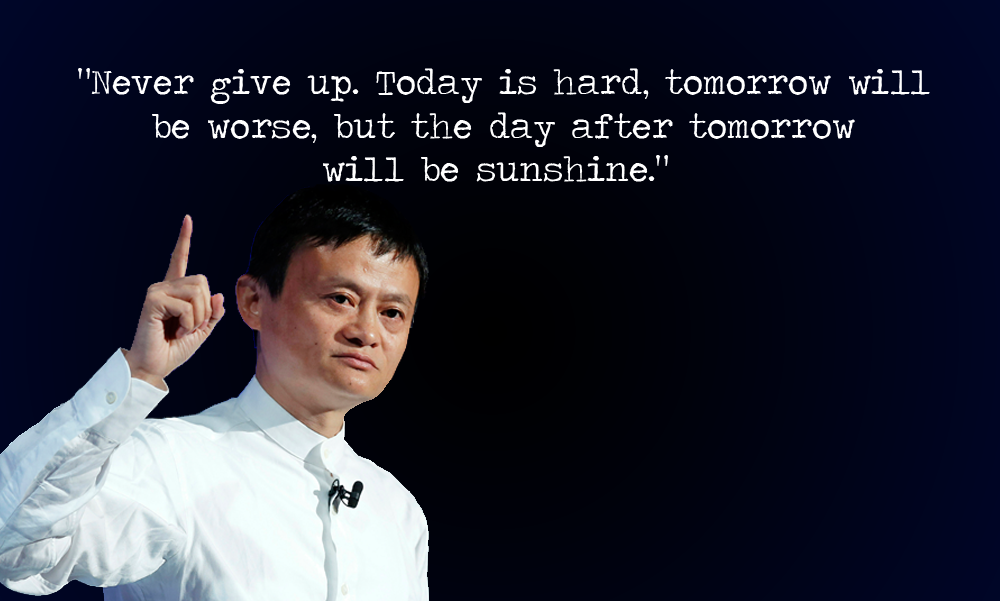 "Never give up. Today is hard, tomorrow will be worse,
but the day after tomorrow will be sunshine."
Jack Ma is one of the rare Billionaires who built an empire from almost nothing.
After all, too many coincidental mistakes, Jack Ma never ends up hustling and tries,
and therefore he became what he is today! It is not easy to become the richest person
in a country of more than 1.5 billion.
Thank you for reading!
Don't forget to upvote, resteem and follow me for more content & contest
"Aspire to inspire before we expire." - tradewonk