There's been many altcoins that have been enjoying a resurgence. I've been following my my trading plan and slowly turning 0.2 bitcoin into 1.0 bitcoin using simple technical analysis.
Here's one that's happening now - that I'm watching closely for an entry.
In this first image we see the very long term view of STRAT. Take mental not of the insane highs this coins has experienced in the past.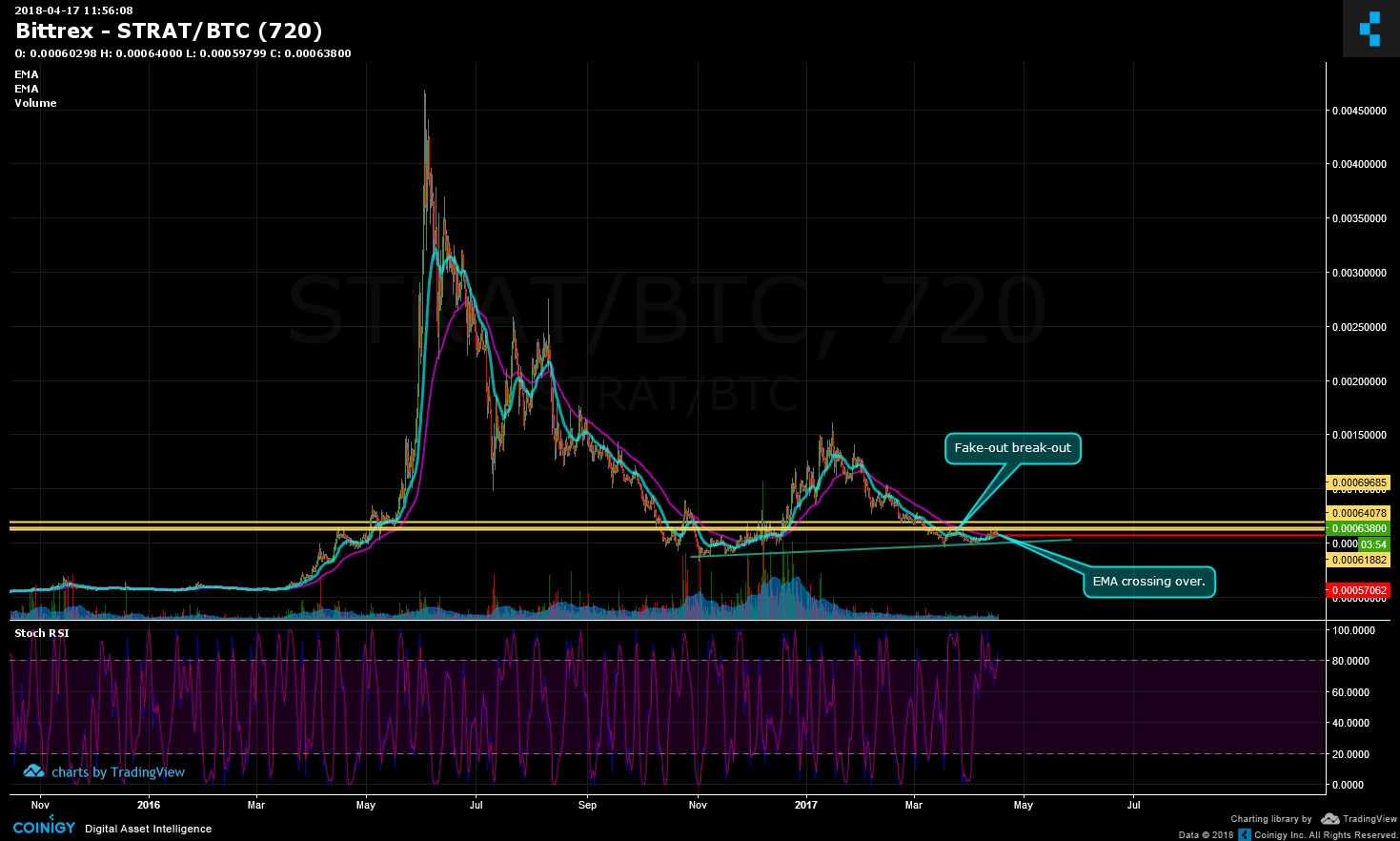 In this second image, we see the longer term view of about 6 months. We can see what looks like the beginning of a bowl forming to signal the market slowly turning around.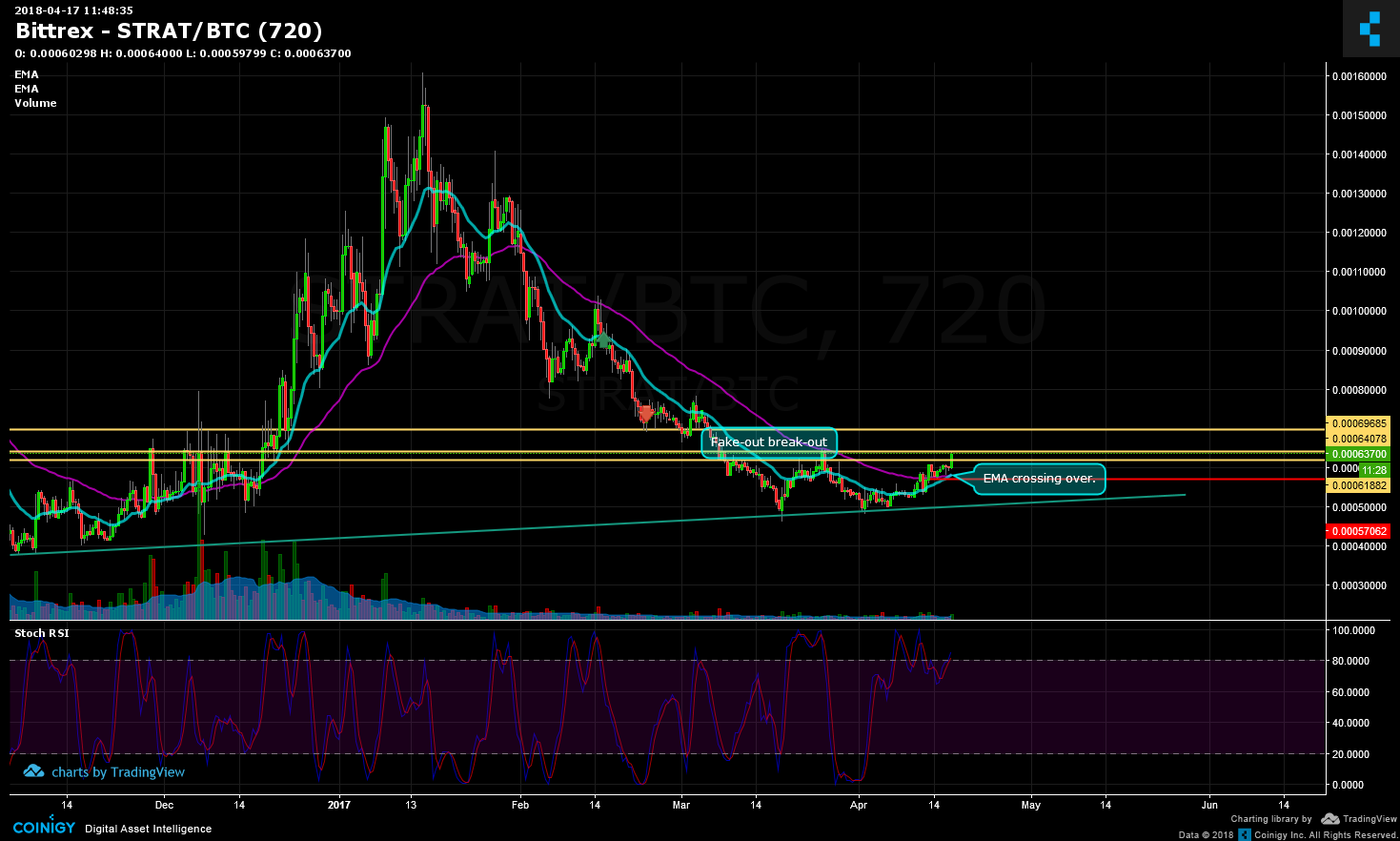 And in this closer image, (still the 12 hour candles) we can see the 123 Bottom formation and a market that is on the edge of breaking out. I'll be looking for an entry if we can close above the resistance line, otherwise I'll be watching closely for a lower entry when it retraces.