Another Wednesday and another selection of charts for your perusal!
With the markets at a key juncture, it's my hope that alt coins are in the process of turning around and the coming weeks/months will be very lucrative indeed. The follow are my selections and are based off 123 bottom formations.
Komodo (KMD)
Komodo has bounced solidly off the 3 area and has been heading upward for the last 10 days or so. What I'm looking for with this trade is a close above 41k sats with a new green candle starting.
BUY: ~41700 sats
TP: ~48000 sats
SL: ~36100 sats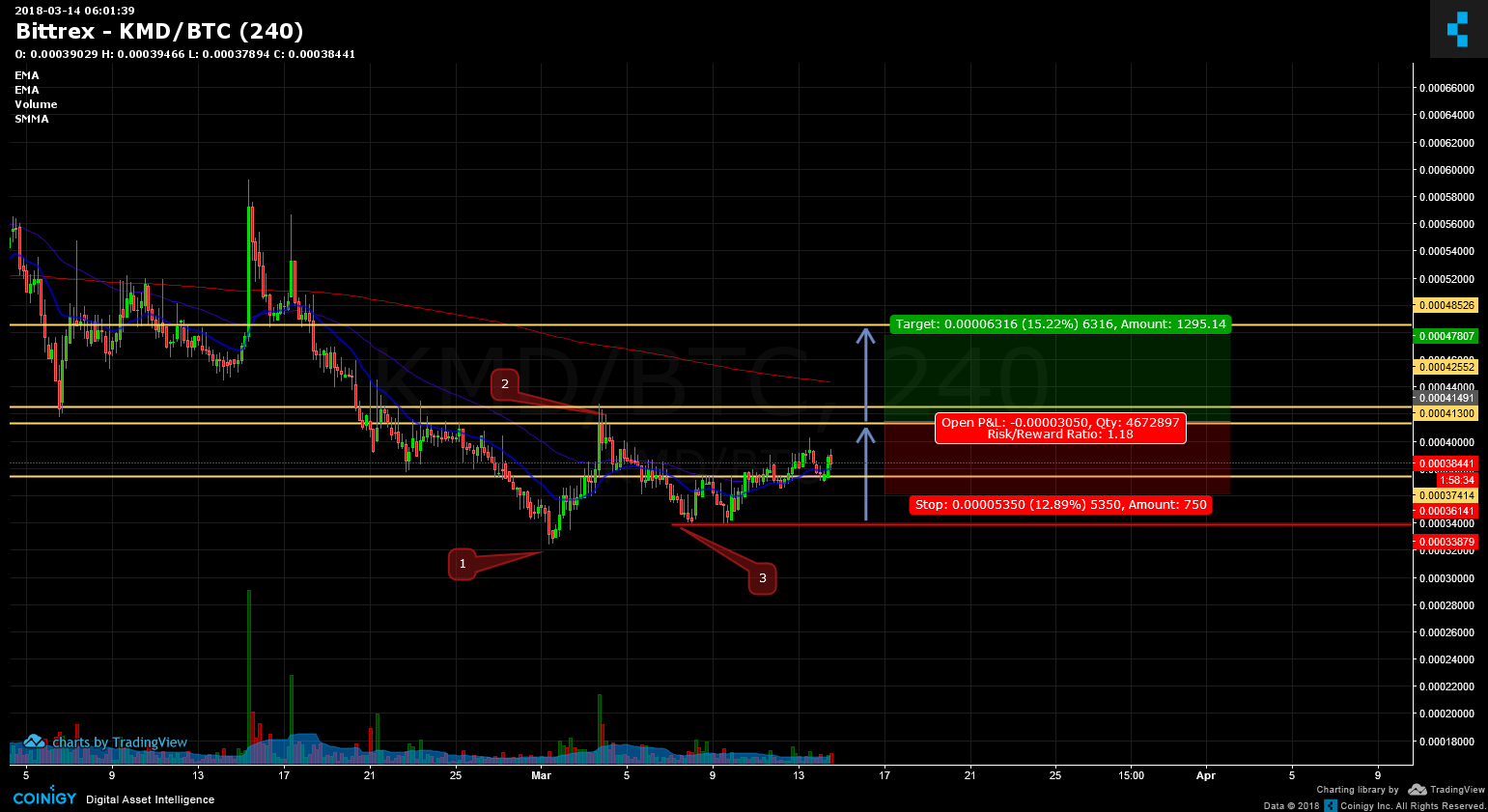 high def chart
Factom (FCT)
Factom looks similar to the above chart as both have formed a 123 bottom formation. This usually indicates a turnaround and given that the most recent 123 formation (red) is part of a larger 123 formation, this is a strong bullish indicator. I'll be keeping a close eye on this and like above, looking for a close above 290k sats
BUY: 290k sats
TP: 320k sats
SL: 279k sats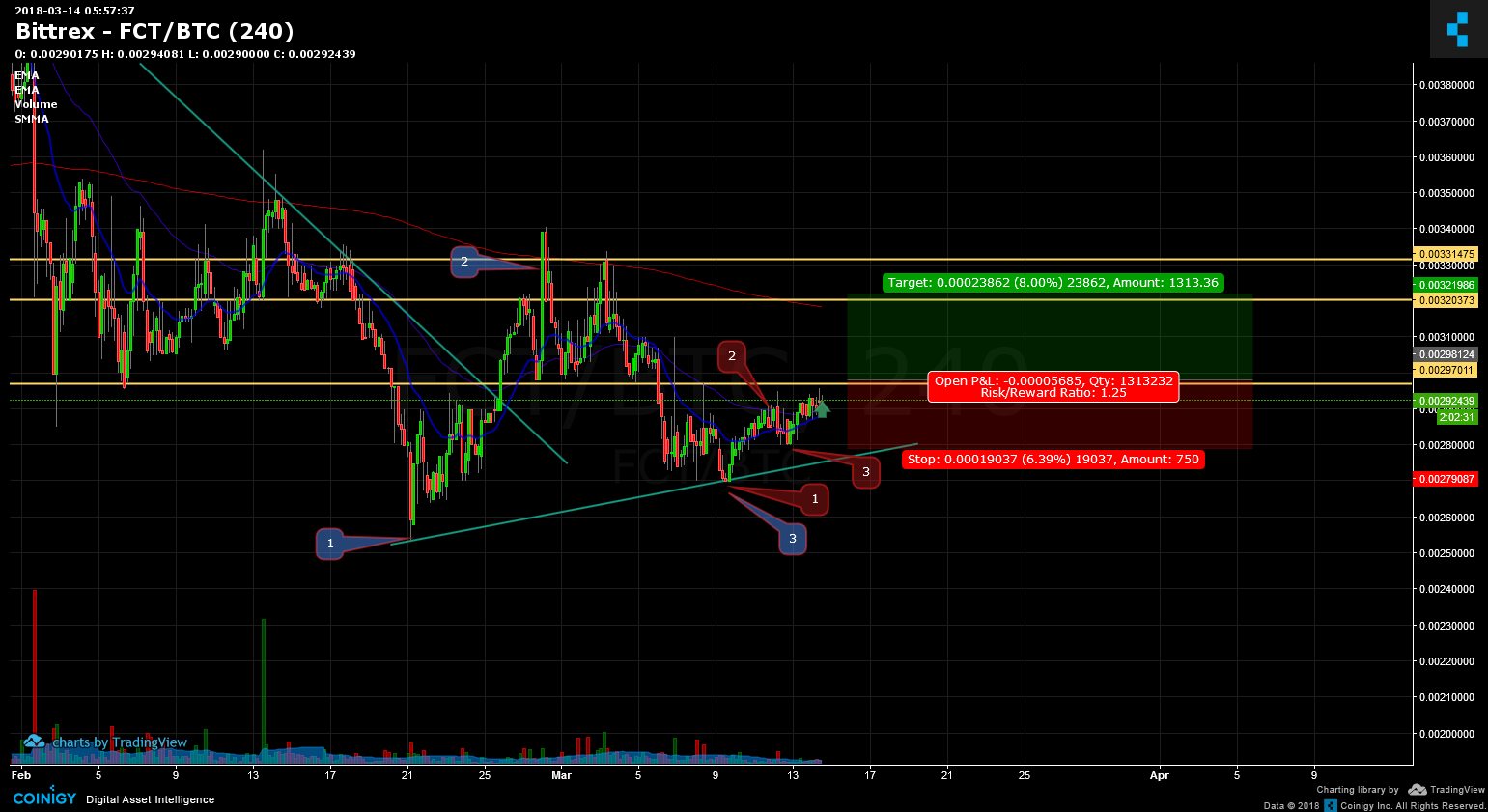 high def chart
Edgeless (EDG)
Again, 123 bottoms are forming in charts all over! It's a strong indicator and one that I've practiced many times over. Edgeless, is aligned with the above tips and presenting a great looking 123 bottom. Needing a break above 9600 sats to confirm.
BUY: 9750 sats
TP: 11600 sats
SL: 8200 sats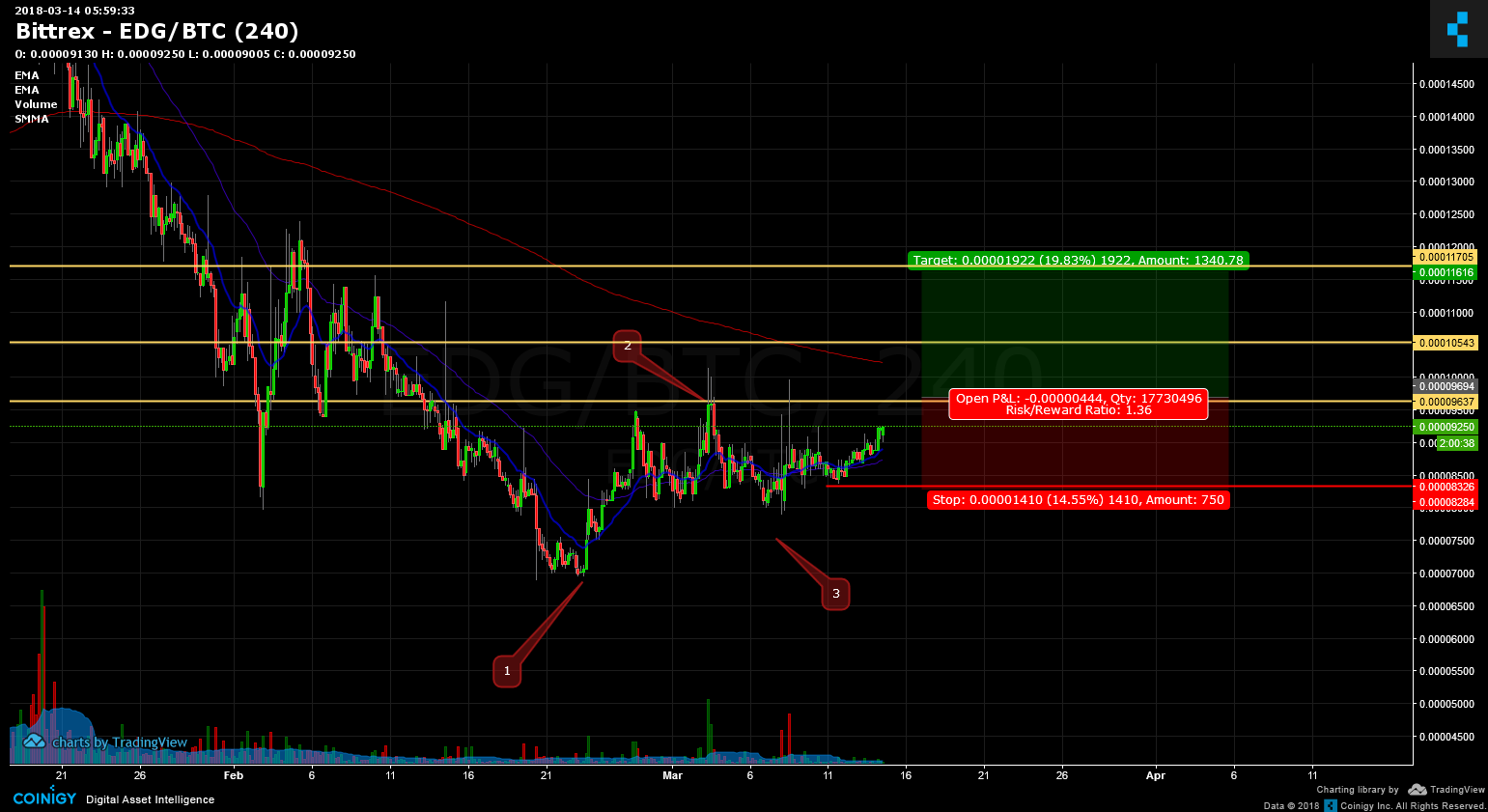 high def chart
As always, DYOR and please don't blindly buy on my (or anyone's analysis).