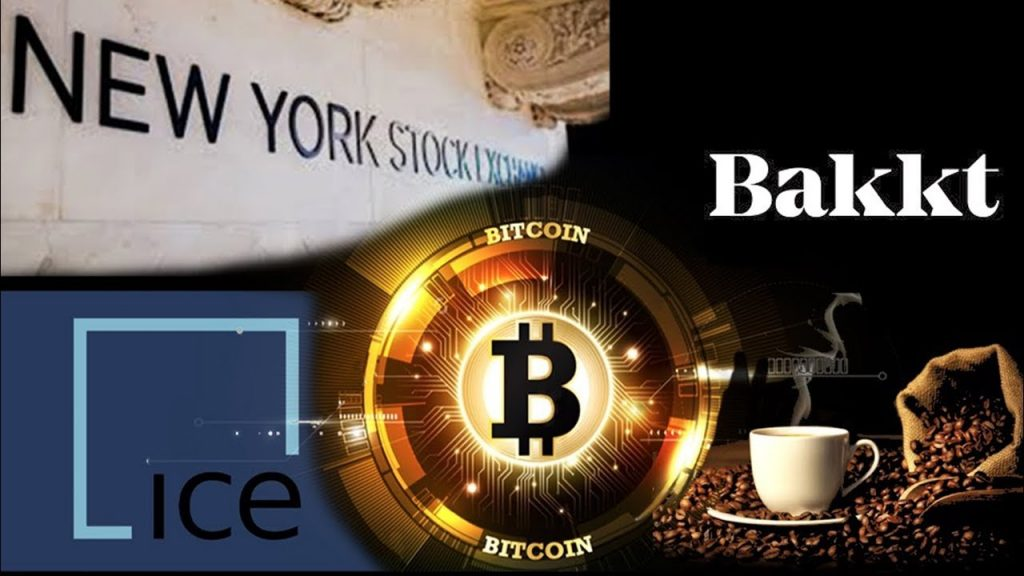 The Tokenist
Regarding the title of this update…well, sorry, we just couldn't help ourselves. Glad to have you with us on this fine Monday afternoon, morning, night, or hell, maybe it's even Tuesday where you are.
Yesterday, Bakkt announced it would open physically-settled futures trading on September 23. That's only about a year later than anticipated, but better late than never, right? Now, the skeptics out there are saying (with a smug smile, no doubt) that since Bakkt already delayed several times, nothing is keeping them from doing so again.
After all, this isn't the first (or second) time Bakkt has hit us with a date for release. However, optimists that we are, we think it's different this time.
Bakkt is a Big Deal
Bakkt is bringing two massive infrastructural changes to the crypto table. On their own, each would be a big deal, but together – well, that's what really gets us excited.
Bitcoin Warehousing: Institutions want to buy Bitcoin, but they have no idea how to store it. Even if they did, they want someone else to be responsible for it in case something happens. Typical, but understandable. Bakkt is providing warehousing for physically-settled Bitcoin futures for exactly that reason, and it should be the icing on the cake for institutions who have been sitting on the sidelines so far.

Physically-settled futures: Back in 2017, everyone got super excited about CBOE futures, only to realize way too late (see: after the dump) that these futures had almost nothing to do with actual BTC. Physically-settled futures change all that. Instead of being settled in cash, these BTC futures actually deal in the asset itself – it needs to be held as part of the futures contract.
In this one-two setup, we've got a reason and way for institutions to buy BTC, even if for purely speculative purposes, and we've got qualified custodianship in the warehouse. The whole thing is such an obvious win for the crypto space.
We said that Bakkt dropping a date is different this time. Why is that, you ask? Because before, Bakkt waited for the CFTC to drop in and approve the custodianship angle, but after waiting and waiting, it never materialized.
So, Bakkt changed tack and went after the New York State Department of Financial Services for the green light. The September 23 live date is a result of that shift, and New York's willingness to get the job done.
You can read Bakkt's official statement about it all here: https://medium.com/bakkt-blog/cleared-to-launch–8dfc3e6f9ed0
Who Says Altcoins Aren't Getting Adopted?
Altcoins have (understandably) been taking a lot of heat from HODLers. After doing nothing but lose sat value for the better part of 1.5 years, it's tricky to stay upbeat about them.
And yet, there's a delicate balance to maintain between becoming jaded and going overly optimistic. Zcoin is a perfect example of the benefits of keeping an eye on the right projects. Two days ago, the Zcoin team announced a major partnership with Satang App, a Thai payment app with five million merchants already on board.
The result of the partnership is that XZC is now spendable with those millions of merchants by Satang App's estimated 50 million person userbase. Had you completely checked out of the crypto news cycle, you'd have easily missed this, despite potentially maintaining that no one uses crypto.
It's the little things that count – they add up and make the big picture even sweeter.
---
I also shared this article on TRYBE
---
This is not financial advice. I don't take into account of your personal investment objectives, specific investment goals, specific needs or financial situation and makes no representation and assumes no liability to the accuracy or completeness of the information provided here. The information and publications are not intended to be and do not constitute financial advice, investment advice, trading advice or any other advice or recommendation. Any expression of opinion (which may be subject to change without notice) is personal to the author and the author makes no guarantee of any sort regarding accuracy or completeness of any information or analysis supplied.