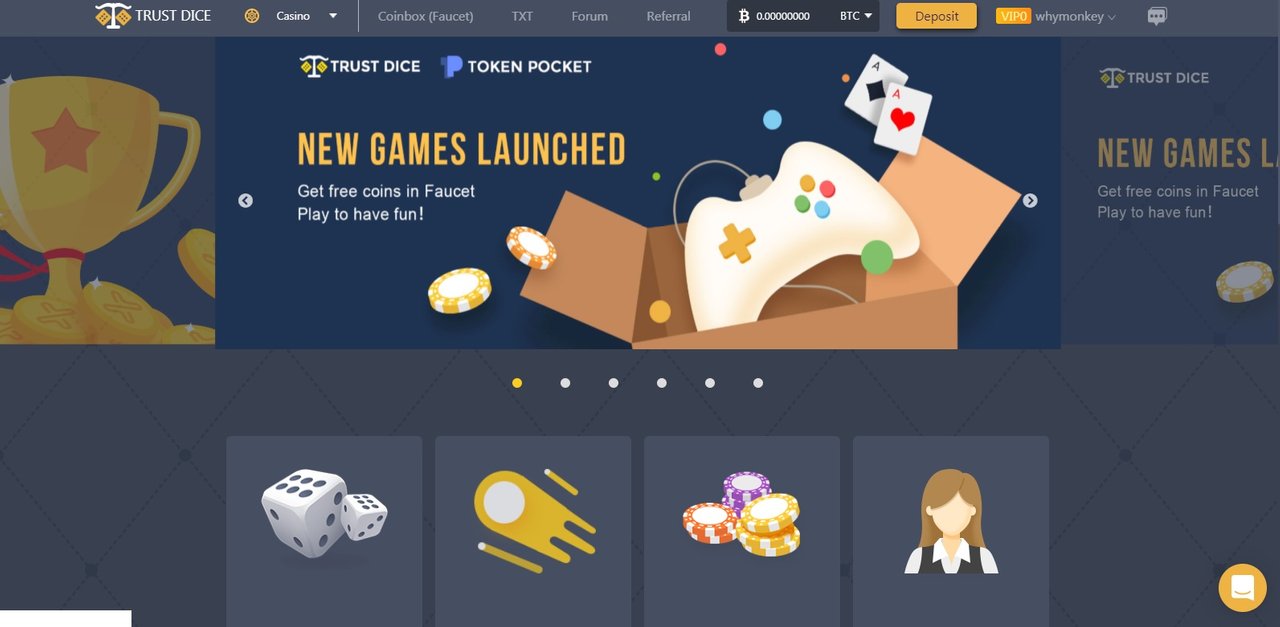 What's better than working for crypto? That's right, not working for crypto!
Introducing TrustDice.win a free faucet for various cryptocurrencies and tokens which you can claim every six hours. Currently you can claim BTC, ETH, USDT, EOS, TXT, OATH, UUU, VITA and BGG.
The platform is lively, going now 143,000+ players strong.
Before you continue reading, consider signing in using our reference link: https://trustdice.win/?ref=u_whymonkey , I will be sure to share below any Promo Code that I can get my hands on and tag you on the comment section (Bonus section of your account menu, upper right side).
Beside your run-of-the-mill cryptos, you have Trust Token (TXT) [not to be confused with coinmarketcap's TuneTradeX (TxT)] which is the platform's own token running on the EOS blockchain. What is the good thing about TXT? Stake it an receive your share of 50% of the profits of the platform forever. If you stake 10% of the TXT tokens, you would receive 10% of these profits.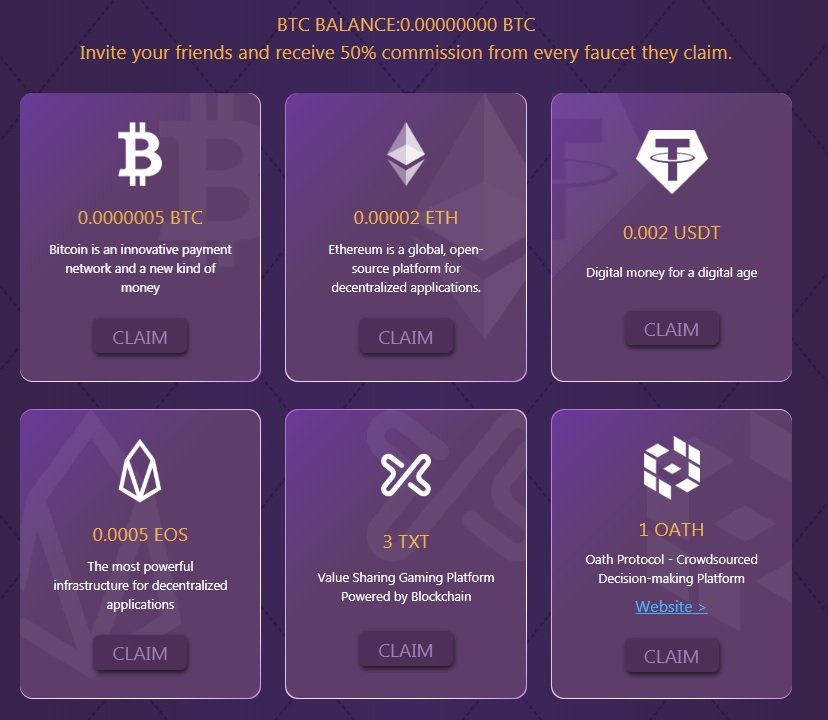 Most of the people use their claims in the infamous dice roll, where you can multiply your earnings (and after a certain level of bet, also be part of a huge jackpot made of 7% of the platform's gross profits)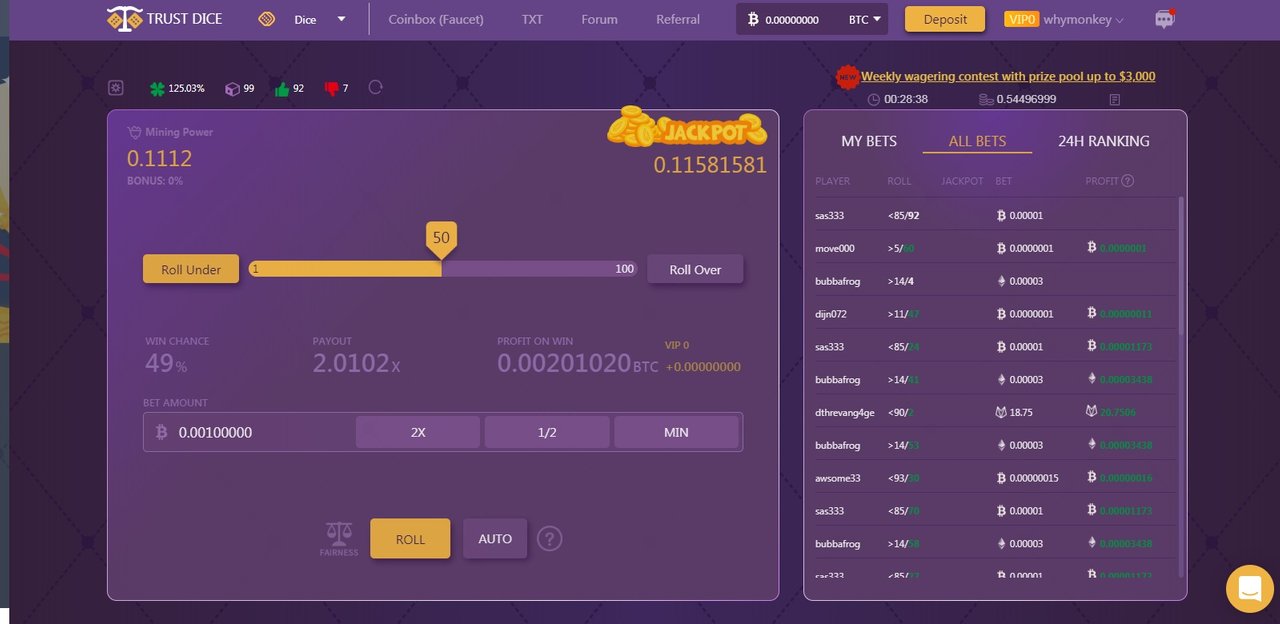 Better than that there is an "Auto" button where you can set an algorithm that, if you are lucky enough, it will get you rich without even having to be there to press the button. (Not advisable, the best method is to identify patterns!)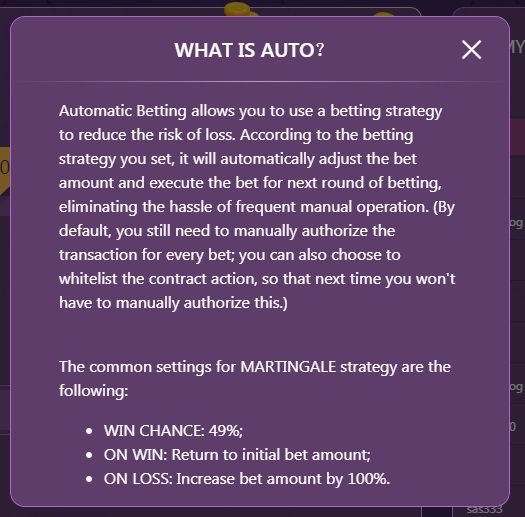 For the crypto geeks (like yours truly!) there is another game called Crash, which simulates the progression of when an asset in a cryptocurrency chart will crash (also with an auto function).
Besides Dice and Crash there is also a Casino, a Live Casino and other giveaways that are beyond the scope of this post.
So, word of advice:
When you first register you are only required to choose an alias and you are good to go. Before you begin to explore remember to go to your account menu and set up a password and your email account, lest you get rich and lose it all because you won't be able to access your account!