Good morning my friends.
First of all I take no joy in being "right" especially regarding ann entity I have a vested interest in. While I enjoy putting out these reports and I do enjoy the fact I can proudly say I've missed NO major move in the DOW JONES or BTC since day one and feel free to check it out, we'd like to make something for our efforts. I never said in January that you'll see 4400 in November (BTC). NO! But I said sell 15,000..buy at 6000 both times (see chart) and sell at 8000 in mid-summer and stay out! All due to understand market psychology and SENTIMENT indicators with the simplest of charts. It's all documented. It saddens me to see all the "experts here" telling you every 200 points BTC is going to move and writing three times per day. They impress with all their "lines and angles".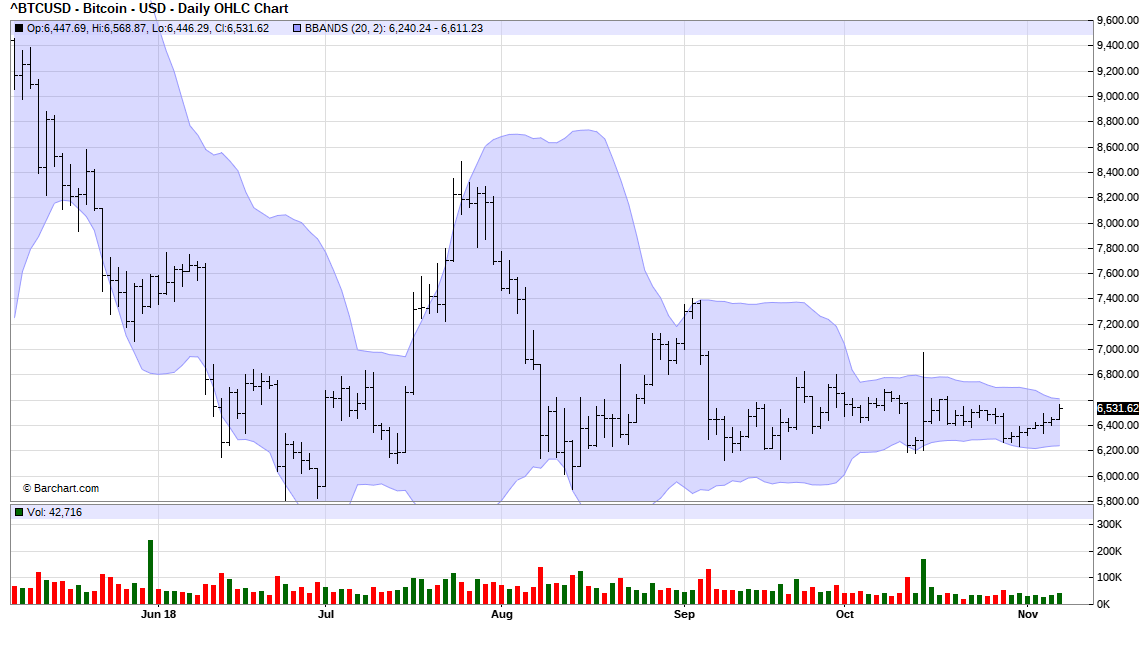 Here's the chart above where I wrote 13 days ago near 6600..I AM ALARMED that SENTIMENT is 84% bulls! WE can't go higher but likely the break is lower. At 5500 I wrote we likely see lower 4'000's. We still were at about 80-20. All the cheerleaders here can't believe what they are witnessing. Most never even lived through the "dot.com" bubble.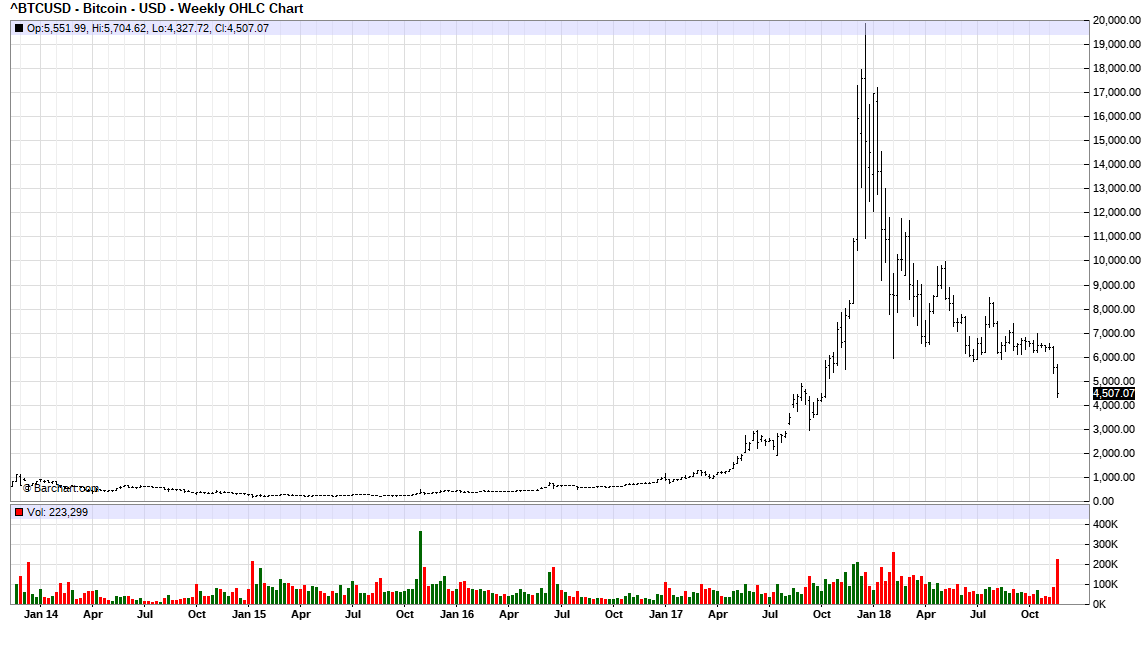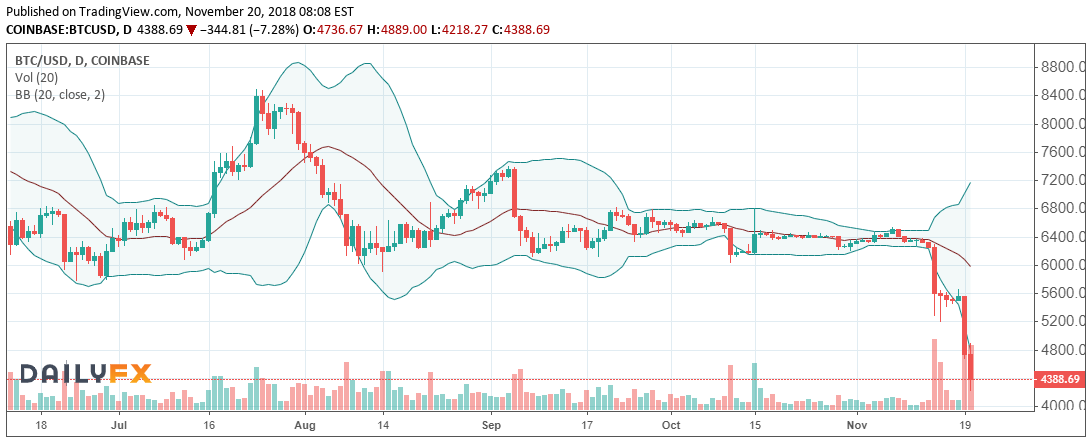 See the lovely chart above of where we broke. Oversold she is...Now for a bounce! We are at 74-26 ( London's IG client sentiment no.) Good enough for a bounce here and if you try it....close stops.. This is the FIRST time I'd take a shot in about 5 months! (the 6-8000 fast buy-sell.). Honestly I'm not quite convinced we are out of the woods. We do have a 30 per cent increase in BEARS...FINALLY!!! But there will be no quick recovery. Do not rule out 2000! But I'm not saying we will see that. I have to see how the mostly "clueless" react should we try to recover to near 5000.
Have a great day and thanks for your support.