Good afternoon my friends.
I'd love to be the purveyor of good news. There is some in the BTC arena. That is, shorts week over week are up 50 %!. But that tells you precisely why were REAL concerned just prior to the massacre from 6200 to 4200. And we wrote it!
It saddens me that I'm just not able to influence many here to listen! We said SELL at 15000, but at 6000 (twice) and the first move to 10,000 back many months ago (we sold at 8500) and said here is your second opportunity to get out. That meant steem at well over 10.00 in January, etc. etc.
But go ahead, listen to the experts here, few of which even remember the "dot.com" bubble years back.
BITCOIN MUST mount a stand here or its another move lower albeit slower. SENTIMENT was absolutely horrid after weeks of sideways action between 6000 and 6600. Really, I've never seen anything like it in 40 years as a professional in the business.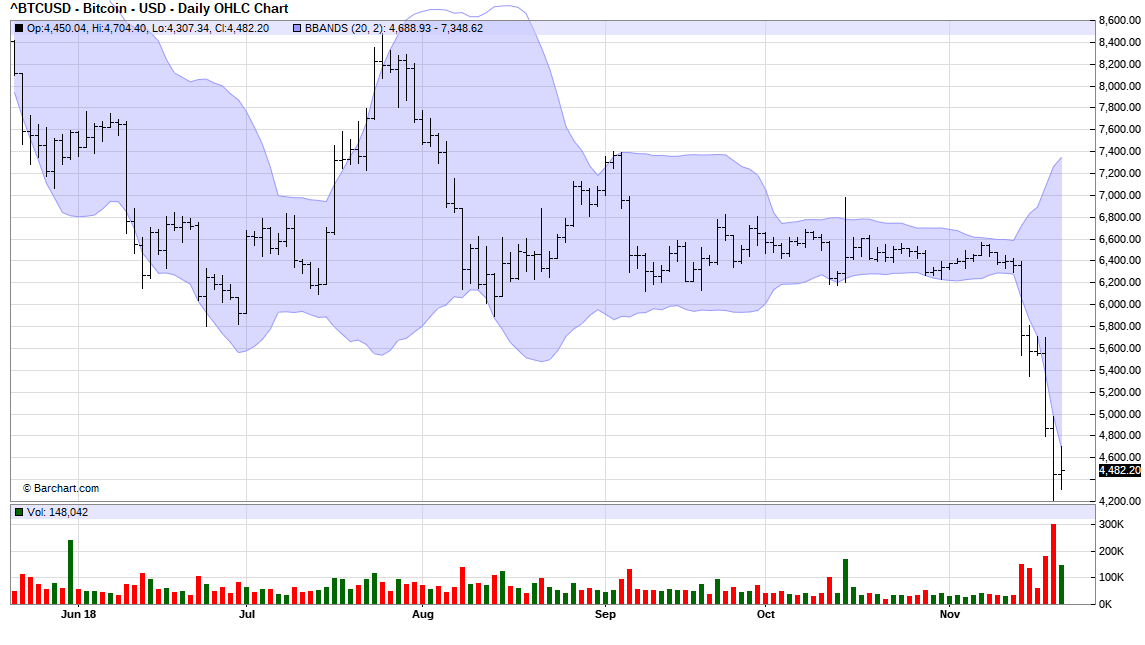 What a sad looking chart, but one that is very oversold. I said yesterday on could buy with tight stops. the same applies here. On a rally I want to see FEAR and a wall of worry build. That does not seem to apply to the don't worry crowd here. Sure we're dejected but of course CRYPTOS are the future and they'll all come back. Many of you have lost serious money. STEEM is down 90 per cent since April. Many will not survive. Will STEEM?
The Dow-Jones got the 200 point bounce I said yesterday at the bottom I would have taken a stab at. A take the bounce and run trade. If you more stay with it (with tight stops). See the seasonal below.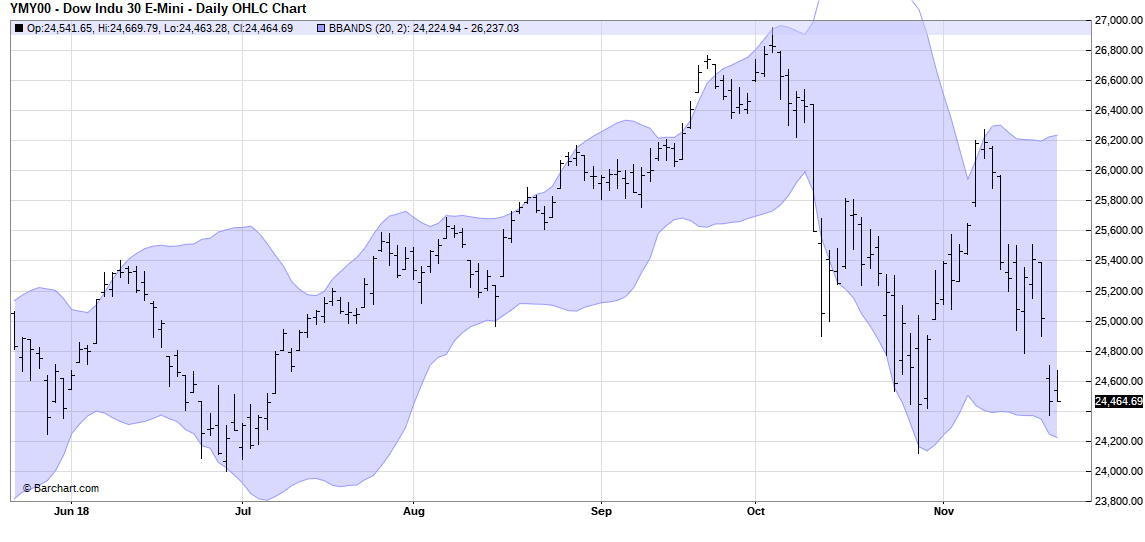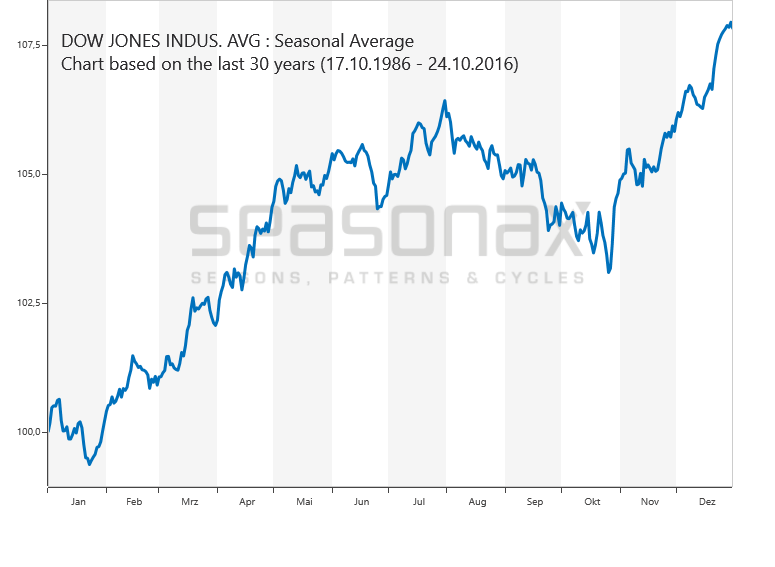 Sentiment is bullish for the SPX and DOW and along with a strong seasonal tendency I'd expect a rally but not to new highs. I look for lower prices in 2019. China means business and Mr. Trump has bitten off more than we are going to be able to chew. But alas, interest rates should not rise as much as we are "fearing" as we flirt with recession. What? I must be nuts! Just listen to Larry Kudlow spin how wonderful the economy is. Mr. Market looks six months ahead and is seldom wrong. You bet we are taking a contrarian approach. Watch gold and silver!
Have a great Thanksgiving. Thanks for visiting and remember, the opinions are mine. Please do your own 'due diligence'.