Good afternoon my friends. I am not pleased to say "we told you so", as I am a big fan of Steem and BTC and we all want to see this thing increase in value. In fact I've asked you what is it going to take.
See the chart. With SENTIMENT staying at 84-16 Bulls to bears according to London's IG internal numbers I wrtote repeatedly 6600 would be a ceiling and I wrote Just the other day (at 6300) I was surprised BTC has stayed above 6000 this long.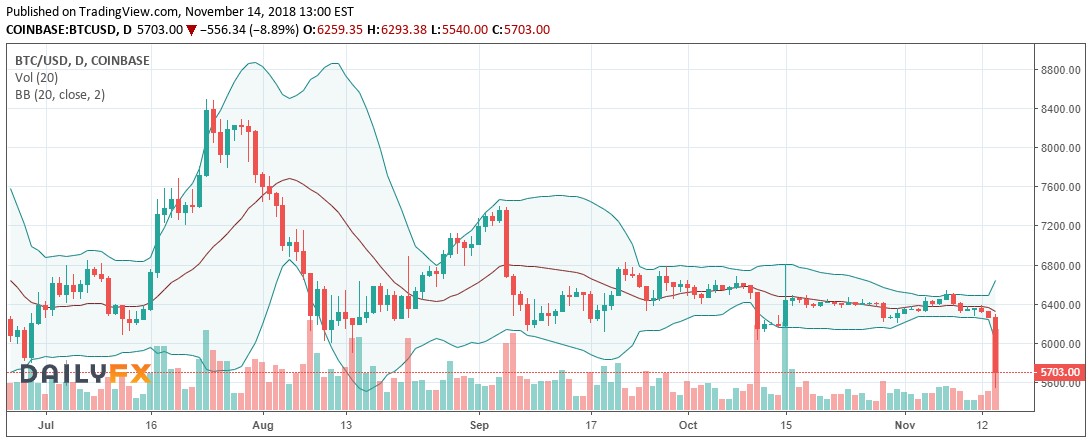 The GOOD NEWS! Now we have as I write a 15% increase in bears! How amazing the shorts come in after an almost 10% decline. The absolute complacency has been alarming to this writer. Why? I can't explain. I now ask what will it take for BTC to mount a substantial move higher or enter a "bull phase again". We last traded BTC in the Spring catching a bottom and then announcing SELL at over 8000 in July. (We had sold at 15,000 in January. While we may bounce now I see nothing of substance....yet. Stay tuned.
Again thanks for your support and do your own 'due diligence'.