Good morning my friends from chilly tampa Bay, Florida...40 degrees this A.M.
With BTC now back above 4000 (4150) we are seeing the IG (LONDON) client sentiment readings at 73-27 (bull-bears). At 3700 we saw 69-31. WE get bullish when the speculator shows panic and fear. By the way, at over 15,000 in January we were seeing readings of 90-10! that's not a misprint. That's what you see at all parabolic tops regardless of the "commodity". That's when all your experts on this board with their three times a day posts were saying: "next stop 40,000."
I want to see the classic "Wall of Worry". Remember I did say at 4000 and little under recently "you can do some buying here" but use tight stops". I will not pick numbers and have not missed a major trading opportunity in BTC since posting here in January. The sell was major in January, the other calls that garnered the 1-2000 point moves (see the chart) were all labelled "FOR TRADERS ONLY". I am not calling a major bottom yet, I need better numbers. These same "PROS" who kept you in at 15,000, and 19,000 will keep you out at 3700. In 40 years and most of them as a professional, this is classic.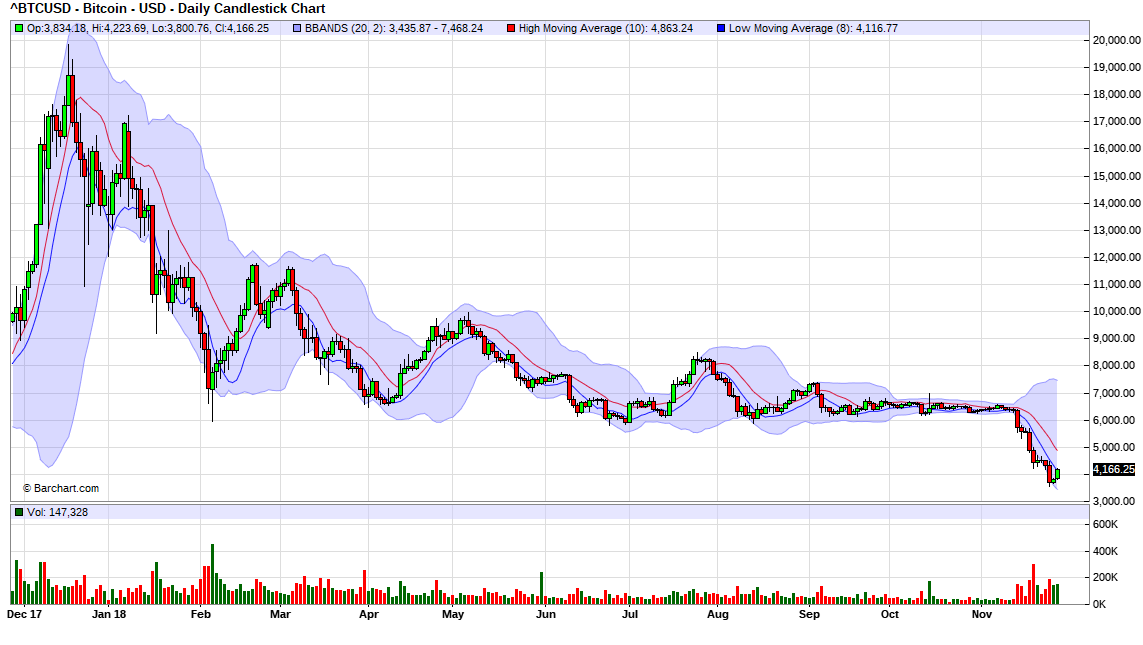 There is lots of resistance right where we sit presently.
The US equity markets (see the chart of the SPX) is a buy and we wrote that more than once at the 2600 level of the SPX..and Dow 24,500 and under. Put call ratios are unusually bullish..see the chart below. So we'll have the usual strength. This was a buy with tight stops for a good trade. We are NOT bullish beyond this move that I do not believe reaches new SPX 2800. But, one never knows. I learned long ago to capture consistent winners and avoid being on the wrong side of a market.....ah..the beauty of understanding sentiment.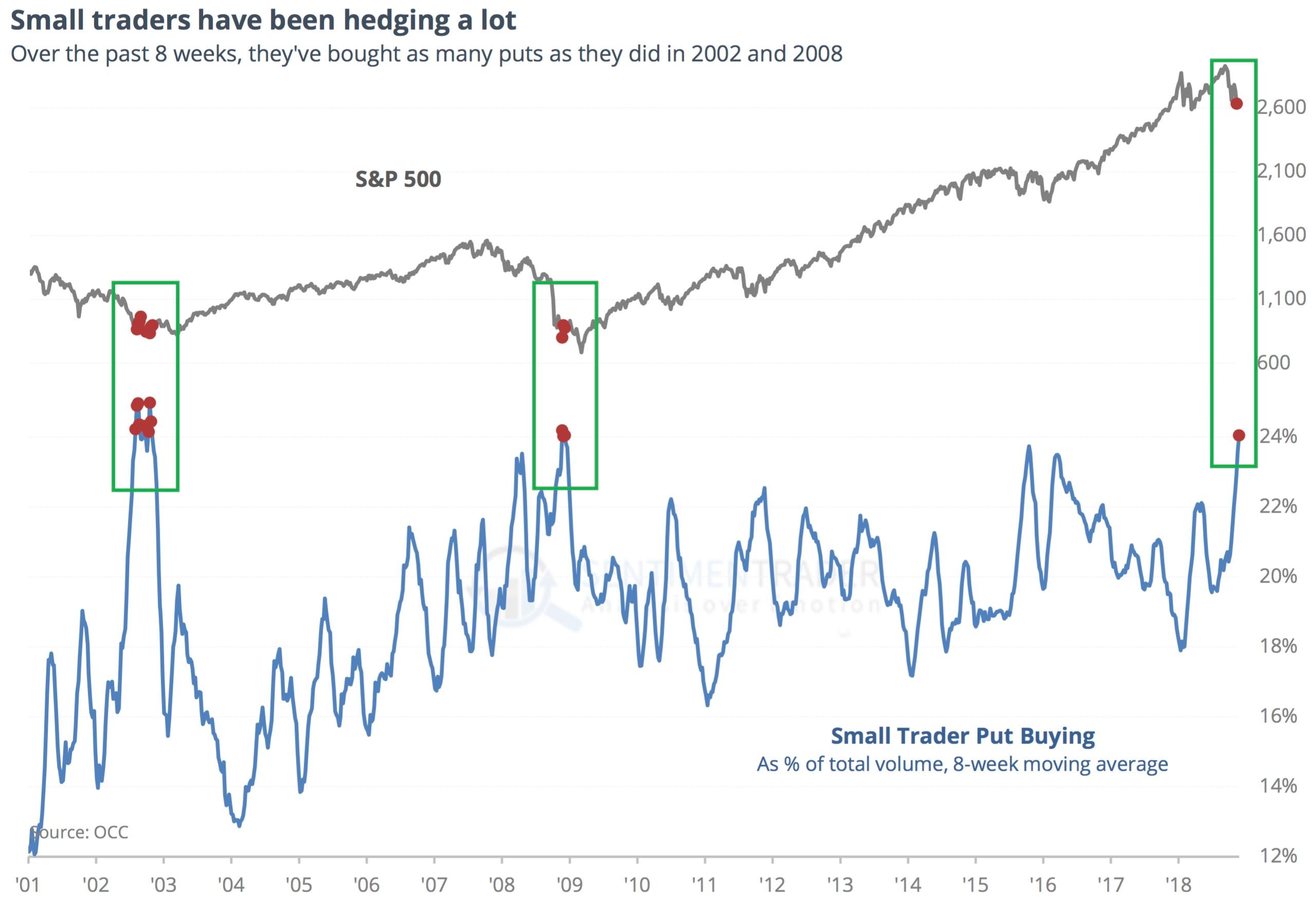 Have a great day..and do your own due diligence..