Good morning my friends.
Let's look at the US equity market. And as we said buy (for a trade) at 24,500 in early October after the nasty 2500 point selloff produced great SENTIMENT (better than last January's decline) the reverse is finally here.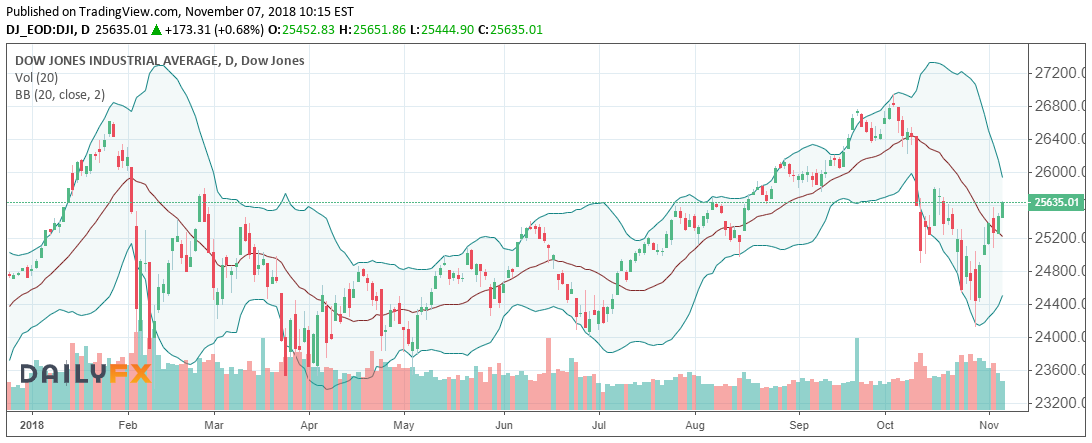 I had stated this would be a very healthy countertrend rally and would draw in the "all is clear..be happy" crowd probably after 1000 points. That is what it looks like. While SENTIMENT is decent we were at 25,890 this A.M. I see a big jump RIGHT NOW in call buyers. Watch the 26,000 level. Things are getting very interesting. If you did not sell well above 26,000 previously I'd be seriously saying...."thanks for a second chance."
While Republicans are boasting about a great night at the polls, they are not recognizing the havoc that will be brought to the Trump administration by the House controlled Dems. who want nothing other than to obstruct Trump.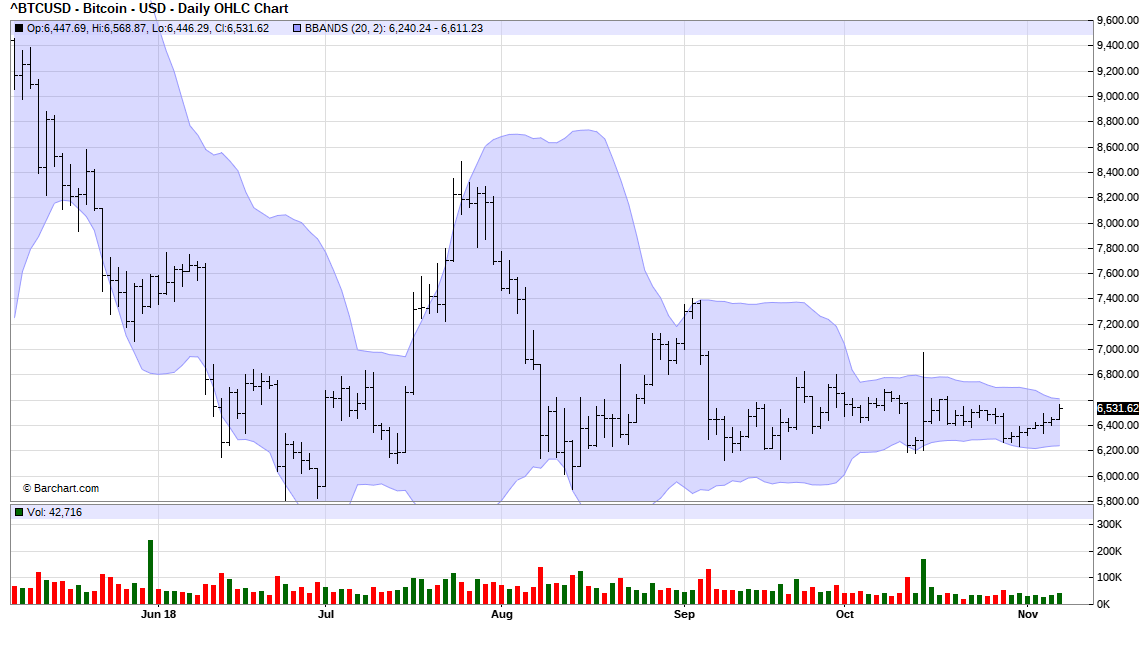 BITCOIN meanders above 6500. Well that is better than meandering the other way, but with SENTIMENT bearish I can't see BTC punching above 6600 and staying there. But, there is some underlying strength in my opinion. I'm impressed that we've stayed above 6200 for a long while with bearish sentiment. I would think a more negative mindset would take hold and remember, that would be bullish.
As always, I welcome your opinions. Remember, do your own 'due diligence'...Thank you.