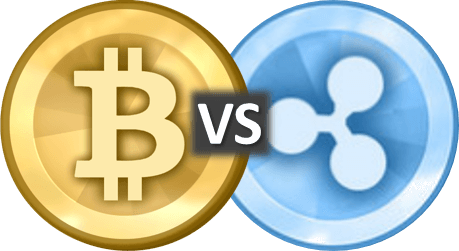 Investors who want to venture into the cryptocurrency market may wish to look to buy other cryptocurrency assets rather than just buy Bitcoin. Bitcoin hit a record high of around $20,000 and is currently trading at $8000 +. If bitcoin returns to its previous historical high, investors who buy today will receive a 140% return on investment. For example, if you compare this return with the average return of the stock market, then this is not bad.
However, if there are many other crypto assets that can return to the highest point in history, it is possible to obtain a higher return on investment. Investors may want to take a closer look at Ripple's XRP, a blockchain solution that may completely change our understanding of the banking system. The current record high near 0.70 USD is currently close above USD 3.30. If assets return to the top, XRP may bring investors up to 300% return. This is likely!
Ripple supports many products through blockchain technology, including many well-known banks and well-known payment providers. The goal is to make these large banks and payment providers more efficient in cross-border payments. These banks and payment providers send billions of dollars every day across the world. XRP is Ripple's cryptocurrency and can be used as a payment method, making it easier for banks and other institutions to send money worldwide. It can help reduce the cost of transferring large amounts of money globally. According to Ripple, XRP should be considered as a bridge currency between various legal currencies. The idea is for a person, such as in the United States, to convert his/her dollars into XRPs and send them to recipients in order to exchange them back to their chosen currency. This can greatly reduce the time and cost of getting stuck in different currencies in many different bank accounts. Ripple's product adoption is quickly gaining a place among some of the industry's leading vendors. Perhaps the type of power that XRP needs will once again reach a new historical high.
Ripple has started to gain positive traction for the first time. A company with a $3 billion trading platform, received active support from a slump of around $3.30, enabling members to purchase XRP at zero charge. In addition, Ripple also maintains cooperative relationships with Santander, SBI Holdings and ULI, which are all important players in their respective industries. This makes Ripple universally adopted and popularized by all citizens. Union United is the main payment system in China. With the growth of the middle class in China, the payment frequency is expected to increase. In this case, ripple can help alleviate technical problems. The Libo United partnership is just one of many examples of Ripple's enormous potential. Recently, Ripples' rapid products are being tested by some of the world's top remittance companies, including MoneyGram, Mercure FX, IDT Corporation and Cuallix Mercadotecnia. Allegedly, more than 100 financial institutions from banks and payment providers hope to start using Ripple's many blockchain-based solutions and benefit from them.
It seems that if we go deep into 2018, Ripple's outlook is more optimistic. However, it is important to remember that if Ripple's target industry consolidation fails, or if the proof of concept fails, Ripple will become one of the encrypted coins, which will bring many negative news to the crypto market. However, due to blockchain technology, the world will look very different in a few years. This technology is changing the shape and image of the world, just like the Internet. Bitcoin, Ethereum and Ripple enable entrepreneurs to create more disruptive products, such as 0chain, which can provide a rapidly expanding storage solution that matches the current cloud provider at zero cost.
As the larger cryptocurrency market gains more confidence and enthusiasm, Ripple's valuation should grow as the overall value of the cryptocurrency market grows. Recall that Ripple's trading price so far is about $0.70, while its historical high is close to $3.30, marking a potential 5.44-fold increase. Bitcoin, on the other hand, is only about 1 to 1.5 times larger, comparing its current price with its previous historical high. Assuming that both of these assets have gained traction and are closer to their previous highs, XRP will receive greater return on investment. Compared with Bitcoin, Ripple's XRP has a low price, which attracts more small investors to have smaller accounts. Therefore, any bull movement in the cryptocurrency market supports Ripple. On the other hand, Bitcoin has also become an indicator of confidence in blockchain and cryptocurrency. Its growth is related to the overall growth of the cryptocurrency community, not its own capabilities. Therefore, Bitcoin's price action may be difficult to keep up with XRP's growth.
As the cryptocurrency market begins to emerge from the current bearish trend, investors may be more concerned with investment options such as XRP. With huge growth opportunities and the huge scale of Ripple's target market, it almost seems that the sky is really the limit of this cryptocurrency. If large institutions and payment providers believe that Ripple's integration has been successful, disruption and progress in the entire industry may be imminent. The enthusiasm of coins, coupled with new partnerships with industry leaders, not only proved Ripple's legitimacy and institutional confidence, but also further demonstrated the possibility of Ripple returning to the highest point in history.
Let the bashing begin!!!
If you have enjoyed this please offer me a resteem and check out my other related articles @yoda1917