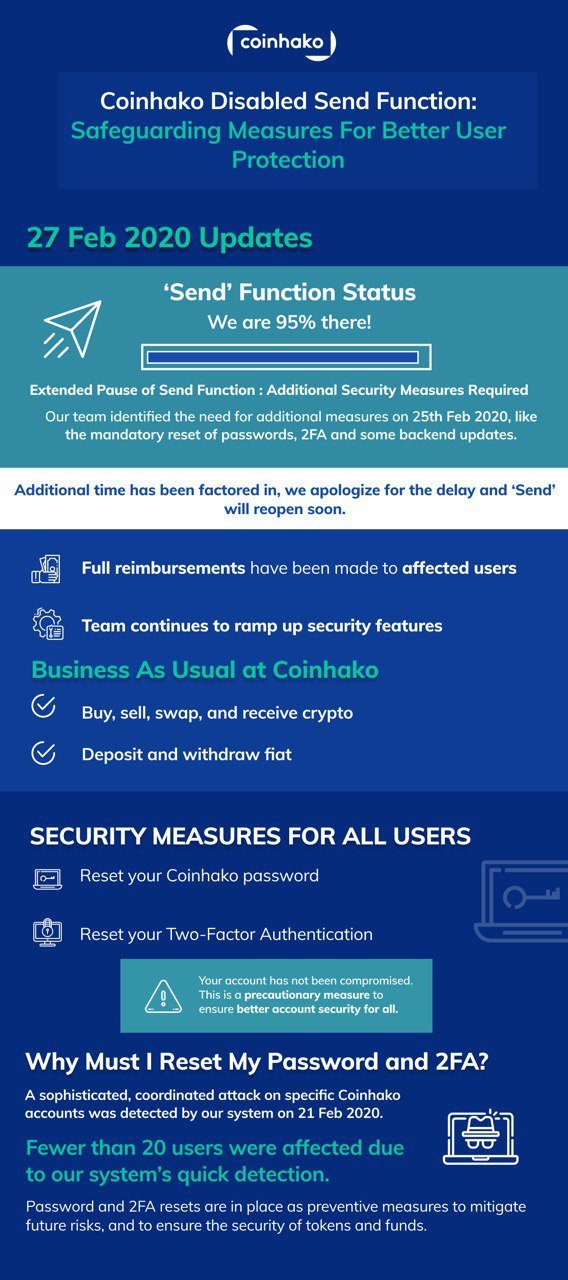 In the wake of an attack by hackers on 21 February 2020, cryptoexchange Coinhako acted quickly to protect the accounts of its customers by taking effective measures.
In addition, Coinhako promptly reimbursed all the affected accounts fully.
Fortunately, less than 20 accounts were successfully hacked.
As a Coinhako customer, the above episode has greatly boosted my confidence in the cryptoexchange for the below reasons:
Its sophisticated fraud detection system was able to detect the hackers early- when the accounts of less than 20 customers were hacked.

After detecting the presence of hackers, Coinhako locked down the accounts of all customers and required them to reset their passwords and 2FA security features before they can log into their accounts again.
It must have taken great resolve before management arrived at the decision to request that all users reset their passwords and 2FA features, for it risked incurring the ire of customers due to the inconvenience caused.
By prioritising the safety of account holders, the way Coinhako handled the security breach is most certainly worthy of emulation by its peers.