As part of his efforts to make steemit more fun and interesting, @cryptogee arranges challenges that make people hone their skills in graphic editing and creativity.
My entry
In this challenge we are asked to combine a human body and an animal's head - I decided to keep some of the person's face in order to make things more interesting.
I chose to use the face of a dog, and kept the person's mouth as a prominent human feature.
I also combined a background to the original background-less photo in order to make the whole scene more eye pleasing and interesting.
Also - I used round edges, a frame and transparent background in order to make the photo's framing more interesting.
I hope you'll find the effect refreshing and amusing!
The design: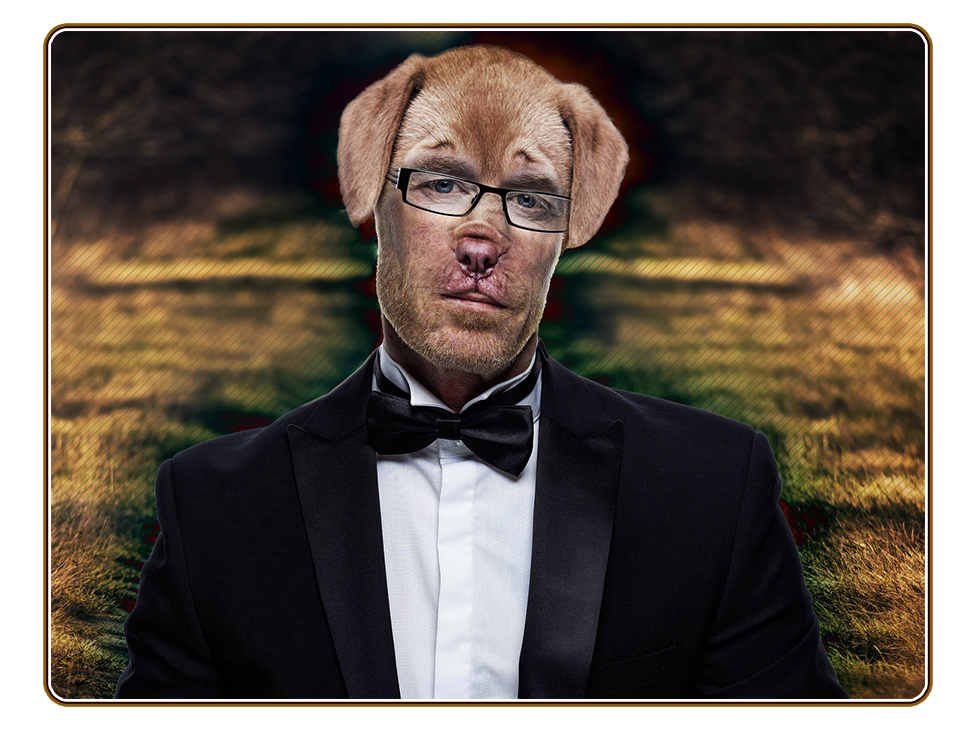 And a proof of originality, the list of layer: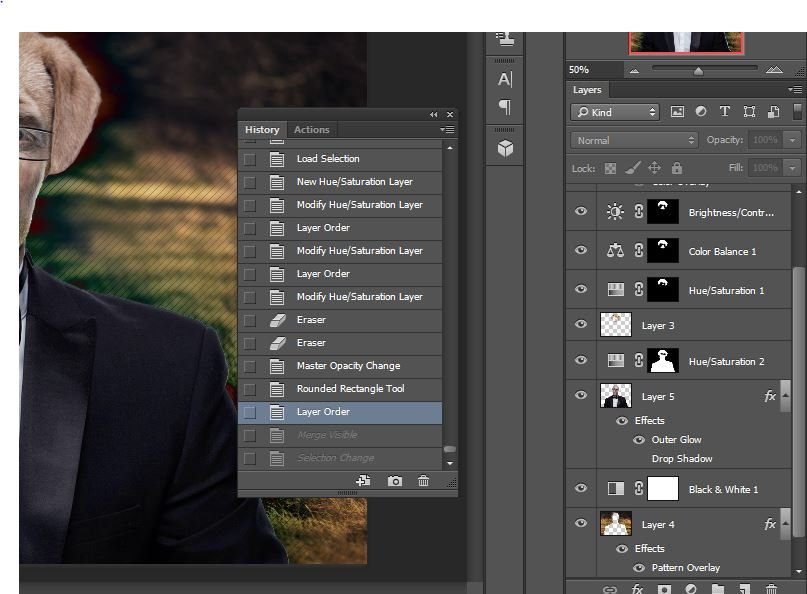 Pictures taken from Pixabay: