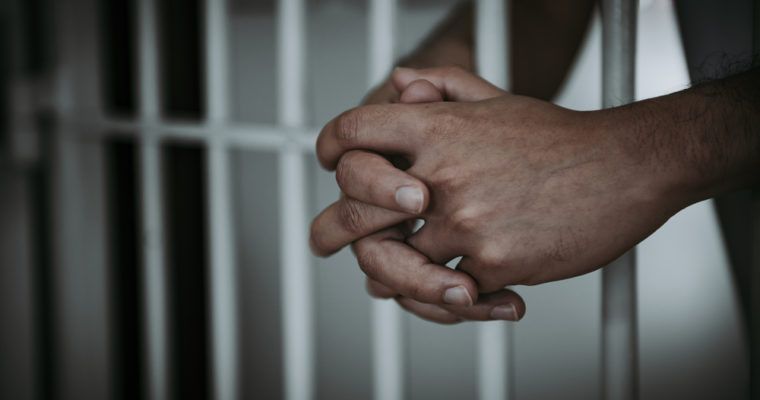 Sindri Thor Stefansson, a 31-year-old man who escaped from prison in Iceland and was rearrested two weeks ago in the Netherlands, has expressed regret for the jailbreak and his decision to flee the country, where he was a suspect in a crime dubbed the Big Bitcoin Heist.
Stefansson confessed his feelings about the jailbreak during an interview with The New York Times.
He said he came to regret his action after escaping from prison and seeing his "wanted" photo posted, and — after being extradited to Iceland Friday — Stefansson also said he was glad to return to a safer and more comfortable prison.
Stefansson is one of the prime suspects in a recent heist of 600 computers worth millions of dollars and used for mining bitcoin and altcoins. Police in Iceland still have no idea where the roughly $2 million worth of bitcoin-mining computers are stashed.
Regret Takes Hold
Stefansson, who was initially arrested in February for his role in the heist, told The New York Times he was disappointed in himself for making his family suffer, so much that he could not eat.
The theft indicates insufficient security exists at some of Iceland's bitcoin mining operations. Stefansson's seemingly easy escape from prison reflects the lack of security in the country's penal system.
Stefansson escaped from Sogn, an open prison where inmates live in their own rooms with flat-screen TVs and can talk on their own cellphones. Prisoners earn the equivalent of $4 an hour for cooking, cleaning and maintaining a chicken coop.
The entrance road to the prison blocked by the sort of gate used by pay-by-the-hour parking garages. The property, which has a soccer field, is surrounded by wire fencing a few feet high.
An Easy Escape
Before he jumped the prison fence, Stefansson began browsing for international flights on his cellphone. After booking one under an assumed name, he opened his window and left. He walked a mile to the road that rings the island, then hitchhiked 59 miles to Keflavik, a town near the airport, from where he called a cab. The police, for their part, claim that an accomplice drove him.
From Stockholm, he took a train, taxi and ferry to Germany via Denmark, where he met some people who drove him to Amsterdam. Unbeknownst to him, however, pedestrians with a cell phone picture of him contacted the local authorities. He was soon apprehended.
Iceland authorities have said little about evidence linking Stefansson to the computer theft, which included three separate thefts over the course of a few weeks, beginning Dec. 5.
The lessee of one of the buildings in Iceland that was robbed has offered $60,000 to anyone who leads detectives to the stolen property. The company has not been publicly identified
Investigation So Far Fruitless
Police have been searching for the machines by studying the electrical grid for surges in use. Olafur Kjartansson, the lead police investigator, said the search has been fruitless, despite numerous tips.
Kjartansson believes the perpetrators worked with an overseas organized crime syndicate, even though Stefansson's record does not indicate such links. His largest larceny was stealing $2,000 from slot machines in a Reykjavik bar, in addition to possessing drugs and driving under the influence.
Stefansson said in the interview he had been sober for more than seven years and made apps and websites for a living. When he was arrested for the bitcoin robbery, he said he was preparing to move to Spain with his wife and three children.
The legality of Stefansson's imprisonment remains debatable since he was technically not under arrest at the time of his escape since a judge's order to keep him in custody had expired. The police had persuaded him to sign a document agreeing to stay in prison voluntarily in advance of a hearing on his imprisonment.
He cannot be charged with escaping from prison since it is not a crime in Iceland.
Stefansson said he wanted to return to Iceland's hotel-like prison since in Amsterdam prison he claims he was underfed and had to be wary of fellow inmates.