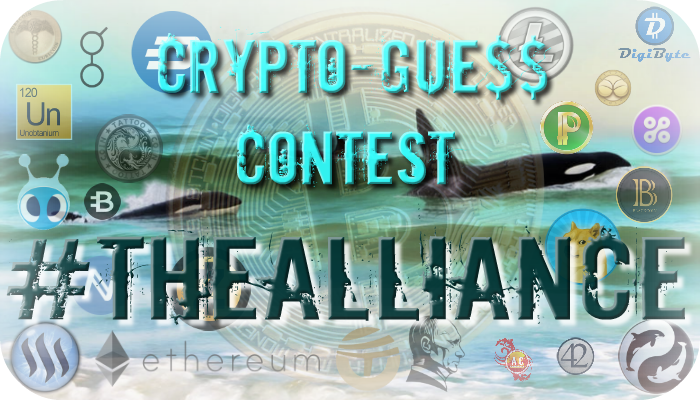 Hello, hello all you crypto-fanatics! If you found this post and you aren't into cryptocurrency, then why are you even on Steemit? Should join our platform if you're not already a Steempeep! Bwahahahaha! You are officially invited to participate in the daily
#CryptoGuessContest
!! A real simple daily contest that anyone can participate in. All you have to do to win, is be the psychic guru with the closest prices the next time this contest runs the following day! It is at random times to keep it interesting. All prices will be taken from
Coin Market Cap
and you can put your guesses in either BTC value or USD value. Just be sure to specify which. We are going to choose 3 coins. You guess the prices. Easy right?
RULES
Upvote and please resteem this post.
In the comments below, put your price predictions for tomorrow.
Specify the currency you are guessing in or it will be discarded.
Guesses for the next day must be in by 1100 hours CST
PRIZES
The prize is simply the estimated SBD generated from this post. So, the more people vote and play...the bigger the rewards will be. You may even get some surprise upvotes from a few of
#thealliance
members...
Coins for yesterday (011718) and prices now:
Bitcoin (BTC) - $11,474.90 USD
Bitcoin Cash (BCH) - $1756.75 USD
Bitcoin Gold (BCG) - $195.40 USD
The winner for yesterday is...

@caspady

, Welcome back to the winner's circle! Your winnings are roughly

2.5 SBD

! Now then, let's play again everyone :) NOM NOM!
Today's Coins & Prices at Posting:
Ethereum (ETH) - $1036.28 USD
Ethereum Classic (ETC) - $30.19 USD
Ethereum Lite (ELITE) - $0.3751 USD

Need more Crypto Madness?
STEEM ON!

NOM NOM NOM

Want to earn Curation Rewards?

Tap Here - Follow The Trail!!!
(Be sure to check all the right boxes!)