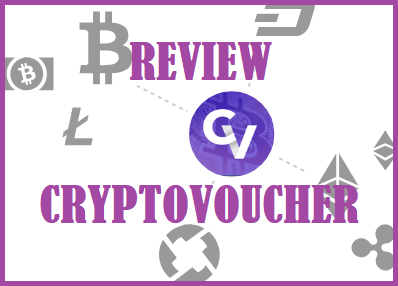 With the service that CryptoVoucher offers, you can now buy Steem and many other cryptocurrencies with fiat.
Cryptocurrencies, simplified!
The easiest way to buy Bitcoin, Ethereum or other cryptocurrencies instantly.
Access the crypto-space with your voucher. Source
It's really as easy as 1,2,3 to buy yourself in with any of the supported cryptocurrencies on Cryptovoucher.io.

---
## I was lucky enough to win a 10 dollar Steem voucher
I know the task contained the assignment to buy a voucher worth 10 dollars of Steem. This was actually the reason I was going to miss out on writing this task. But @daan did a giveaway for a voucher worth 10 dollars of Steem, and I got lucky to solve his puzzle. Meaning that I did go through the process to redeem the voucher, plus I got asked by email after I redeemed the voucher to give feedback (standard email of course) about my experience. This left me to think that writing this post is still valuable for CryptoVoucher.
---
## Cryptocurrencies simplified
I think to many people cryptocurrency is a very unknown territory, and therefore it might scare people off when you tell them you can earn money by writing on a blockchain that pays you in cryptocurrency. And if I'm completely honest, I remember that I also told my boyfriend that it was all too unclear for me to have a look into when he advised me to write on the Steem blockchain. I wasn't into crypto at all, while he was constantly looking at the markets. Today it's the other way around. I had no knowledge about cryptocurrencies whatsoever and I hope that this service that Cryptovoucher is offering here, it will onboard more people to start writing on the blockchain.
Cryptovoucher is explaining cryptocurrencies in a simplified way on their website: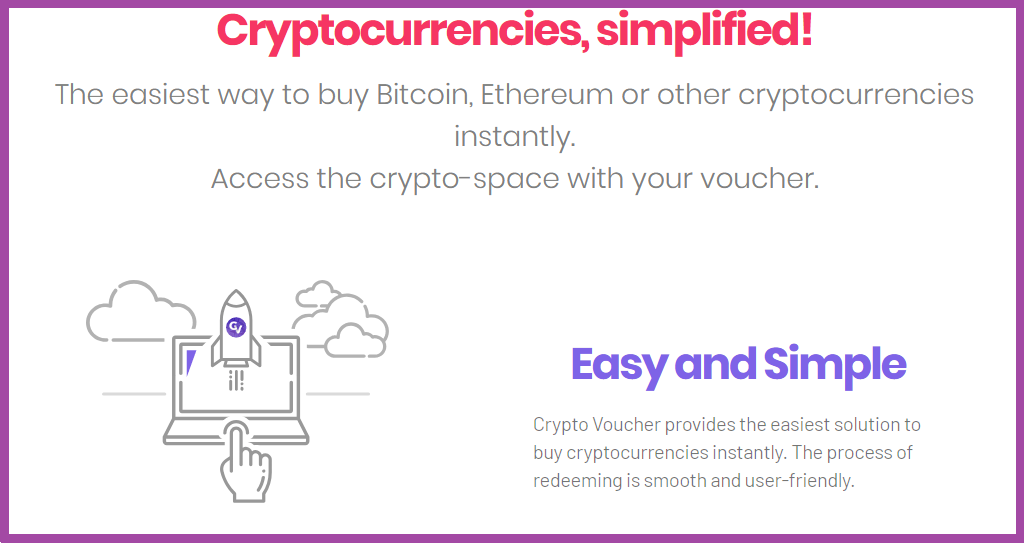 **The easiest way to buy Bitcoin and other currencies instantly. **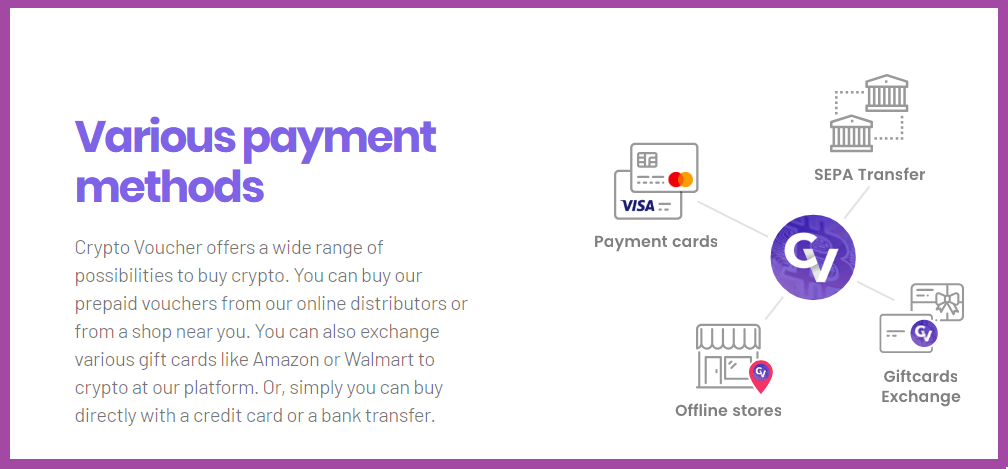 Very easy and simple.

Fast & secure.

With a wide choice of cryptocurrencies. I think this is easy to understand for everyone, even if you have no knowledge about cryptocurrencies.
I redeemed my 10 dollar Steem voucher
After I won the 10 dollar worth of Steem, I went to Cryptovoucher's website, and I clicked on redeem at the right top of the screen:

Once you clicked on that, the following screen will open: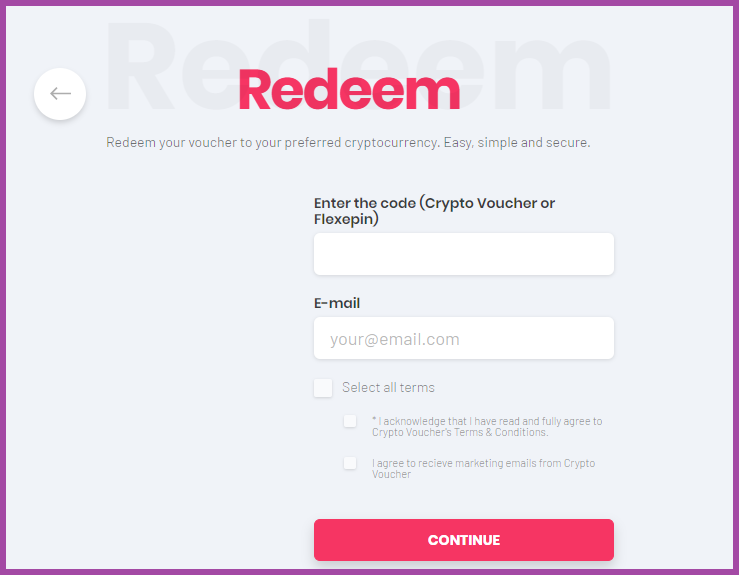 Enter the code on the voucher and your e-mail address don't forget to read the terms before you accept them. Then press continue. After you've filled in the Steemit account and agreed on the terms again, you will receive the following e-mail from Cryptovoucher: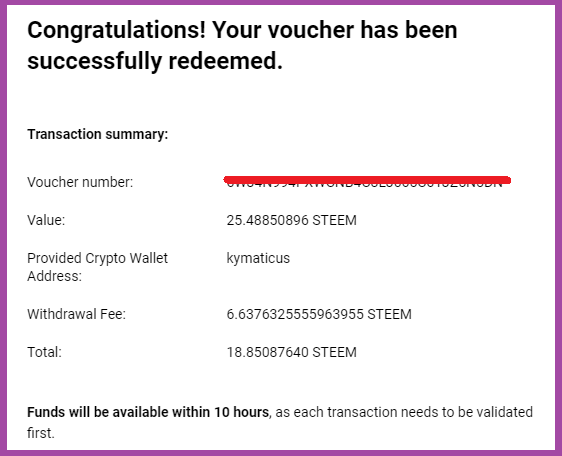 As you can see, the 10 dollar voucher gave me a little less than 25.5 STEEM, but the withdrawal fee was also a little more than 6.5. In total I received almost 19 STEEM in the account I filled in. Although it said the funds would be available within 10 hours, it didn't take very long for the STEEM to arrive in the wallet.
Feedback about the process you have to walk through
First of all, I find the service offered by Cryptovoucher great! This is great to onboard new people in the cryptoworld that are now too unknown by all the steps they previously had to take to buy cryptocurrency. Now they can easily use this service, to make it more approachable.
I only found it weird that I kept getting errors when I filled in my own account, the site didn't accept my name. Although I had already read about the site not accepting short names, this was new info to me. I found out that these characters weren't accepted as a withdrawal address:
name with a "." (@anouk.nox for example)
name with a "-" (like @cutie-pie)
So eventually I filled in my boyfriend's account name that doesn't contain any characters, and that was accepted right away. I've heard that these issues are possibly already solved by now, but I'm not sure it also contained these errors (or only the short name) so I thought it was best to mention it here, in case these were still unknown. Plus I think it's good for other people to read that these things may happen, don't panick, if you don't have an alt account to redeem the voucher to, contact the Cryptovoucher Helpdesk and everything will be fine in the end.
I'm quite confident that every bug that will be discovered on the website, will be solved quickly. Please don't forget to let them know if you have any issues, because they can't solve bugs that they aren't aware of.
---
Did you use the service of Cryptovoucher?
Did you easily purchase and redeem your voucher? Were there any issues? You are always more than welcome to leave a comment below this article!