For the month of Janaury
How to create smooves
Below you will find an explanation of the step by step guide to creating smooves.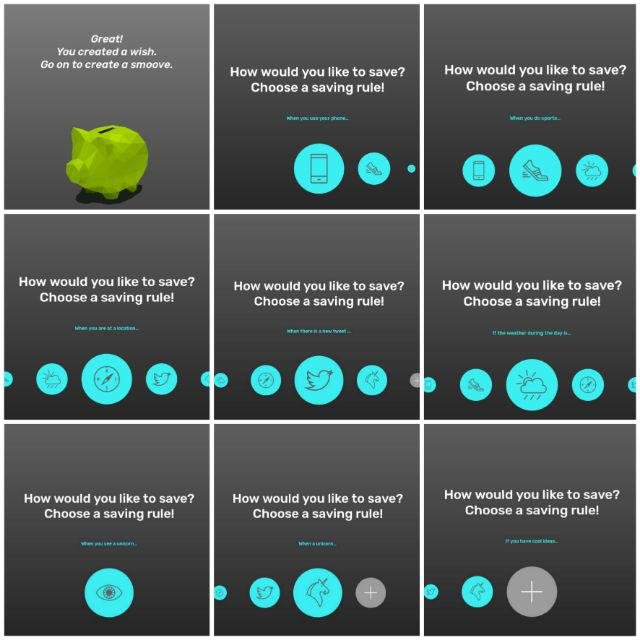 I will be explaining what smoove is all about to enable us understand the concept before using it in order to create appropriate Smoove for our wishes.

What are SMOOVES?
Smooves are the command we base our wishes achievement on. Its like a propeller that makes cars move in our savings habit, smooves will serve as a propeller and it works thus: ïf this happens then do this" example in setting up my Smoove I can say if I have a cup of coffee, save 1Euro or if I tweet, save 0.5euros. After you must have made a wish, you create Smoove to enable the savings.
How do you create a Smoove?
To further explain it, Smoove is telling the app how you would like to save, whether is when you run or walk or use your phone. It's a kind of command line where you say if I use my phone every 2 hrs, save 1$ or more or if I walk for a mile, save 2$. You can create smooves from any activity you engage in either using social media or you can add yours probably say when I cook, save this amount. After this, you choose a savings rule, I choose when I use my phone, now these are the savings rules given to me: when I turn on my phone, when I take pictures, when I use an app. After I choose an option, the next step is to put how much would be saved when I take pictures with my phone.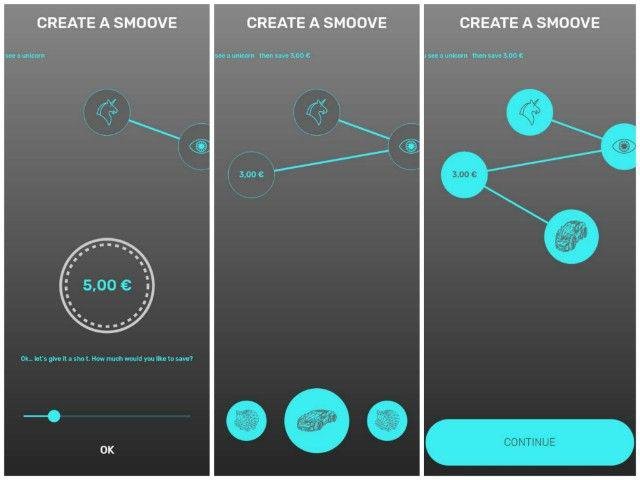 The smooves you create will guide your wishes accomplishment, for me I will use what i do most in my life to give my savings a command line to save for me. This is revolutionary turning my lifestyle into something that is most essential in life "savings"

Links for further inquiry:
Website: https://www.savedroid.de/
Whitepaper: https://ico.savedroid.com/savedroid-ico-whitepaper.pdf
Telegram: https://t.me/savedroid
App: https://play.google.com/store/apps/details?id=crypto.savedroid.
Ann Thread: https://bitcointalk.org/index.php?topic=2578161
CONNECT WITH ME: https://bitcointalk.org/index.php?action=profile;u=2156513 Mianae