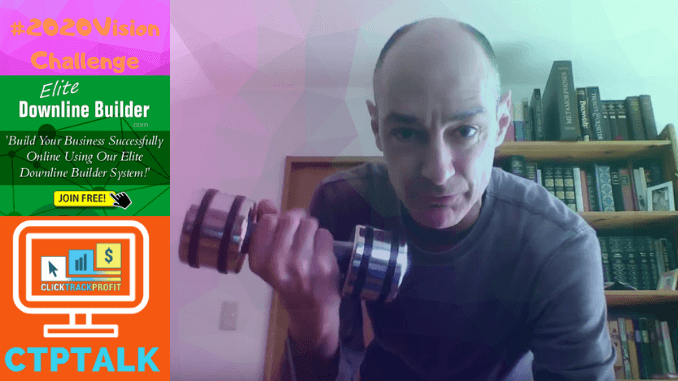 I posted this video on d.tube but forgot to add the ctp tag, so I'm posting it on CTP Talk as a separate version of the 24th #2020Vision Challenge.
Continuing with my full workout, this video shows dumbell tricep kickbacks about half way through the second variation of my routine. I do a set of 5 kilogram dumbell tricep kickbacks, after a fashion, while attempting to report on a couple of recent updates to my blog plugins.
Here's my report:
1. I added Facebook Messenger to https://davidhurley.net using Facebook's Messenger Customer Chat plugin. The Messenger icon only seems to show up on desktop browsers, however.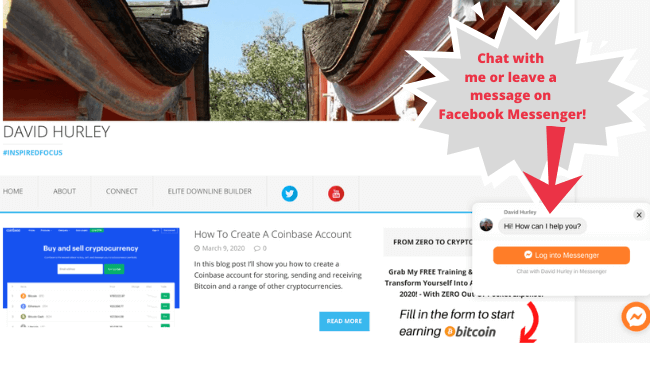 2. In our book A Thousand A Month ( https://thousandamonth.com ) my co-author and I recommend Statcounter an easier alternative to Google Analytics. However, I stopped using Statcounter because the plugin had not been updated for a while.
Well, I'm pleased to see that the Statcounter plugin has recently been updated and is once again compatible with the latest version of Wordpress. Consequently, I have installed it again.
Free and premium versions available at: https://statcounter.com/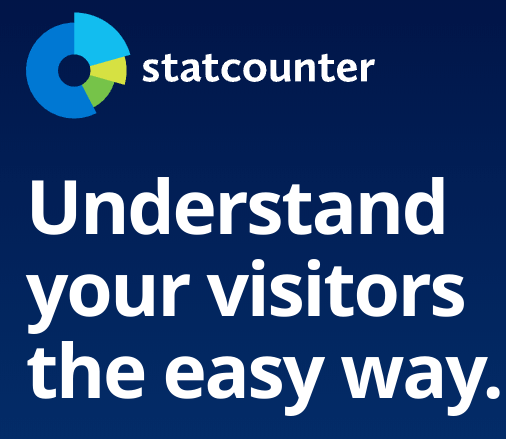 Statcounter automatically sends daily, weekly or monthly reports, as you prefer, to your email inbox: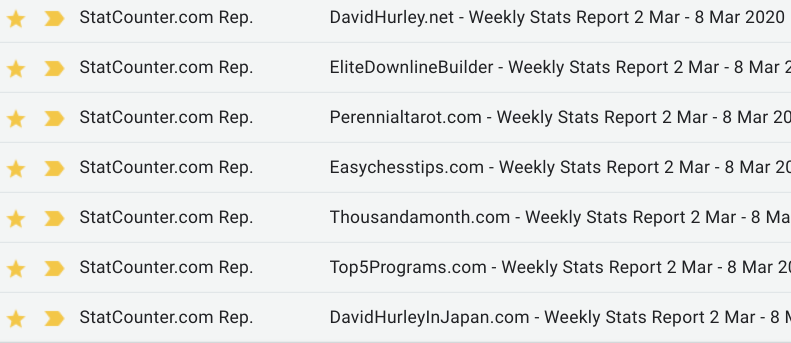 We feel the stats they provide are perfectly adequate for solo business bloggers such as ourselves: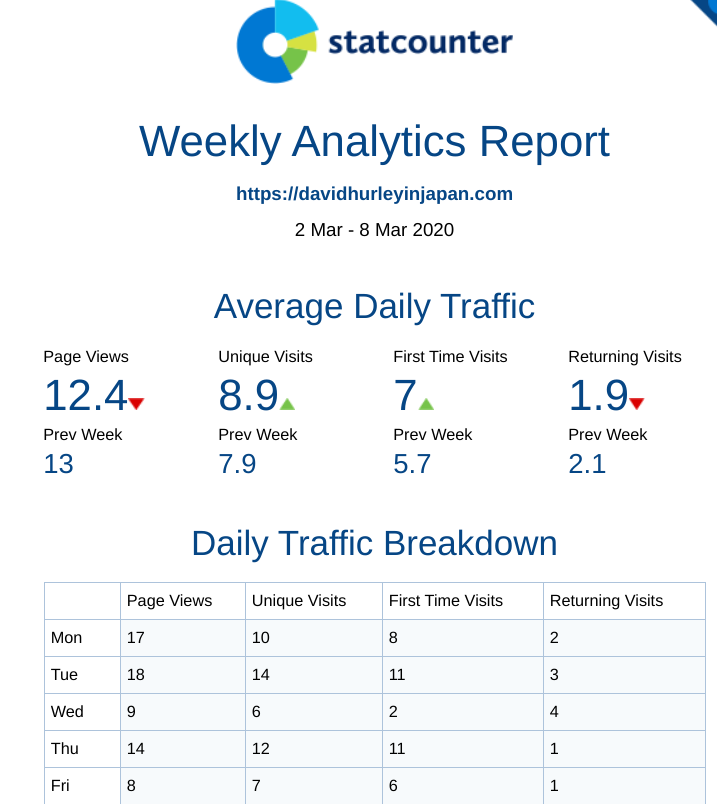 The Lenten Fast...
The record so far is, 3 days out boozing + 9 days at home sober!
24/61 challenges completed! Can I get the next 37 challenges done before Easter??