It has been brought to my attention by @louis88 that a spammer has created a fake account using my photo and the title of one of my YouTube channels, Top 5 Programs, to post my video content on Steemit under the handle, minnyfy.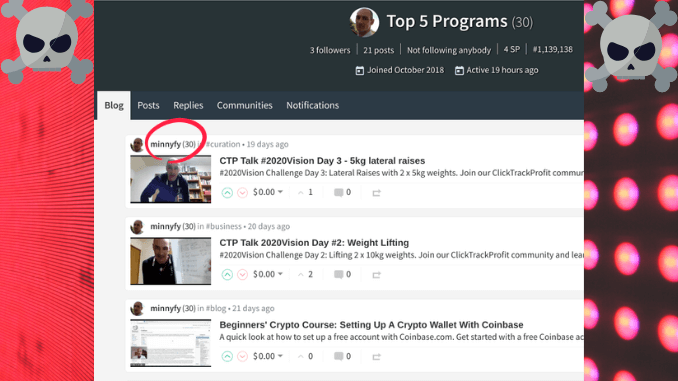 It looks as if the videos have simply been shared from YouTube. The spammers seem to target a specific YouTube channel and share the content on Steemit, presumably hoping to pick up some Steem?
Is there anything I ought to do about it? I suppose I could downvote all the content. Should I just ignore it? Or is it more serious than that?
There is a list of possible spam accounts on this German language Steemit post:
https://steemit.com/hive-121566/@louis88/neue-welle-von-youtube-kanal-spammer-in-unseren-communitys
Cheers,
DH