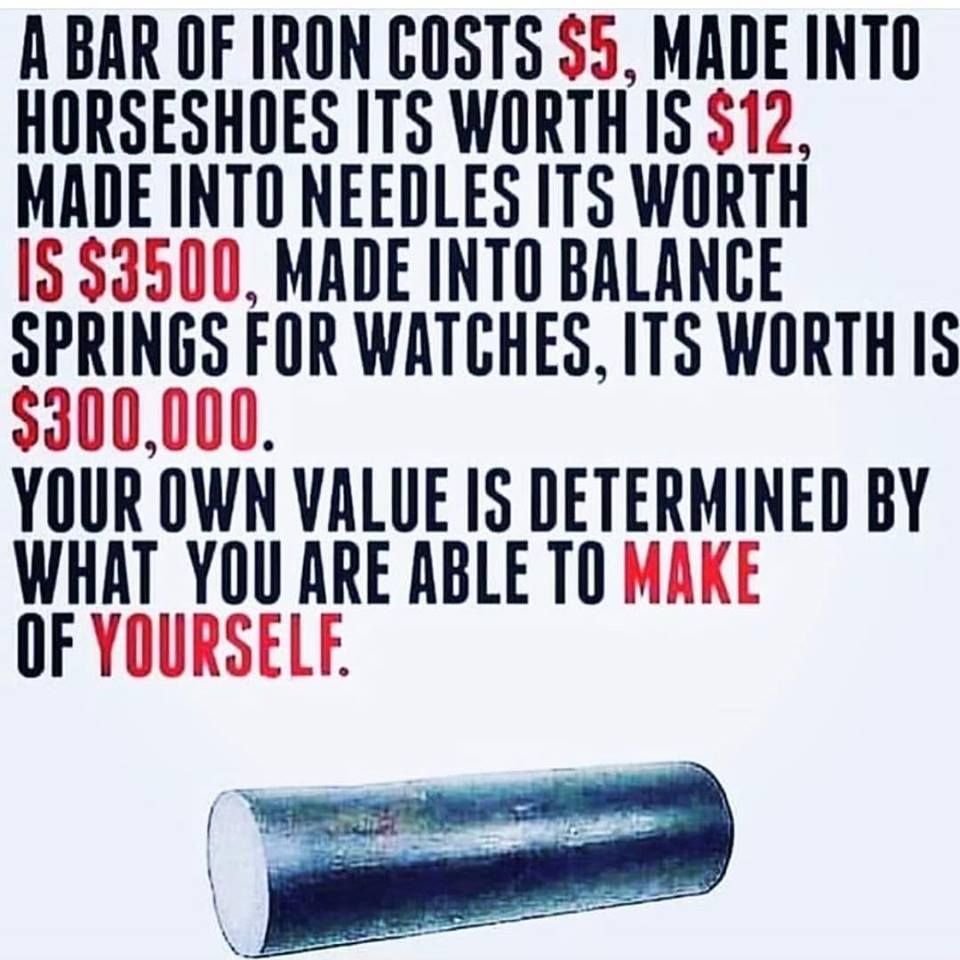 I love this graphic because it's true in so many ways. You can apply this to almost everything in life.
Like the block of iron, the more you work on YOU the more value you and your business will be worth.
With the power of the internet there are many ways of educating yourself and finding the tools to help you with Affiliate Marketing, building your list or making your own product. Many of these places can be quite costly and while you get a lot of great information, you still need the tools for Marketing.
The key is to find what works best for you and strive to learn as much as possible and take action to be the best you can be.
What are you? A block of iron or a balance spring for a watch? It's never to late to maximize your potential.