I checked my mail box and there it was.  My new Magnetic Sponsoring revised & expanded edition.
Mike Dillard is one of the smartest Marketers on the planet and his book from years ago has now been revised and expanded to meet the modern times.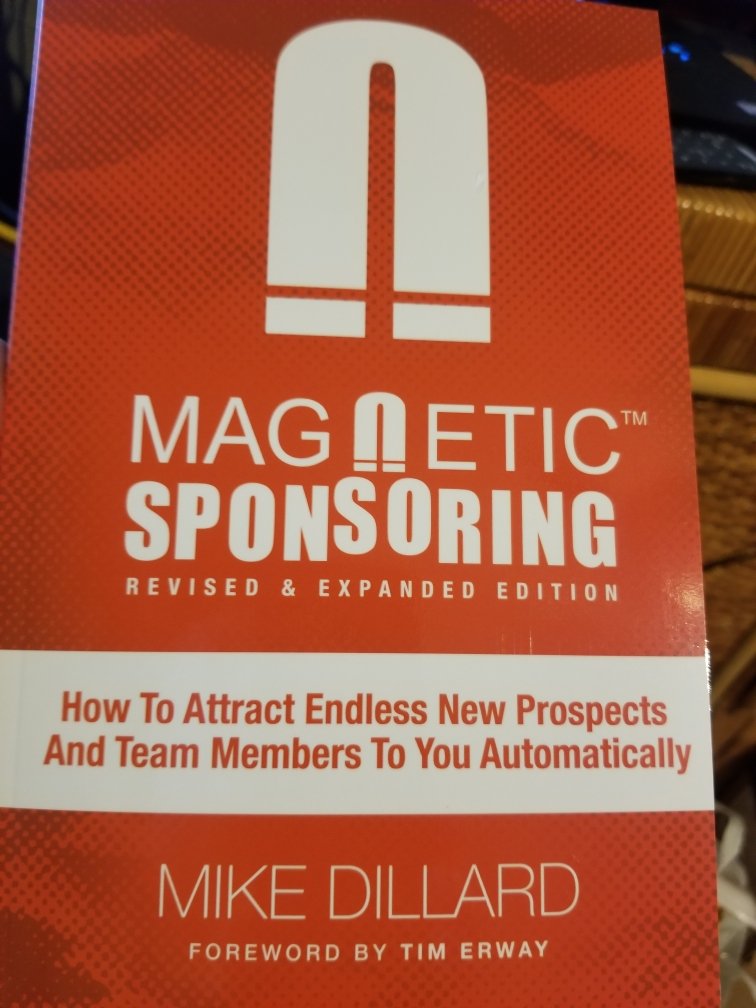 This new book is hot off the press, at the moment it is only available for short periods of time. The best thing to do is get on the waiting list and they will notify you when it is available again.
At about 120 pages this book is chock full of information to help you build your brand, your list and your business in any niche. It will show you how to have people not only know who you are but actually contact YOU to join your business.
I loved the first addition, I read it years ago and I am looking forward to diving into this new extended version. I believe this is a must read by anyone looking to make money online.
The information in this book goes hand and hand with the training in Click Track Profit