Despite the 3 years experience in research, December contract was a unique one. I got the pre village to be part of the team in charge of the road safety campain / project with the PSVs. Passanger service transport is more commonly used in Uganda. One of the duties I was asigned was to collect data from the respective drivers of those vehicles. Whenever I reached the final part, that is take a pic, I could count the interview done.
One day,I interfaced with a nagging, furious passanger. She was in the vehicle (taxi) I was enrolling at that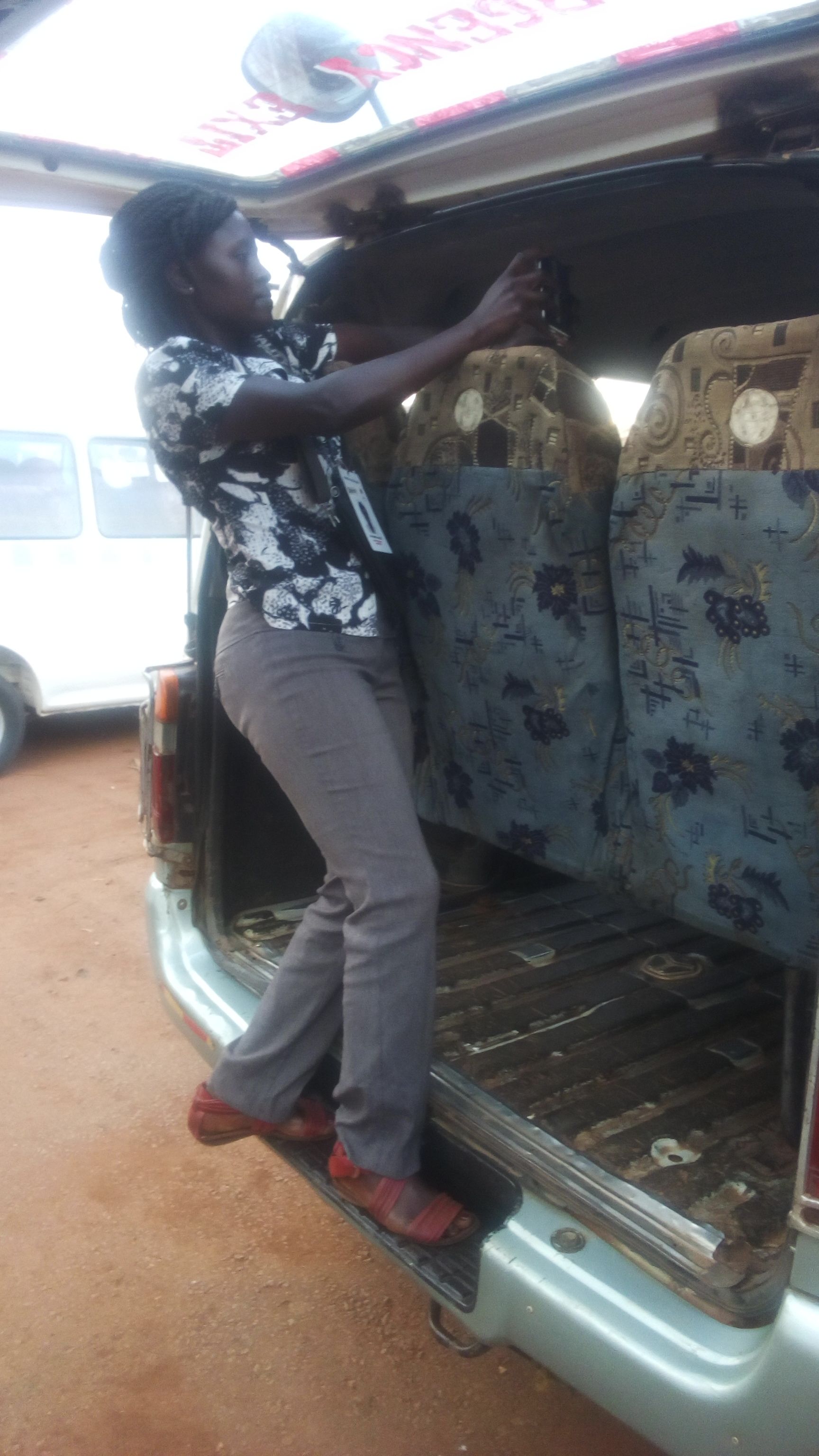 time from the taxi park of Mbale Kampala stage. Little did I know that there are Ugandans whose perception on pictures is directly connected to illuminate. Time of ordeal, I match to the taxi after interviewing its driver and getting the concent to take the pic, I stood near the entry, with my broard smile and said hello to the passangers in that taxi. I intoduced myself and informed them of what I was to do. No sooner had I raised my Tab to ake the pic than the nagging passanger raised her voice. " She is an illuminate (satan) agent, taking pics for people they would suck blood from and recruit," She claimed. I had to figure out on how to acomplish my task. Thus, I had to jump into the open boot of that taxi to take the pics of the inside upper carbin as a confirmation of either there were any exising safety stickers or not for data analysis purposes.
It was such a horific moment though I made it successfully.