Fall has finally arrived and we like this season a lot, because of the changing of the colors in nature: trees turn yellow, brown and orange. The changing in nature reflects the mutation in our lives as well, after the outgoing and careless summer the autumn invites us to contemplate and prepare ourselves for the winter season. It is a beautiful time to enjoy simple things, like watching the leaves falling from the trees, cook hearty and hot dishes, reading books or being creative like crafting and restyling our home. This special season inspired us to make a photo shooting with our friend Annelore, who loves fall and its colors.
For this shooting we picked a place in nature, such as the Parco Ciani in Lugano, a beautiful park in the middle of the city, full of a broad variety of trees, plants and flowers. Of our fair trade products the best elements to capture are in this case the Guatemalan scarves, which are entirely hand-woven by indigenous Maya women artisans in Guatemala, part of our partner organization "Oxlajuj' B'atz" based on lake Atitlàn. The colors they use are often bright and warm, perfect to wear in this period of the year. Annelore tried to highlight their lightness and softness, wearing them as valuable jewels around her neck.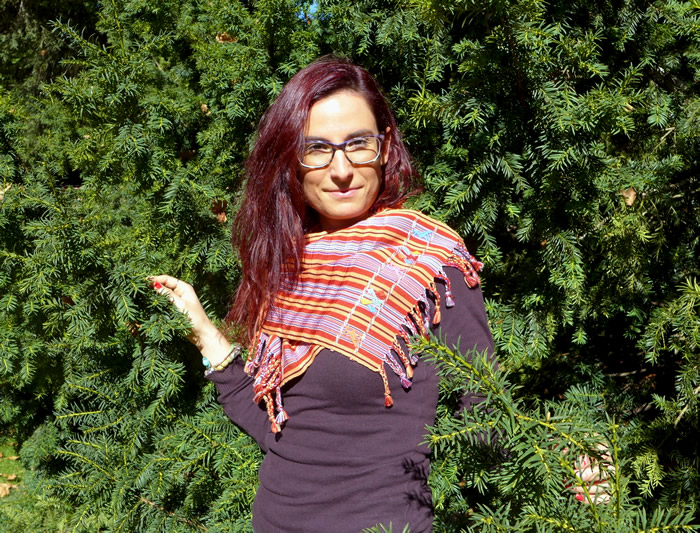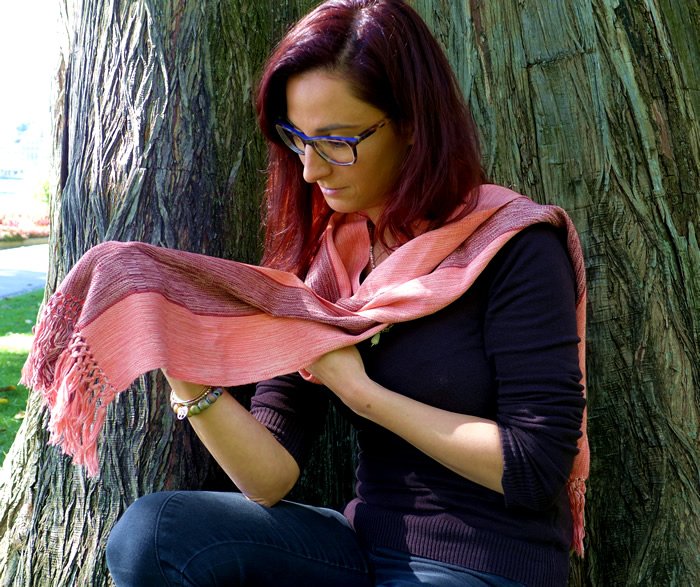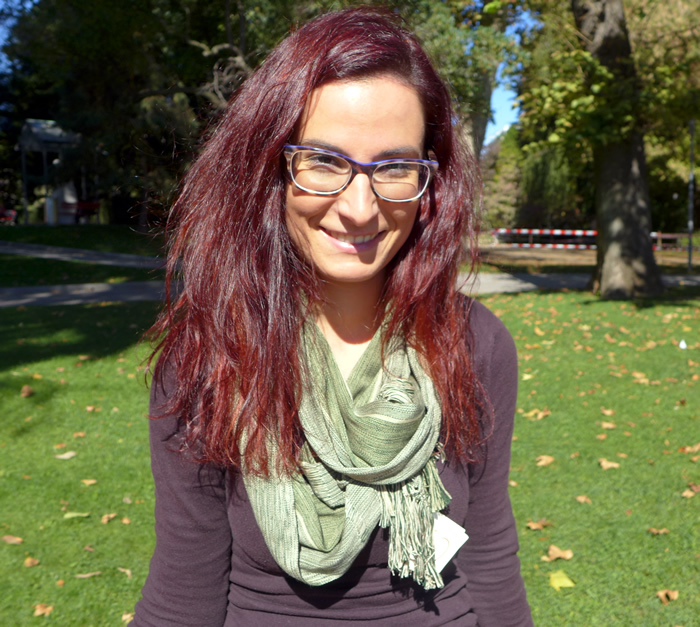 Photos by Mercados Away
The trees and plants in the background recall as well the tight connection of the Maya world to nature: colors in each scarf symbolizes a specific element. For example, white represents the sky, green depicts vegetation and nature, and yellow recalls the sun.
Every form or design as well have a meaning and therefore, they are more than just scarves to keep us warm, they are valuable pieces of identity that Maya women wear proudly.
The artisans in Guatemala still use a backstrap loom to weave their scarves and it takes several hours to make one. These scarves have been handmade by various groups of women part of Maya communities in the areas of Sololá, Chimaltenango, Chichicastenango, and Quiché.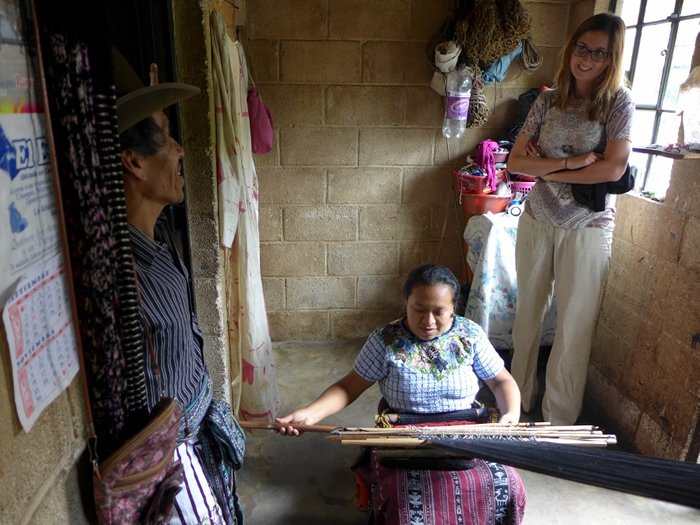 Photo by Mercados Away
We would like to keep supporting our partner organization in Guatemala by making their beautiful creations more visible, and raising awareness about their incredible cultural heritage passed on from generation to generation. If you are curious to get to know more about this project in Guatemala, let us know, we'd happy to give you more information.
Happy autumn days!
Diana & Lucas
Here are some questions to reflect upon:
How do you feel about the Fall season?
What would you like to do in this period of the year?
Did you know about the significance of each color for the Maya?