Noticing this odd steeple arrangement while playing ball with the kids the other day, I decided to head inside to see what could be seen.
This building is using the surrounding apartments to keep it standing, it seems.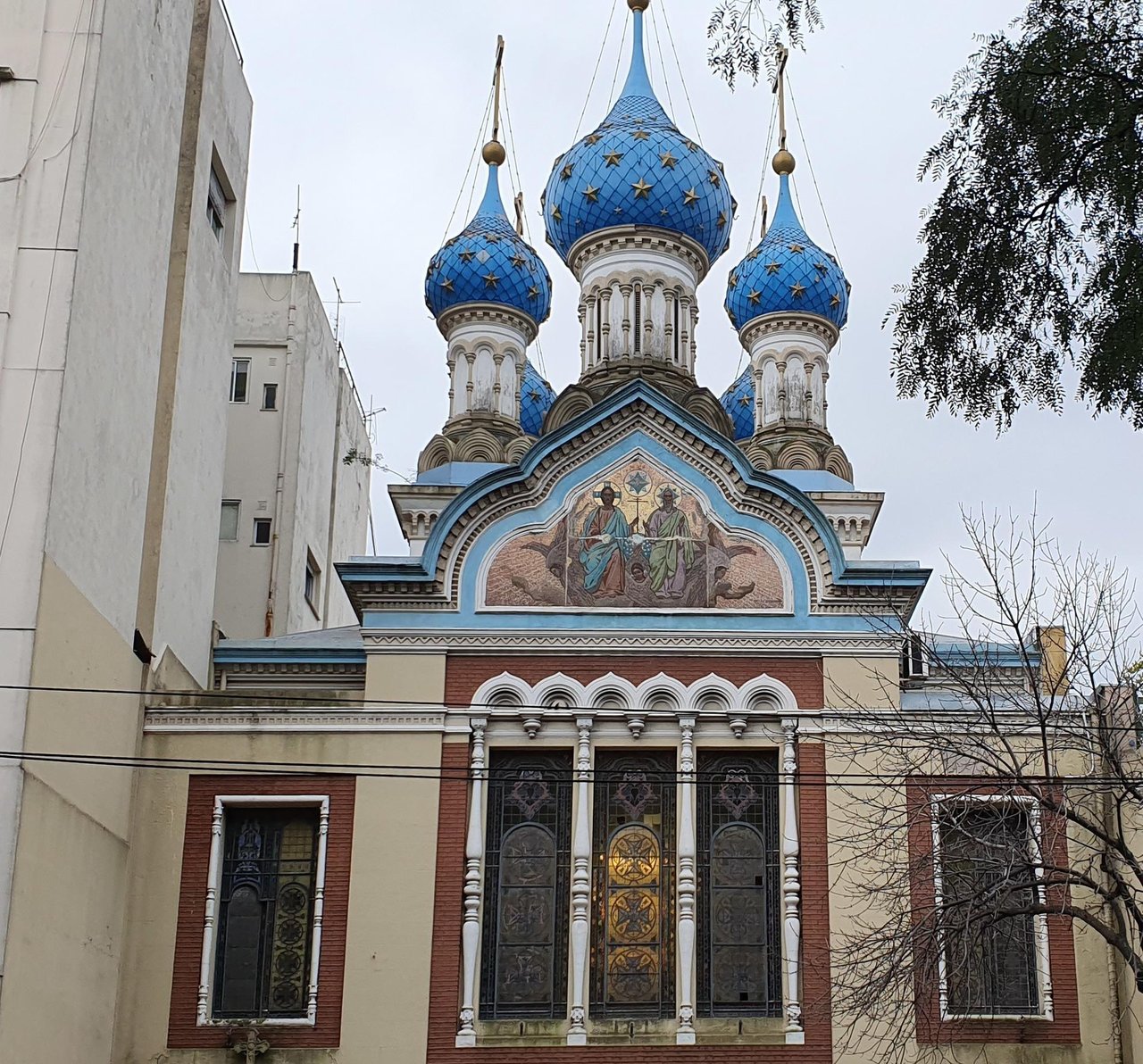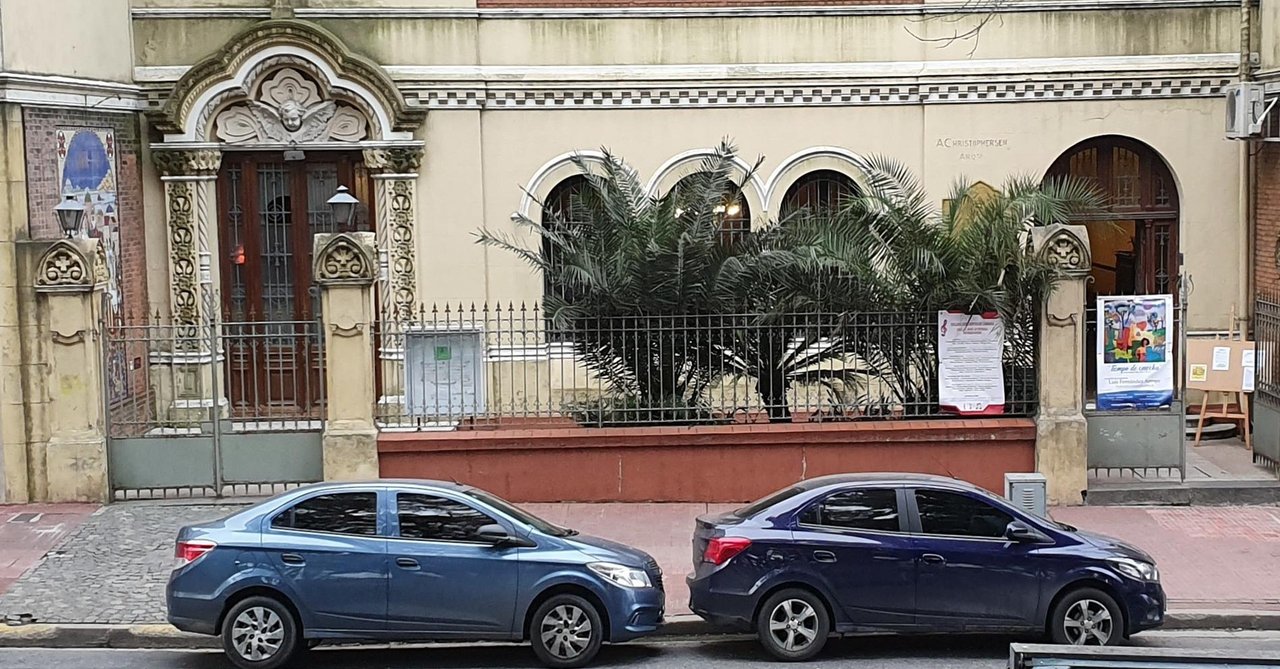 Amazing that services are still held here on weekends and still in Russian. The people there were friendly and I took way more photos than I can present here, but I will try to post the best ones.

A lot of what I saw both inside and out were of the structure.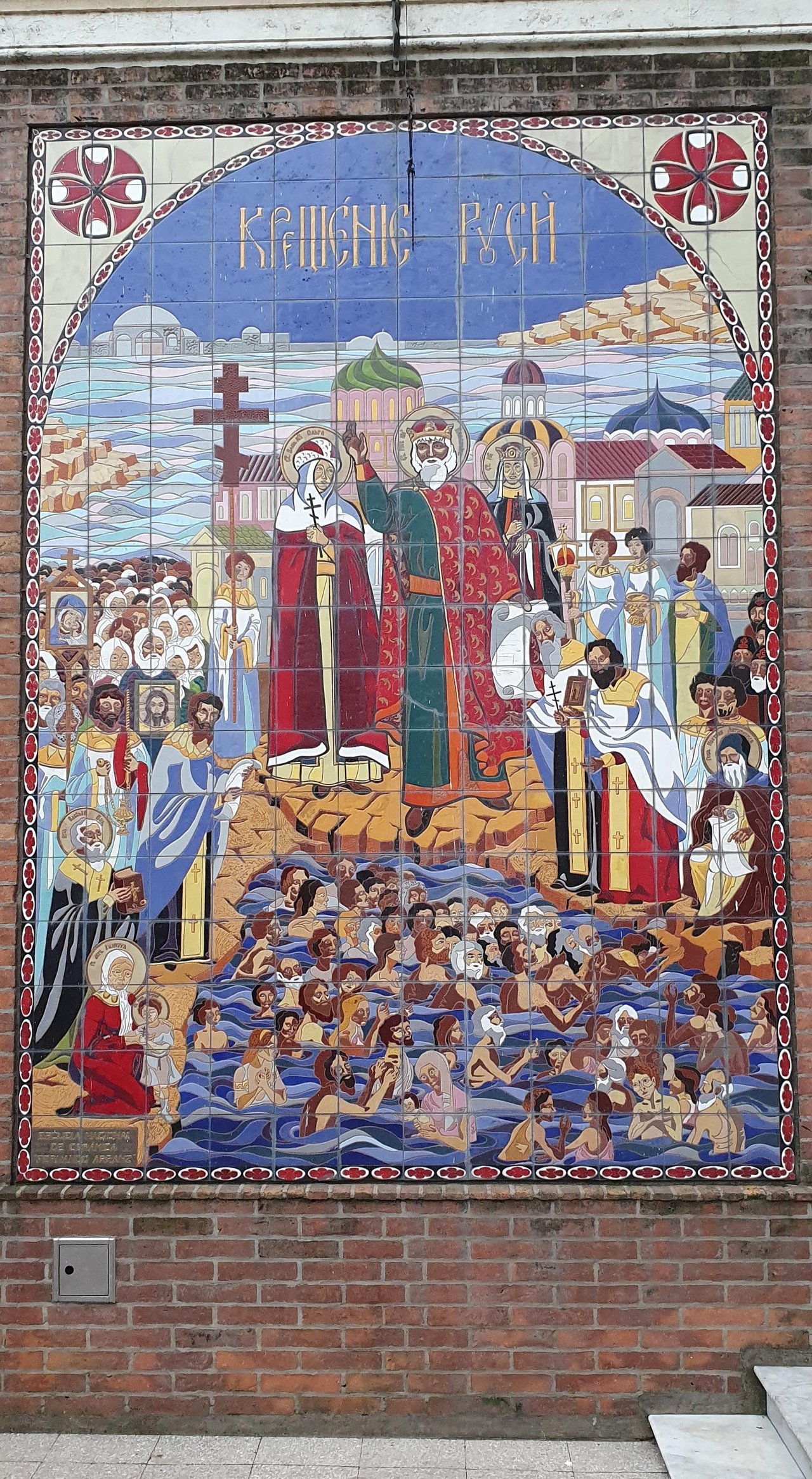 The eight-foot-tall ceramic work to the right was just outside the building right near the date plaque above.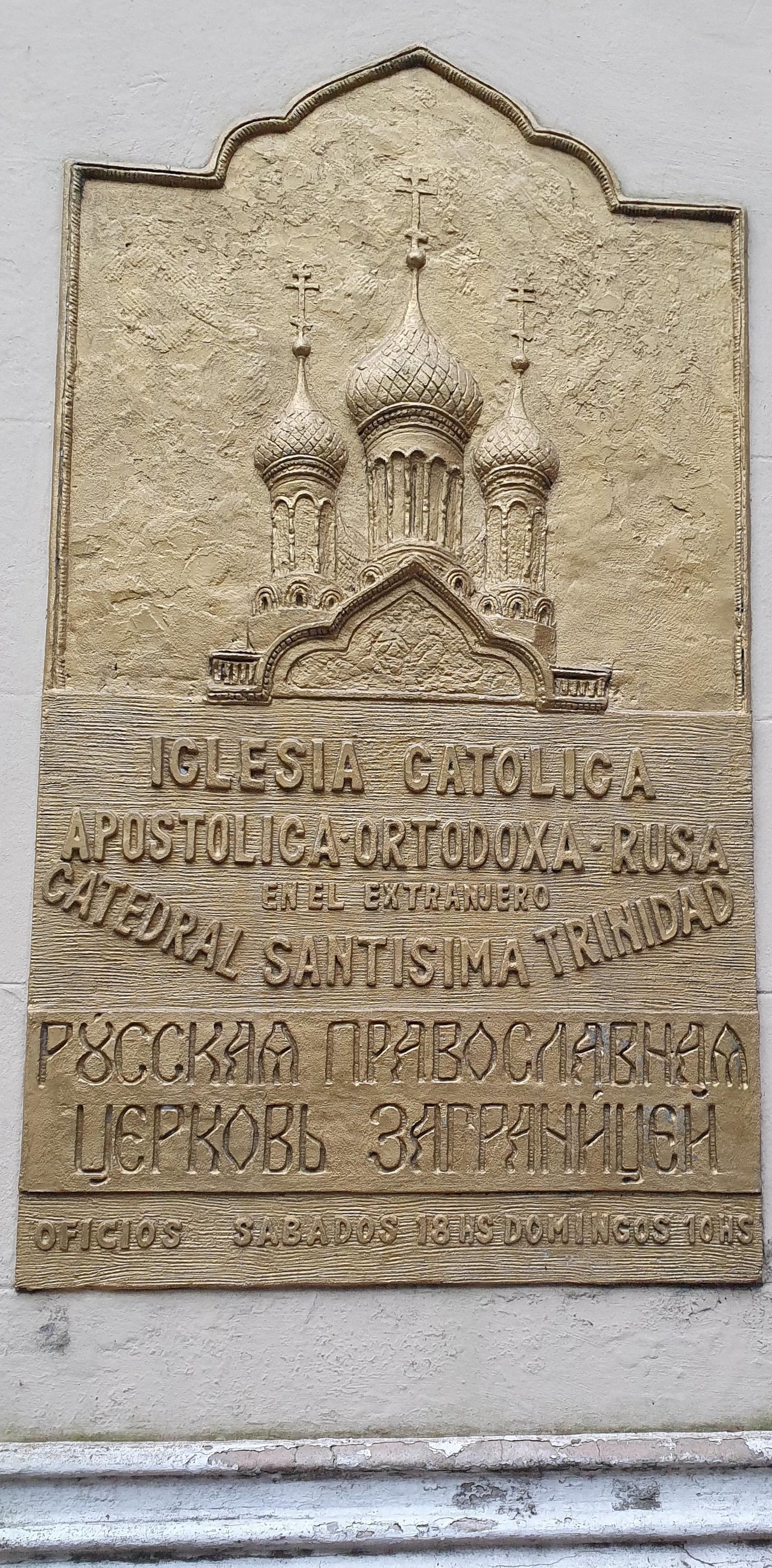 Near the door, there is a wall sculpture with a description of the church (left).
This is a Catholic Apostolic-Russian-Orthodox church with services on Saturdays and Sundays. I have not gone there to find out what the services are like, though I would not be opposed to it.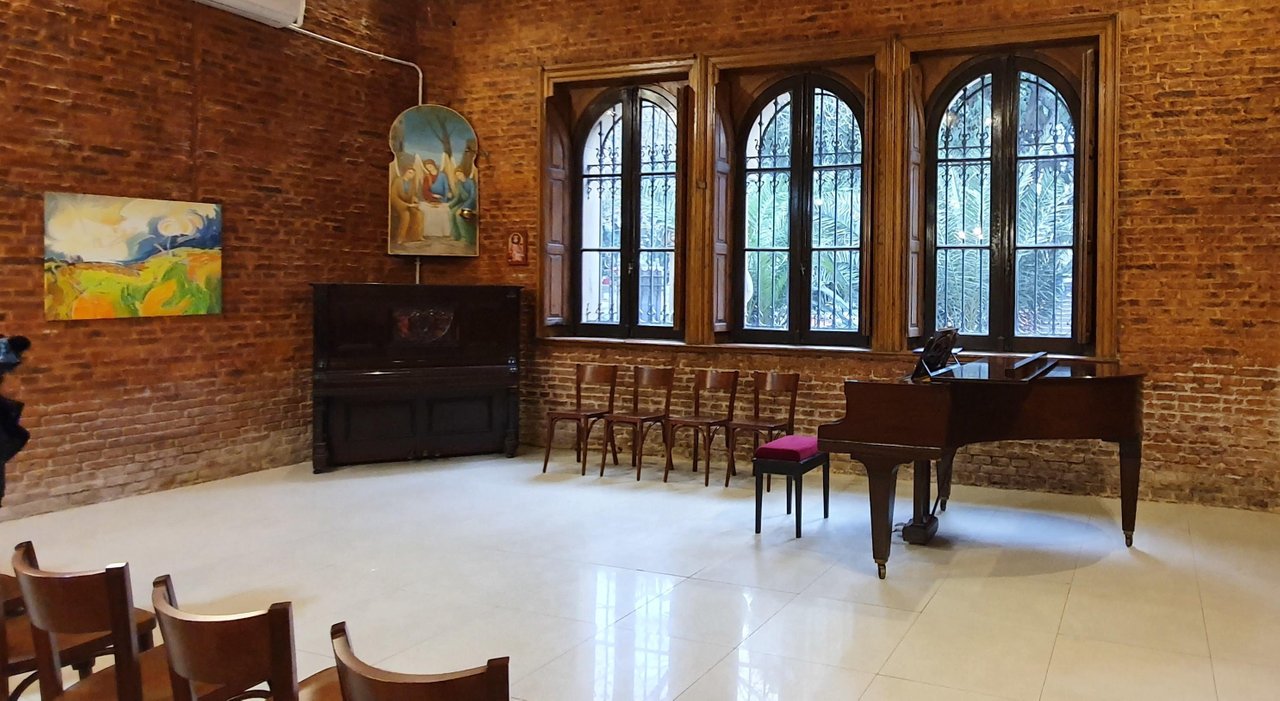 The interior preserves the raw brick walls and painted brick-arch ceiling. I am curious to find out what the acoustics are like when the grand piano springs to life.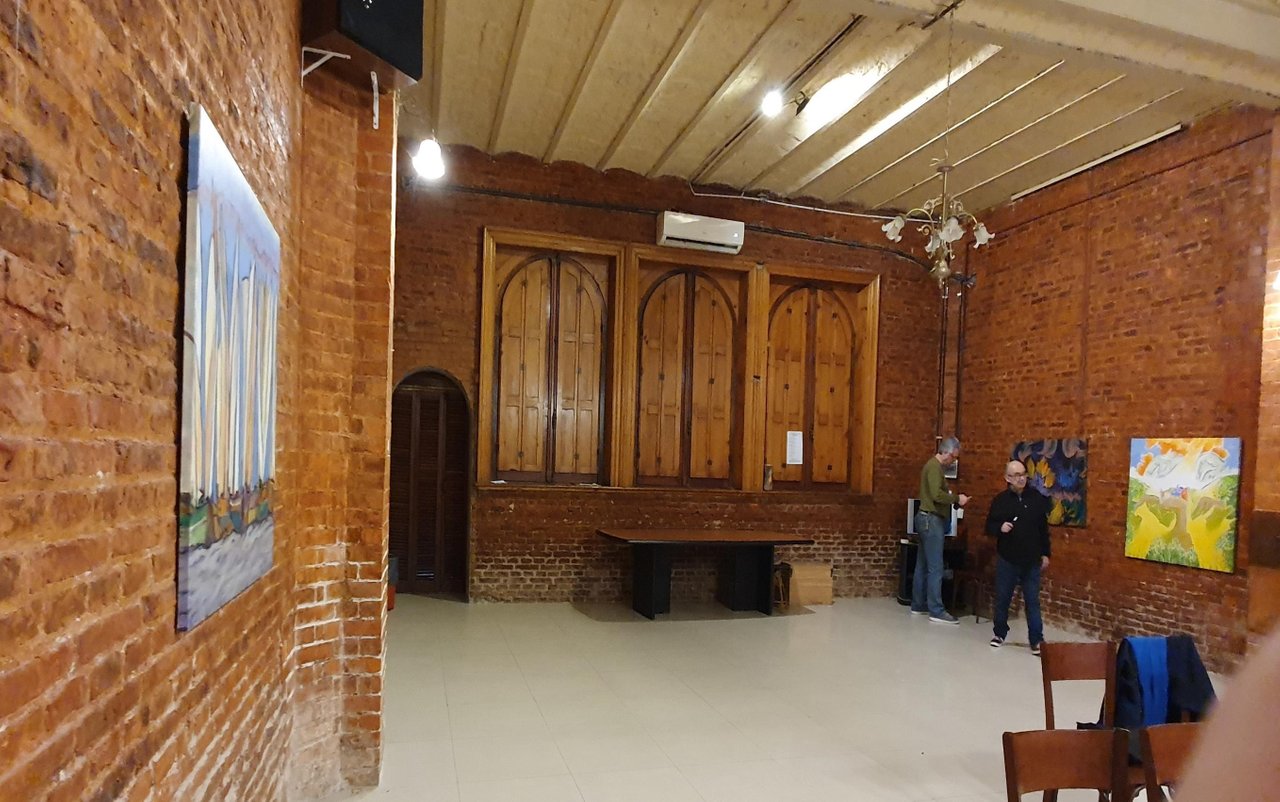 What is not made of brick shines. The wood is brilliantly varnished and maintained. I was not able to get upstairs or see the inside of the dab-shaped steeples.
I hope you enjoyed what I was able to capture and present. This tourist attraction is located on the south side of San Telmo about a half-mile west of the river front in Buenos Aires.