Happy New Year to all!
The @curatorcat.ccc account was created as an experiment on September 15th, 2019, in response to the growing popularity of SCOT tribes. Specifically, the primary @curatorcat blog account held a sizable stake of @creativecoin tokens, but lacked sufficient Steem Power to follow both its normal pattern of following and voting for "cat related" content AND voting for "creative" posts of all kinds.
So we created a separate curation account which does sometimes upvote cat content, but which also upvotes a broad range of original creative and art-related content.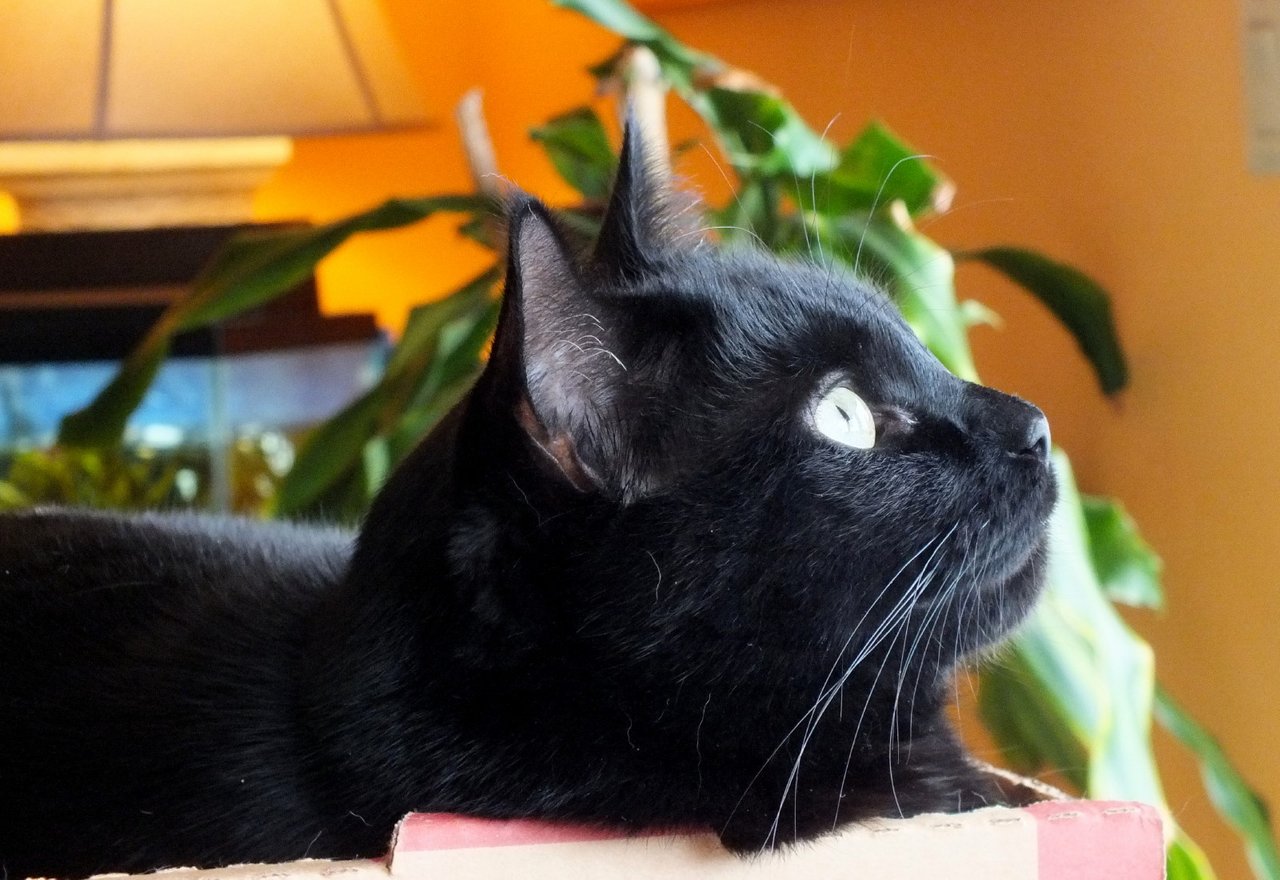 Although we do leave a few comments, this account was not intended to focus on top level posts, and this is mostly a "status update" and perhaps a "record keeping" post just to see where things stand, at the start of the new year.
As this handy screen shot from @steemchiller's excellent Steemworld.org app shows, CuratorCat currently votes with a little over 11,000 CCC staked, consisting of 2,636 "native" CCC and an 8,400 CCC delegation from the main @curatorcat account.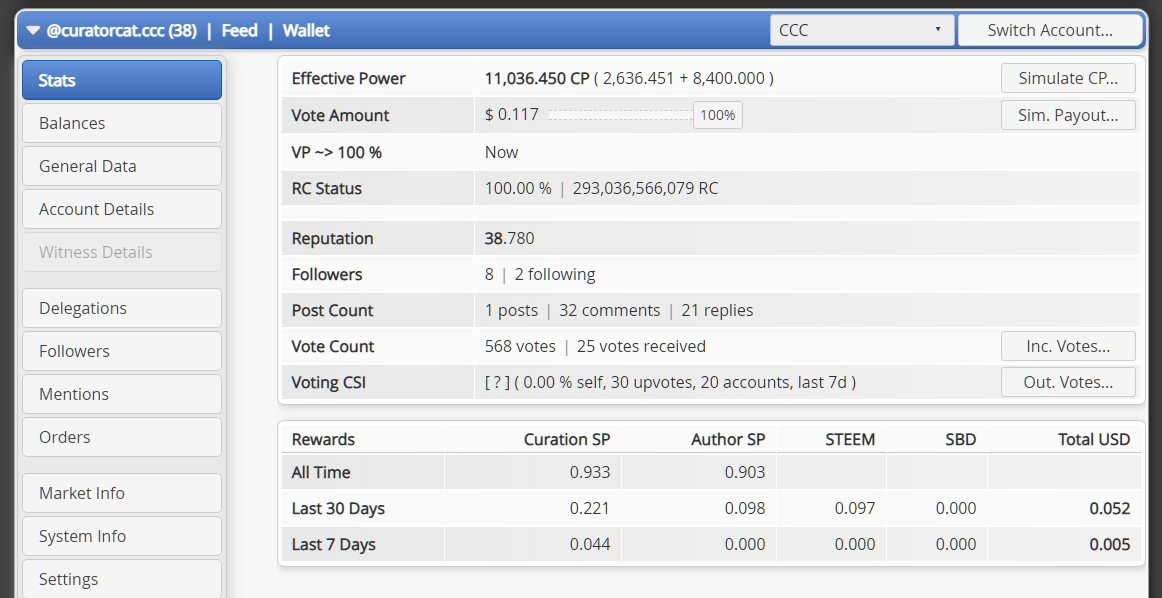 Which means the account effectively is in the top 100 (+/- 83rd) of the 8,500+ accounts holding CCC tokens.
Meanwhile, this account only holds 145.943 Steem Power as of right now, sufficient to not run into resource credit issues, but otherwise pretty insignificant.
But that's OK, really, as the purpose here is to support @creativecoin content, not so much to maximize Steem curation rewards.
If we sell some of our cat collectibles on eBay, we might add to the stake!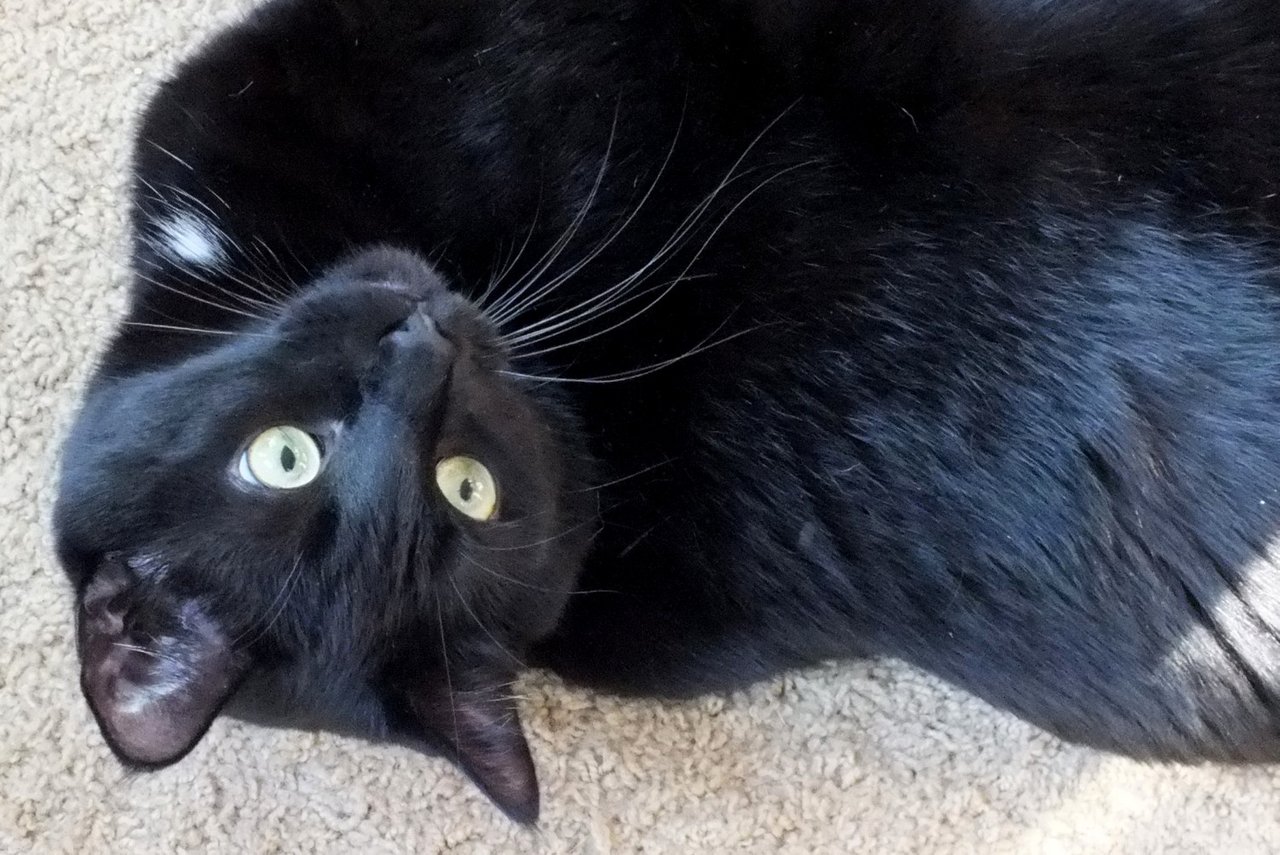 Goals, and Stuff Like That....
Well, we don't really have much in the way of goals, other than to continue forward.
Since this account's inception, we have cast 568 upvotes, ALL through the CreativeCoin Front End. Seems like a reasonable goal to curate between 200-300 pieces of content a month, so perhaps we could shoot for having made a total of 3,000 (manual!) upvotes by the end of 2020. If we have a little more time on our hands, we might be able to spread it around a little more.
Mostly, we just want to have fun and support worthy creative content! It's not like we're dealing with "high finance" here as the 11,000-odd CCC tokens we have only have a current market value of about US $13.00!
Next expected update will be at mid-year.
P.S.: All liquid Steem rewards from this post will be used to purchase and stake additional CCC tokens!
=^..^=