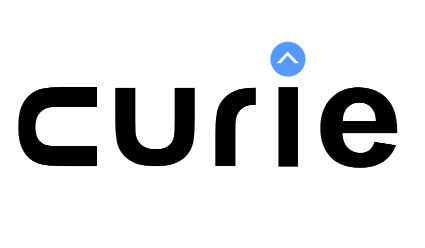 Source
Introducing project "Curie post proposal", this is a project by a couple of the top curators at Curie (so far @biterec, @Bitrocker2020, and myself @Locikll) in order to help streamline the process of Curation for project Curie as the Steemit platform grows and expands. The project is available for all Curie Curators to participate in and each will be able to check for posts to submit, and have a vote as to the direction of the project.
How does it work?
This project is all about you, the author submitting your post to curators to see whether it is deemed worthy in order to be submitted to Curie, it streamlines the "Post finding" Process, or as I like to call it "The sifting through S@&# Process", these submissions will be reviewed by one of our Curators and if it fits within the guidelines (posted below or pinned to the Steemit Chat Board) then it will be submitted to Curie and if the Curie reviewers approve then you will receive a Curie Upvote!
How do I submit?
This is the important and probably most contentious part;
To submit posts you must send $4 SBD to @locikll with the post link in the Memo box.
The contentious part of this is obvious; "What if my post isn't approved, do I lose my $4 SBD?" The simple answer is yes, the $4 SBD requirement is in order to give back to Project Curie and to further support the curators in terms of streamlining and time. This $4 SBD is to ensure that we can further improve this project over time, and also to make sure that you have READ AND UNDERSTAND ALL CURIE GUIDELINES, I feel that $4 SBD is enough to make most people think twice and to ensure that their article fits perfectly within Curie Post Proposal Guidelines (Below) such that they have the highest possible chance of getting that Curie vote.
Project is currently experimental
Currently this project is in an experimental phase, what this means is that your feedback on how the 'system' works over time will constitute it's continuity. I personally feel this project will help streamline the curation process and will allow new Authors to improve their works and really understand what Curie is all about and how to start writing good quality content for the Steemit platform.
Currently, all SBD earned will go into Savings until we (The Curie Curators) decide how to distribute this between Curie, the Post Proposal project and the community. Any and all future suggestions regarding this will be incredibly helpful!
Curie Post Proposal Guidelines as at 28/08/2017
New and verified authors only, who have been persistent without much success. Brand new authors who have one or two posts without verification do not qualify. General guideline for "new author" would be between 27 Reputation and 52 Reputation.
Posts must be more than 150 minutes old, but less than 24 hours, with maximum $1 pending payout.
A single author may be upvoted only once in 2 days (48 Hours; check Steemd.com) or twice a week.
Only original content. Articles, art, poetry, videos, recipes, etc. that appear first on Steemit. (I.e. no reposts of older work) Please make sure sources are linked properly and check for plagiarism before posting here.
No Steemit-related, photography, travel,memes, religious, introduceyourself or political posts.
English posts only.
Content must be substantial, typically no less than 650 Words.