We want to get steem artists long-term followers, not just single upvotes (although those are nice too!). Find out more about our work in creative placemaking, our commitment to storytelling, and our belief that great art transcends language.
---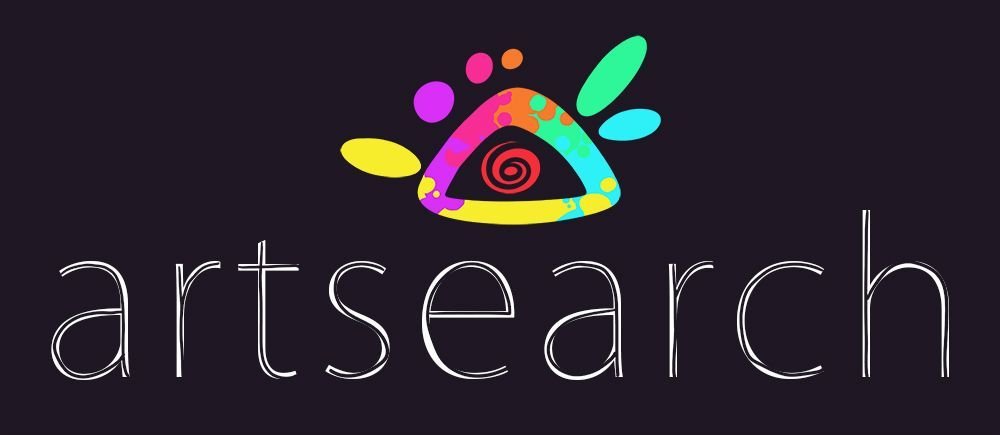 ---
Every week our roster of curators will select artists, in any artistic category they wish to work in, to feature in the ArtSearch curation initiative.
We are working with a roster of 10 curators currently, and hope to build our roster to 14 regular curators within the next month. Submit your application here if you are interested in joining our growing community. And now...here we go!
---
ArtSearch | Visual Art with @afrikablr, spanish-english
---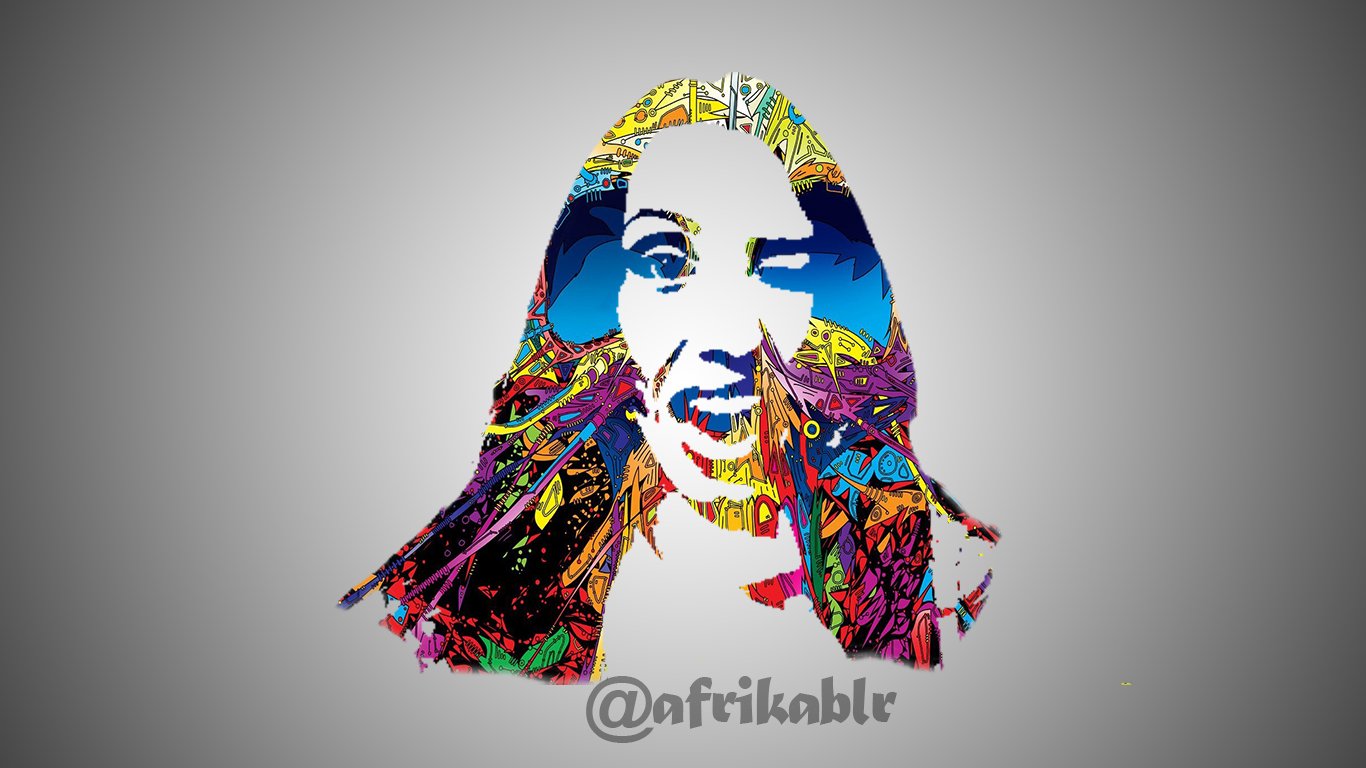 ---
Hi, I'm @Afrikablr your fashion and art advisor in steemit.
Yes! I decided to put together two of my passion and share them with all of you here. Also there you will find most of my work as a fashion designer and writer. Hope you in my blog with your question and suggestions
Hola, soy @Afrikablr, tu asesora de modas y arte en steemit. ¡Si! Decidí unir dos de mis pasiones y compartirlas con ustedes aqui.. Tambien alli enconctrarás muchos de mis trabajos como diseñadora de moda y escritora. Te espero en mi blog con tus preguntas y sugerencias.
---
This week I focused on Visual Artists, and I found 5 artists to share with you today. / Esta semana me concentre en Creadores Visuales, y encontré 6 de ellos para compartir hoy con ustedes.
---
Introducing @Capui: He is an artist dedicated to art, photography, origami, hiking, nature, life, freedom. / @Capui * Es un artista dedicado al arte, fotografía, origami, excursionismo, naturaleza, vida, libertad.*
---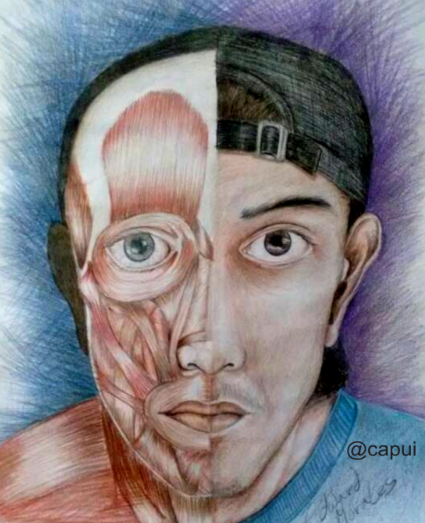 ---
@Capui is new on the platform, however has shown his incredible talent on drawings.
He is practicing with graphite getting incredible work. I was impressed by his fantastic way of shaping little details like wrinkles in vibrant eyes. He is doing a great job with colors too, he uses them to mix blocks until he gets a colorful image, which looks alive! He also explains his artwork in a very personal way, inviting you into his world. I'll keep watching his evolution on the platform, won't you?
@Capui es nuevo en la plataforma, sin embargo, ha demostrado su increíble talento en los dibujos. Él está practicando con el grafito obteniendo un trabajo increíble. Me impresionó su fantástica manera de dar forma a pequeños detalles como arrugas y ojos vibrantes. También está haciendo un gran trabajo con los colores, utiliza bloques de ellos mezclándolos hasta obtener una imagen colorida, ¡que parece viva! Él también explica su obra de arte de una manera muy personal, invitándote a su mundo. Yo seguiré viendo su evolución en la plataforma, ¿y tú?
---
Introducing @carloscaat : Carlos Aranda is a plastic artist from Venezuela / Carlos Aranda es un artista plástico de Venezuela.
---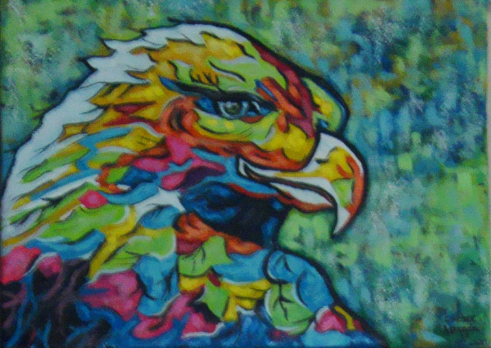 ---
@carloscaat graduated from the University of the Andes of Venezuela; Bachelor of Visual Arts, and is dedicated to plastic art.
He is new on the platform, and bringing us an interesting series of colorful artworks. Most of his creations are big one or triptychs related to the country and animals. What I like about his work is the precision of proportions on buildings and streets, and the fierceness of his animals. He came to steem to fill it with colors.
@carloscaat es graduado de la Universidad de los Andes de Venezuela; Licenciado en Artes Visuales, dedicado al arte plástico. Él es nuevo en la plataforma, hoy en día nos trae una interesante serie de coloridas ilustraciones. La mayoría son piezas en trípticos, es decir 3 piezas conforma una grande, muchas de ellas relacionadas con el país y los animales. Lo que me gusta de su trabajo es la precisión de las proporciones en edificios y calles. Y la ferocidad que le da los animales en sus pinturas. Sin duda alguna el vino a llenarnos de colores.
---
Introducing @Anagil: She is a mexican girl and great cartoonist/ Es una chica mexicana y gran dibujante.
---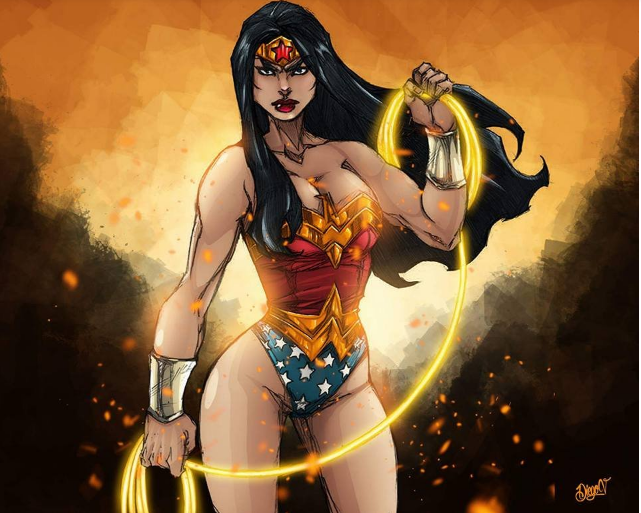 ---
@Anagil confesses that she loves to draw and you can notice it on her blog.
There you will find many super girls, with strong strokes and traits. Her work is full of line, with details and in the anime style. Most of her work is about powerful and sensual girls, however you will find other characters there as well.
@Anagil confiesa que le encanta dibujar y puedes notarlo en su blog. Allí encontrarás muchas chicas súper, con fuertes golpes y rasgos. Destaca por sus obras llenas de líneas con detalles y el estilo anime. La mayor parte de su trabajo se trata de chicas poderosas y sexys, sin embargo, encontrarás otros personajes allí igual de atractivos.
---
Introducing @Queto50: An Artist from Venezuela. / Artista de Venezuela.
---
---
@Queto50 is a naive artist who uses simple strokes to create a strong impression in each work piece. In his blog you can notice his evolution in the multiple contests in which he participates. He is an example of constancy and growth on the platform. Little by little he is finding his style and place in art. What do you think?
@Queto50 Él es un dibujante ingenuo de lineas simples, con trazos suaves pero de gran impresión en cada pieza trabajo. En su blog puedes notar la evolucion de ellos en los multiples concursos en los que participa. Él es ejemplo de constancia y crecimiento en la plataforma. Poco a poco está encontrando su estilo y lugar en el arte. ¿No creen?
---
Introducing @kevmcc: A colorful artist / una artista colorida
---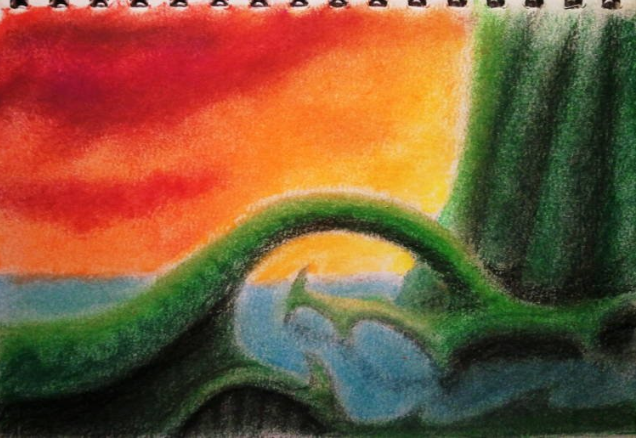 ---
I found @kevmcc by accident, her work caught me because of her sublime and peaceful style.
Each piece of her is full of content and fantasy, where you can enjoy her explanation and step by step tutorials about what she makes. There you are going to find many landscapes, I'm sure that you are going to feel identify with one like me.
La encontré por accidente, su trabajo me atrapó por su estilo sublime y pacífico. Cada pieza de ella está llena de contenido y fantasía, donde puedes disfrutar de su explicación y paso a paso sobrede realización. Allí encontrarás muchos paisajes, estoy segura de que te sentirás indentificado con alguno como me pasó a mi.
---
Introducing @Elenaaki: Elena, doll maker artista from Russia. / Elena, arista fabricante de muñecas.
---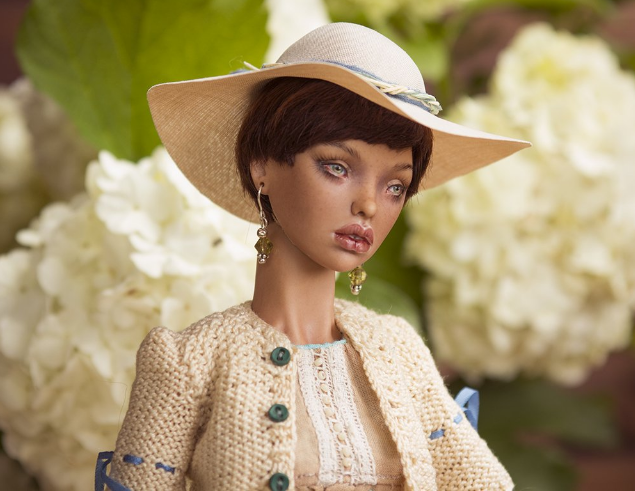 ---
@Elenaaki is a great artist, who in each post explains how she makes a doll or a piece of a doll.
She impressed me because she is very delicate with a dramatic style. The love she shows on her works is really impressive, every doll has a name, and if you see the pics carefully they seem alive.
@Elenaaki es una gran artista, que en cada publicación explica cómo hace una muñeca o una pieza. Ella me impresionó porque es muy delicada con un estilo dramático. El amor que muestra en sus obras es realmente impresionante, cada muñeca tiene nombre y si ves las fotos con cuidado, parecen estar vivas.
---
And those are the artists I have to share with you today!
Thank you for stopping by, I appreciate your support of steem art. As a curator I take into consideration new artistic proposals, a well done work, where the inspiration highlights and motivates other artists to improve themselves as a citizens and creators. Here I leave you a piece of my work as a fashion designer for collections in 1:6 scale.
Como curador, tomo en consideración nuevas propuestas artísticas, un trabajo bien hecho, donde la inspiración destaca y motiva a otros artistas a mejorarse a sí mismos como ciudadanos y creadores. Aquí les dejo una muestra de mi trabajo como diseñadora de colecciones en escala 1:6.
---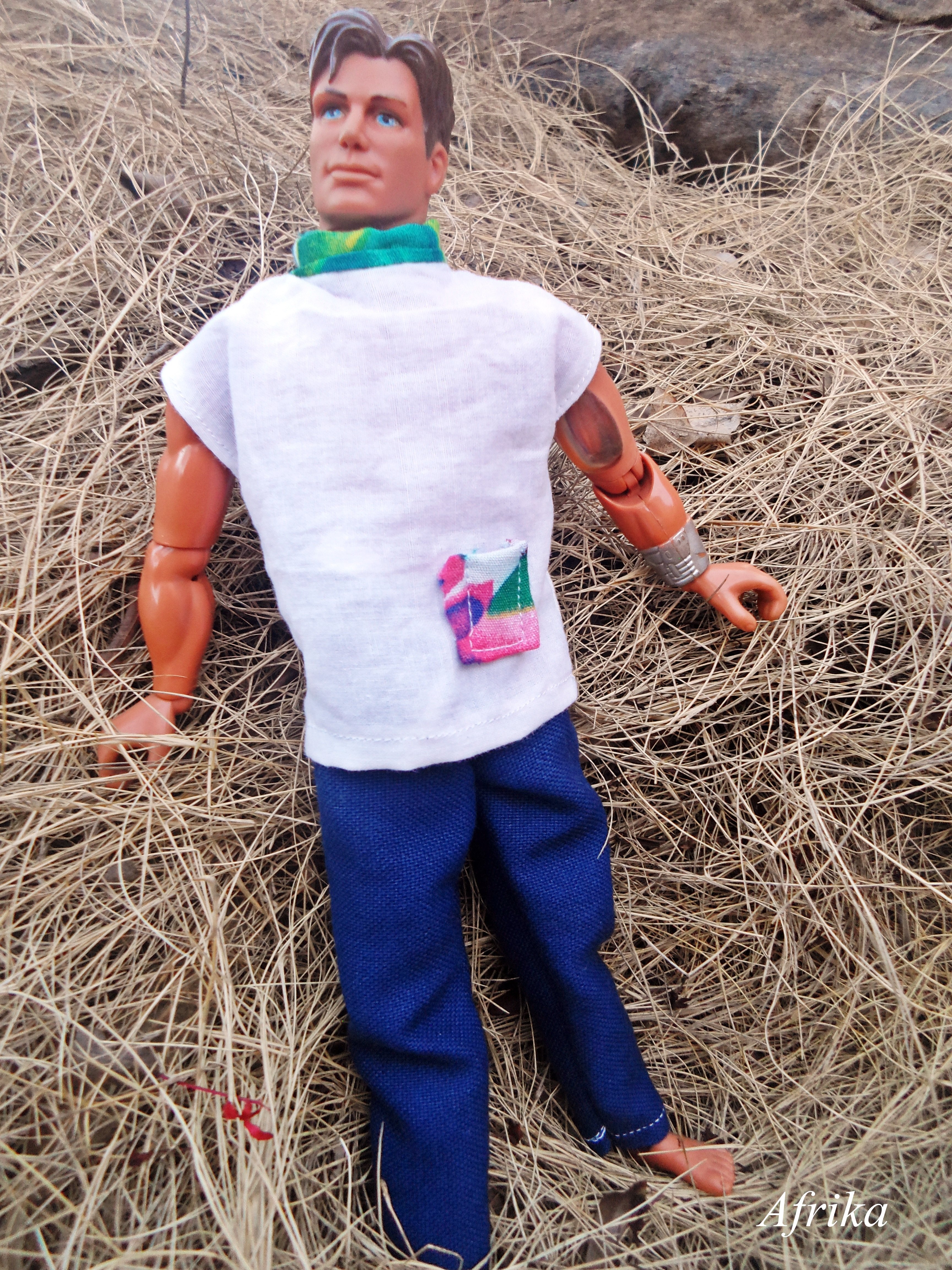 ---
ArtSearch is an ongoing curation initiative working in any artistic medium and in any language. If you are interested, you may read our curation standards below:
---
(1) We will curate for quality first and foremost. We believe artists should take the time to create a well thought-out and formatted post to feature their work. It is good business practice, and the number one rule of self-marketing. We want to empower artists who are ready to invest in themselves as entrepreneurs.
(2) We believe "artist" is synonymous with "creative". We loosely define an artist as anyone working creatively and demonstrating a high level of artistry in their work in any sector!
(3) We believe in featuring the "whole artist" as opposed to a single post. We want to help artists get long-term followers, not single upvotes (although those are nice too).
(4) We believe art is a "practice". We will feature artists who show a commitment to growth and development (i.e. a new account that is continually/quickly getter stronger is more interesting to us than an "established" account that is not advancing).
(5) We believe art is tied to the world in which we live. We will prioritize showcasing artists whose work is a reflection of society, or a commentary on it (i.e. art with a message, purpose, or mission) and artists who are underrepresented in mainstream "art" sectors.
(6) We believe in sharing your story and/or your process. We are here to help artists thrive, which means helping to build a community of support for what you are doing. Sharing your story, and your process lets people into your world (and lets us know you're ready to do the extra work it takes to run a terrific blog/business).
(7) We believe art transcends language. If a post is well-written, well-formatted, and features inspiring art we will curate it regardless of whether it is in English.
---
Thanks again for stopping by, we appreciate you being here!
---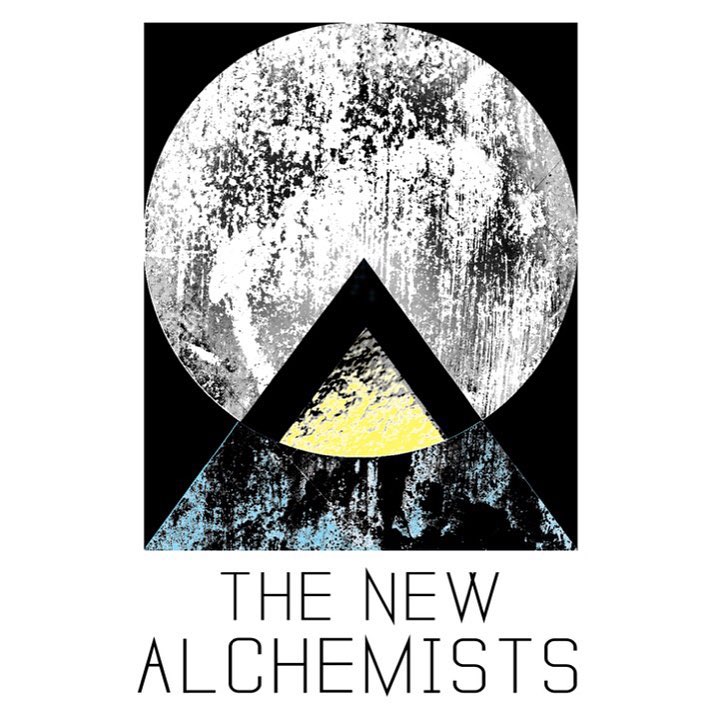 ---
Find out more about us.
Do You Believe that Art Transcends Language?
Using Art to Build Empathy | Case Studies
Submit Your Application to be an ArtSearch Curator!
Logo Contest | Design the ArtSearch Logo for @TheNewAlchemists!
Artsearch Weekly Digest | Introduction and Call for Curators!
Getting to Know The New Alchemists
New Outlet for Performing + Visual Artists on Steemit
---
Images from Unsplash
---