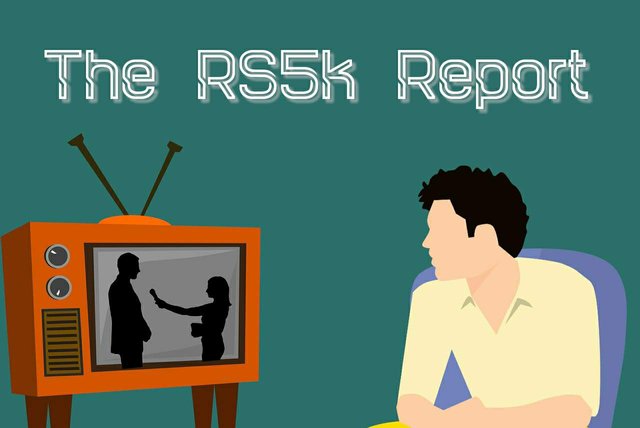 On the last The Resteemer 5000k...
Favorite Post
Joshua Tree: Holy trees under a blood red sky by @koenau
Second Favorite
5 signs of soil health we can check with our eyes by @fenngen
Third Favorite
8-Bit No. 25 by @cliffbank
Other Awesome Posts
FOREST|Helps You Focus on Something within a Set Amount of Time. by @elsiekjay
Castle Rock es una interesante serie de antología de misterio y lleva 2 temporadas by @dedicatedguy
Hashkings Updates by @hashkings
All guests on The Resteemer 5000 receive a 100% upvote and a resteem.
The Resteemer 5000 hodls Scot Tribe tokens as well that go to boosting our guests' crypto bags.
Stay tuned for more The Resteemer 5000
Upvote if you're awesome
Follow @theresteemer5000 for a higher chance of being resteemed.
The Resteemer 5000 also hodls and stakes various SteemTribe tokens. Remember to post with the proper tags and earn tribe tokens on top of your STEEM/SP.
Current tokens being staked by The Resteemer 5000:
Zzan
Palnet
Creative Coin
Splintertalk
Photo
Dlike
Sports Talk Social
Neoxian City
Lifestyle
Steem Leo
Reality Hub
Triple A
Weedcash
Marlians
Actnearn
Stem
UpFundMe
Thank you followers, upvoters, delegators, and donators!
If you would like to help The Resteemer 5000 power up quicker and get our guests more Steem, please delegate Steem Power / staked tokens on Steem Engine or donate Steem/SBD/tokens to @theresteemer5000. All delegations and donations go to powering up The Resteemer 5000 vote!
Now a word from our advertisements.
Please consider viewing / joining the following :
See you next time!
FAQ
How often do you resteem?
Usually everyday but at least a few times a week. We usually resteem at least 3 posts up to around 10 a day. It all depends on what we discover.
If I follow @theresteemer5000 is there a better chance I will get a resteemed?
Yes. We try to resteem at least one post from our followers each round.
How old can my post be?
We usually resteem new and rising posts withing the past day of resteeming. Sometime we resteem older posts if we think they should be.
Are resteems free?
Yes, but we do browse our delegators and donators blogs for good content and take their suggestions for content to resteem. Same goes for our active followers and upvoters. No resteem guarantees.
Is there content you do not resteem?
We do not resteem racist, generally offensive, harmful, misleading, or otherwise bullshit content.
Resteem or upvote does not equal endorsement. This is merely an account to assist the Steem Community.
Thank you for viewing The Resteemer 5000.