How Curation Trail Works
Curation Trail is a tool used to follow your favorite curator's voting trail. This allows users to support curators while earning curation rewards by setting their accounts to automatically upvote the same posts as the curators they "follow" on SteemAuto.com. This feature is perfect for Steemit users who aren't able to take full advantage of their own SP by upvoting at least 10 posts a day. Following a users Curation Trail helps you earn more curation rewards, promote your own page by getting more reach by upvoting more pages, and help support the curators you are following on SteemAuto.

Advantages of Following the @Canna-Curate Curation Trail
100% Manual Curation. All of the post we upvote are done manually, there are no bots used in our curation process and we DO NOT sell upvotes.

Support Cannabis related. By following our @Canna-Curate curation trail, your upvote is helping our project and content creators by allowing both to earn more curation reward and also promote posts by pushing it higher on HOT and TRENDING pages.
How to Follow @Canna-Curate Curation Trail
1. Log into SteemAuto.com using SteemConnect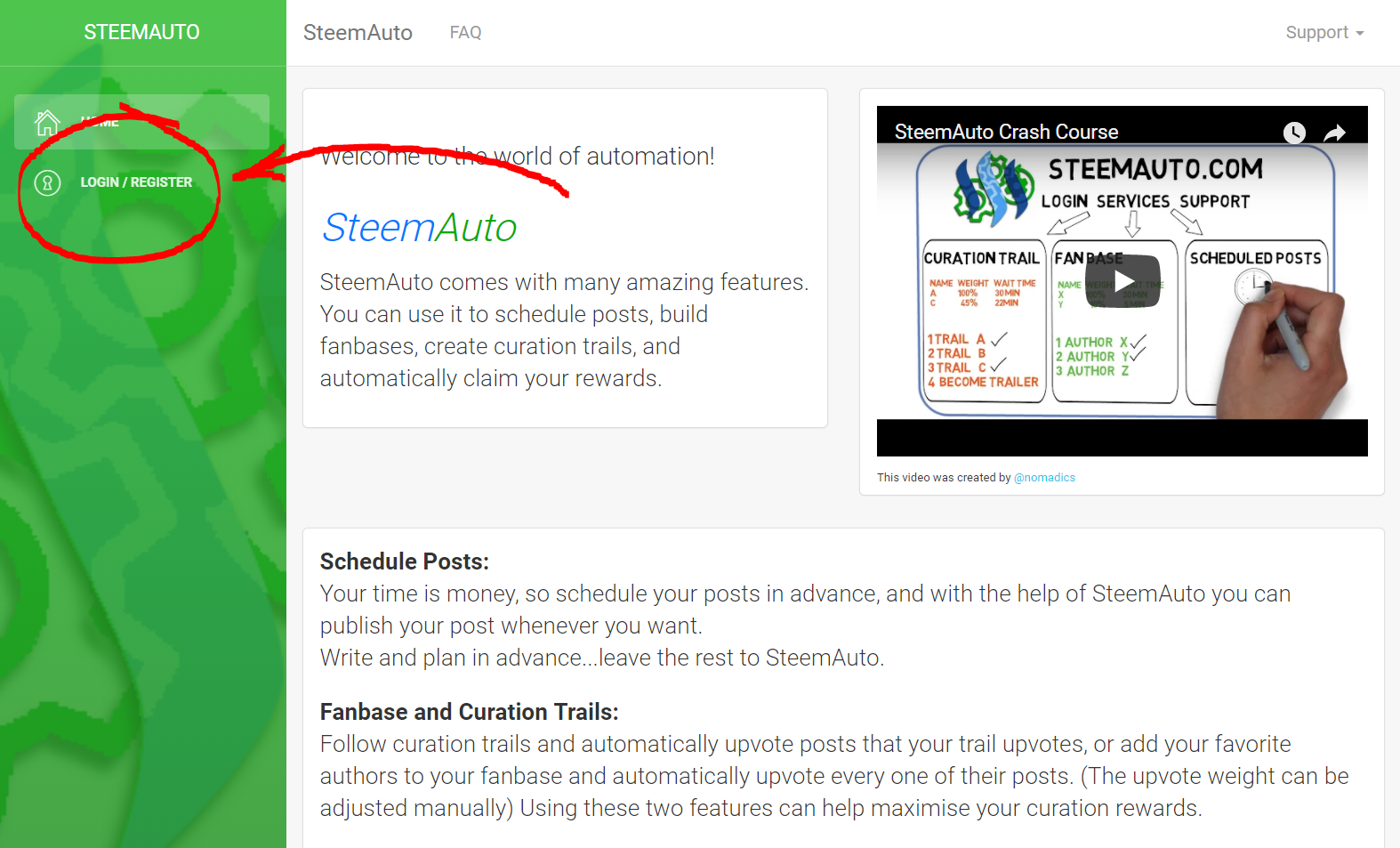 On the bar on the left side of the page, click "LOGIN / REGISTER" and log in using STEEM CONNECT.
2. Click "CURATION TRAIL" and search for Canna-Curate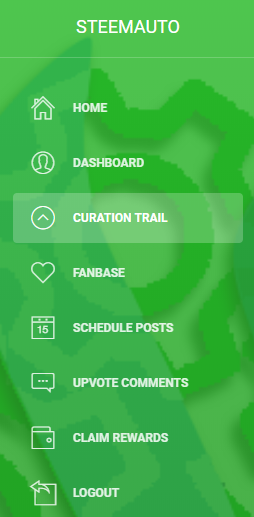 After logging in, "CURATION TRAIL" will be available on the left side of the page, click it and search for "canna-curate"
3. Follow and adjust voting weight

After you follow Canna-Curate, click settings to adjust your voting weight.
Scaled voting- will let your vote scale to the weight you set it. If you set it your scaled vote to 50% and the curator votes at 100% your vote will be 50% of their 100% which is 50%. If the curator votes at 50% your upvote will be worth 25%.
Fixed Voting- will upvote all posts at the weight you set. If you set your weight to 50%, your upvote will stay the same regardless of what weight your curator upvotes.
4. Leave feedback
We want to know what you think about this project and the difference its making in your Curation Rewards and user reach. Let us know in the comments or Discord.
Thank You to all of our Curation Trail followers for the support!
Written by: @DoctorSpence

At Canna-Curate we're a group of cannabis advocates searching Steemit for great cannabis related post. If you know someone in need of recognition please leave a link to their page in the comments section for review and a chance to receive upvotes from our curation trail. If you would like to be seen by us for curation we encourage you to use the tag #cannabis-collective or #canna-curate. We will be making weekly post's to promote some of your great cannabis content to our followers.
Are you in search of advice from medical use to growing your own cannabis? If so feel free to join us in our Steem Powered Cannabis discord server where we have many knowledgeable members that can help you find the answers you need.

If you would like to help our mission by adding your vote to our trail or delegating steem power to our account all you have to do is click one of the following links for Steem Power delegation of: 25 SP, 50 SP, 100 SP, 150 SP, 200. Or set up your vote to follow our curation trail at SteemAuto.com.
Delegators: @movingman, @jonyoudyer, @bluntsmasha, @a1-shroom-spores, @conradino23, @ganjafarmer, @netgodbeerus, @cannabiscurator, @realkiki85, @sieses, @cryptohustlin, @davedickeyyall, @fatkat, @pataty69, @darkprince66, @goldendawne, @soundwavesphoton, @hotsauceislethal, @k0wsk1, @justinashby
Trail Makers: @ganjafarmer, @olafurthor, @teamoregon, @greenunion, @stonergirls, @teampdx, @echovalormma, @elamental, @emsteemians, @silverlining1, @aresheir, @mdkaufman21, @debo4200, @aaron.matthew, @doctorspence, @cannaqueen, @hiatus, @ganjafarmers, @tilestar, @naturalfox, @canna-collective, @deary, @foodforestbot