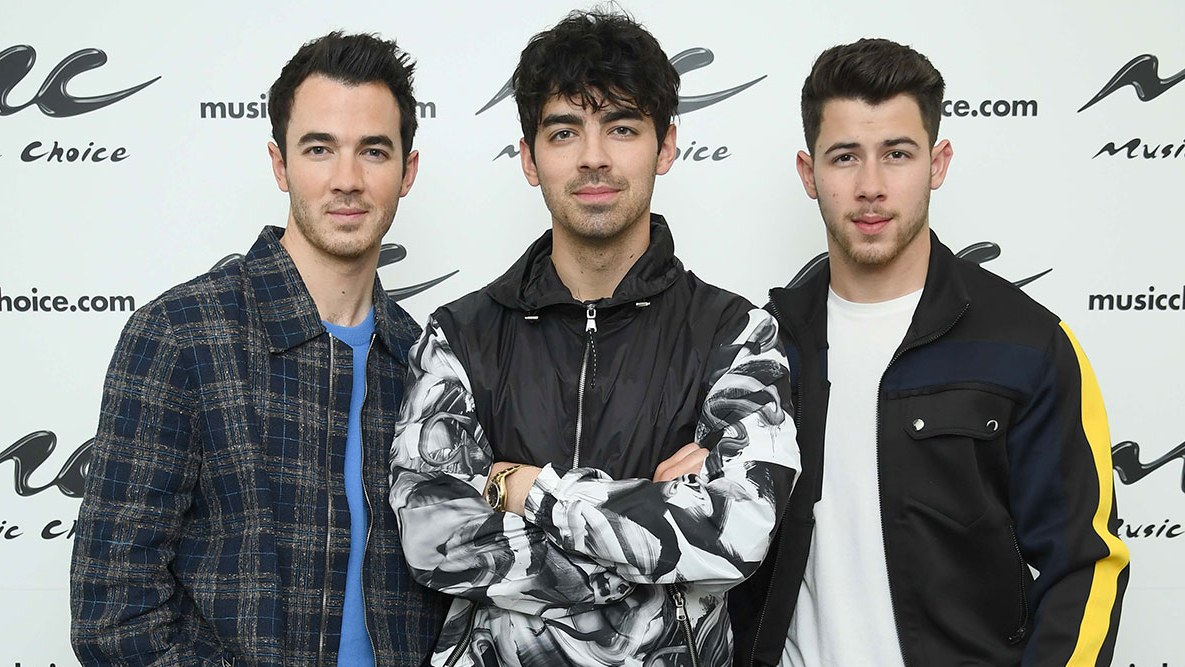 HEY GUYS!, i know i know... I haven't post in a long time but it's becase I never have internet. Its been a very long and very frustrating time but I'm still here 'cause i won't give up on my dream, this is what makes me happy day by day and I really miss you guys, I hope I can be more active this time now.
Today I have a very happy song for you guys, this song is called "Only Human" by the Jonas Brothers, I really hope that you like this cover and the backing vocals that I made for this!<3
xx,Gaby.
Spanish
Hola chicos, lo sé, lo sé ... no he publicado en mucho tiempo, pero es que nunca tengo internet. Ha sido un tiempo muy largo y muy frustrante, pero estoy aquí porque no voy a renunciar a mi sueño, esto es lo que me hace feliz día a día y realmente los extraño, espero poder estar mas activa de ahora en adelante.
Hoy tengo una canción muy feliz para ustedes, esta canción se llama "Only Human" y es de los Jonas Brothers, ¡realmente espero que les guste este cover y las segundas voces que grabe por separado para el!
xx,Gaby.
Lyrics

"Only Human"

Yeah, ayy

I don't want this night to end
It's closing time, so leave with me again (Yeah)
You got all my love to spend, oh
Let's find a place where happiness begins

We gon' dance in my living room, slave to the way you move
Hurts when I'm leaving you (Ayy)
Just dance in the living room, love with an attitude
Drunk to an 80s groove (Ayy)
We gon' dance in my living room, slave to the way you move
Hurts when I'm leaving you (Ayy)
Dance in the living room, love with an attitude
Drunk

It's only human, you know that it's real
So why would you fight or try to deny the way that you feel?
Oh, babe, you can't fool me, your body's got other plans
So stop pretending you're shy, just come on and
Dance, dance, dance, dance, oh

Early morning la-la-light
Only getting up to close the blinds, oh
I'm praying you don't change your mind
'Cause leaving now just don't feel right
Let's do it one more time, oh babe

We gon' dance in my living room, slave to the way you move
Hurts when I'm leaving you (Hurts when I'm leaving you)
Just dance in the living room, love with an attitude
Drunk to an 80s groove (Ayy)
We gon' dance in my living room, slave to the way you move
Hurts when I'm leaving you (Ayy)
Dance in the living room, love with an attitude
Drunk

It's only human, you know that it's real (Know that it's real)
So why would you fight or try to deny the way that you feel?
(The way that you feel)
Oh, babe, you can't fool me, your body's got other plans
So stop pretending you're shy, just come on and
Dance, dance, dance, dance, oh

Dance, oh (Woo, ayy)
Only human
It's only (-man), it's only (-man)
Only human
Oh yeah, yeah, yeah
Only human
It's only (-man), it's only (-man)
Only human

Original Song / Cancion Original



Letra
Solo Humano

Sí
Ayy

No quiero que esta noche acabe
Es hora de cerrar, así que márchate conmigo otra vez (sí)
Tienes todo mi amor para gastar, oh
Vamos a encontrar un lugar donde empieza la felicidad

Vamos a bailar en la sala de mi casa, soy esclavo de tu manera de bailar
Me duele cuando me tengo que marchar (ayy)
Solo vamos a bailar en la sala de mi casa, amar con firmeza
Borrachos mientras escuchamos un ritmo de los 80 (ayy)
Vamos a bailar en la sala de mi casa, soy esclavo de tu manera de bailar
Me duele cuando me tengo que marchar (ayy)
Solo vamos a bailar en la sala de mi casa, amar con firmeza, borrachos

Es solo humano, sabes que eso es real
Así que ¿por qué lucharías o intentaría negar lo que sientes?
Oh, nena, no me puedes engañar
Tu cuerpo tiene otros planes, así que
Deja de fingir que eres tímida
Solo ven y baila, baila, baila, baila, oh

Lu-lu-luz del amanecer
Me levanto solo para cerrar las cortinas, oh
Estoy rezando para que no cambies de idea
Porque marchar ahora no me parece bien
Vamos a hacerlo una vez más, oh, nena

Vamos a bailar en la sala de mi casa, soy esclavo de tu manera de bailar
Me duele cuando me tengo que marchar (me duele cuando me tengo que marchar)
Solo vamos a bailar en la sala de mi casa, amar con firmeza
Borrachos mientras escuchamos un ritmo de los 80 (ayy)
Vamos a bailar en la sala de mi casa, soy esclavo de tu manera de bailar
Me duele cuando me tengo que marchar (ayy)
Solo vamos a bailar en la sala de mi casa, amar con firmeza, borrachos

Es solo humano, sabes que eso es real (sabes que eso es real)
Así que ¿por qué lucharías o intentaría negar lo que sientes?
(Lo que sientes)
Oh, nena, no me puedes engañar
Tu cuerpo tiene otros planes, así que
Deja de fingir que eres tímida
Solo ven y baila, baila, baila, baila, oh

Baila, oh (woo, ayy)
Solo humano
Es solo (-mano), es solo (-mano)
Solo humano
Oh, sí, sí, sí
Solo humano
Es solo (-mano), es solo (-mano)
Solo humano