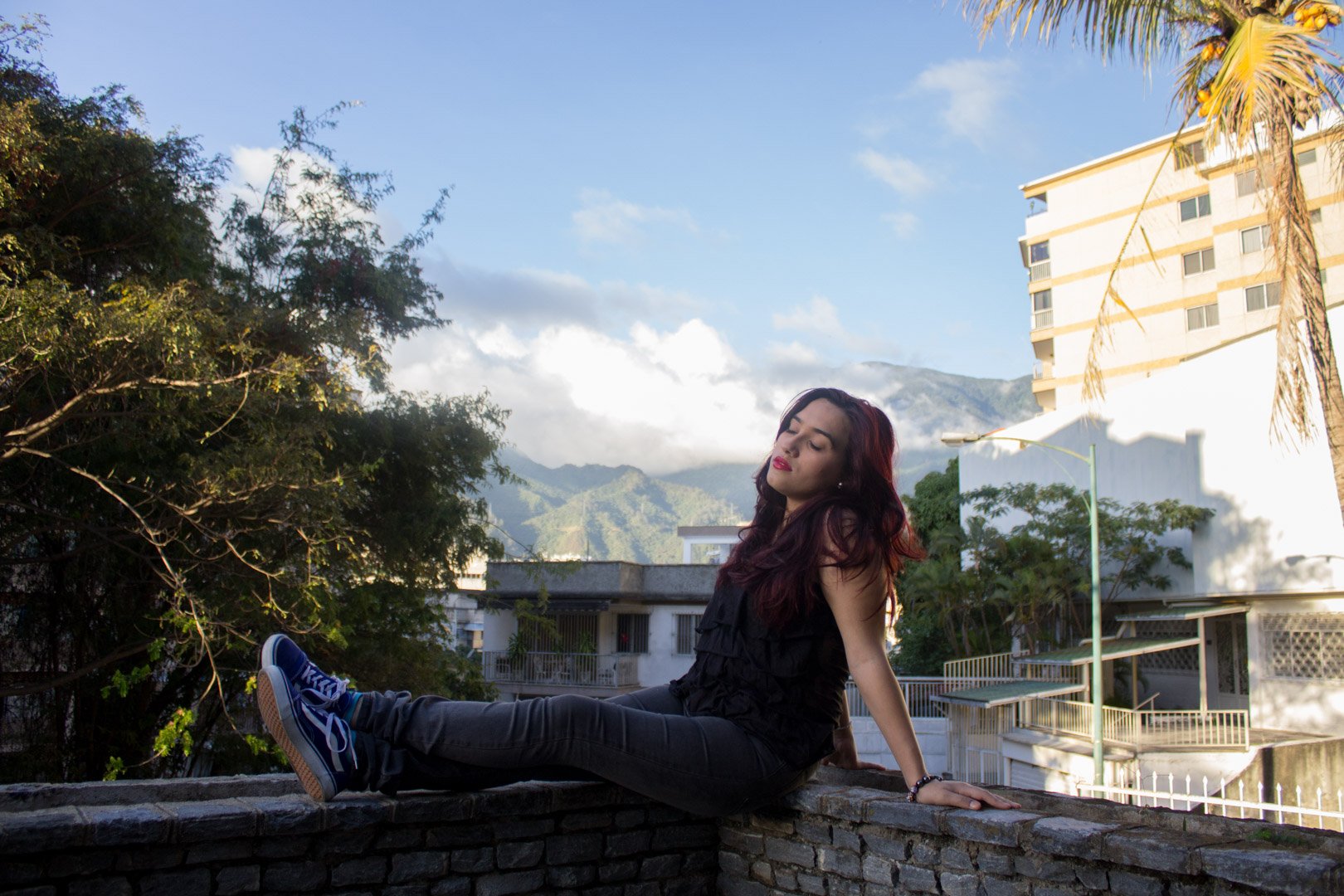 HELLO EVERYONE! I know, I know, I have been away for a lot of weeks, but there's an explanation.
Last month I was hospitalized for appendicitis, I had surgery and I have been resting since then, that's the reason why I had been absent all these days, I didn't have permission to sing and the truth is that I didn't have the desire to do it . It was quite traumatic for me and now I'm trying to get back to normal.
So today I'm back again with a song that I really love, Thinking 'bout you by Dua Lipa . I really hope you like this cover, I miss you so much guys, I am very happy to be able to be back and continue doing what I like most: singing!<3

xx.gaby
Spanish
¡HOLA A TODOS! Lo sé, lo sé, he estado ausente por muchas semanas, pero hay una explicación. El mes pasado me hospitalizaron por apendicitis, me operaron y he estado descansando desde entonces, esa es la razón por la que estuve ausente todos estos días, no tenía permiso para cantar y la verdad es que no tenía la deseo de hacerlo Fue bastante traumático para mí y ahora estoy tratando de volver a la normalidad.
Así que hoy vuelvo otra vez con una canción que realmente amo, Thinking 'Bout You de Dua Lipa. Realmente espero que les guste este cover, los extrañe muchisimo, estoy muy feliz de poder regresar y continuar haciendo lo que más me gusta: ¡cantar! <3
xx,gaby.
Lyrics
"Thinking 'Bout You"
3 A.M. and my neighbors hate me
Music blasting, shaking these walls
This time Mary Jane won't save me
I've been working later, I've been drinking stronger
I've been smoking deeper but the memories won't stop
I can't stop thinking 'bout you
I can't stop thinking 'bout you
I can't get high, I can't get by, I can't get through
I can't stop thinking 'bout you
Like poison coursing through me
So clear my vision is blurred
The haze won't put my mind at ease
I've been sleeping later, I've been breathing stronger
I've been digging deeper but the memories won't stop
I can't stop thinking 'bout you
I can't stop thinking 'bout you
I can't get high, I can't get by, I can't get through
I can't stop thinking 'bout you
I want you all
Say it before you run out of time
I want you all
Say it before it's too late
I want you all
Say what I am feeling now
I want you all
Waiting is insane
I can't stop thinking 'bout you
I can't stop thinking 'bout you
I can't get high, I can't get by, I can't get through
I can't stop thinking 'bout you
I can't stop thinking 'bout you
I can't get high, I can't get by, I can't get through
I can't stop thinking 'bout you
Original song/ Cancion Original
Letra
Pensando en ti
Verso 1:
3 am y mis vecinos me odian
Música sonando, las paredes tiemblan
Esta vez maria juana no me salvara
He estado trabajando hasta tarde, he estado bebiendo mas fuerte
He estado fumando mas pero las memorias no pararan
Coro:
No puedo dejar de pensar en ti
No puedo dejar de pensar en ti
No puedo elevarme, no puedo sobrepasar esto
No puedo dejar de pensar en ti
Verso 2:
Como un veneno cazandome
Empepandome, mi vision esta borrosa
La neblina no pondrá en paz mi mente
He e stado durmiendo mas tarde, he estado respirando mas fuerte
He estado escarvando mas profundo pero las memorias no pararan
Coro:
No puedo dejar de pensar en ti
No puedo dejar de pensar en ti
No puedo elevarme, no puedo sobrepasar esto
No puedo dejar de pensar en ti
Puente:
Te quiero todo
Lo digo antes de que se me acabe el tiempo
Te quiero todo
Lo digo antes de que sea demasiado tarde
Te quiero todo
Digo lo que siento ahora
Te quiero todo
Cuando esta todo loco
Coro:
No puedo dejar de pensar en ti
No puedo dejar de pensar en ti
No puedo elevarme, no puedo sobrepasar esto
No puedo dejar de pensar en ti