The Hive
Howdy folks'.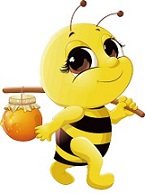 I think
@penderis
was bored last night. He kept pulling at my strings for amusement. Touching on all the topics, that will egg me on like scrambled on toast. It was a conversation that expanded my views. Opened up new possible avenues we can utilise. Similar to the Ramble server, I often hang around after the show in Buddy Up server. Penderis or Calumam I quite often snag for a bit of voice chat after the show. Various outlooks and a bit of brain storming happens at times. I get the ego boost of feeling I helped someone with something, just by talking. To me the after chats in these shows offer as much or more than the show itself.
One of the things that came up in the conversation was an offer @Curie currently has going under the tag #curiecommunitybuilding and #randomwanderings. Offering Steem to communities which hold contest. While we have only held 2 contest so far and a requirement is they have being run regular. I figured to try charm some of the SBI from the Curie Community if we can. Crossing my toes cause I need my fingers to type.

Dear Curie Community.
The Hive community would like to take advantage of the offer you have for contests awarded to communities. Our community is primarily focused on growth while we begin, eventually to invest in physical world projects.
What is your community / contest and what is its purpose here on Steem?

Our contest, Is still in development. We are working toward concentrating on word games. We have only held three contest so far over two posts.
We would like to hold a contest on a regular basis. Our contest designs offer only one winner, to overcome this barrier with a contest. The logical thing to do seemed to be to increase the contests available. Hosting a multiple contest in one post per week is what we would like to accomplish.
Word search, Jumble words and the double puzzle are contests we have played with and gained good feedback from.
Word Search / Word Sleuth / Word finder
Jumble words / Letter tiles / jig-saw words
Double puzzle
Number blocks
Cryptograms
Mazes
These are the game we would like to host once per week on a regular schedule. Running 5 or 6 contest on a regular basis with each holding a reward of its own. Entries one be limited to one correct contest entry per person.
How much support are you seeking per month for the two-month period?

Total cost 5-6 Steem per week. 24.5 Steen per month maximum.
How will this support be used?

All support given will go toward rewards for contests held. Contest reward would be given in the form one of the recurring vote shares that are available. This enables future growth of both the contest participant and our community. Over time this grants us more freedom and self sustainability.
Approximately how many users participate in your community or contest?

Currently we have had 3 and 6 entries to our contests.
How will supporting your community or contest help grow the Steem community?

It will grow our community power slightly. This will be a compound return for our community. Our growth will enable us to expand on where we share our votes. Currently three times a week we visit other communities and share our votes with posts that get promoted.
What is your Discord name and number? (Optional - This may also be sent privately to @randomwanderings#9929 on Discord.)

@TheHive#4070 Discord, https://discord.gg/SQ3zSsp

The Hive community is still small and growing gradually in both supporting members and Stem Power. Our long term goals are to finance industry which can reduce the costs of living and reliance on finance for the basics of life.
We have big ambitions from small beginnings. We believe in bringing people together working toward a common foundation that can provide a solid base we can build many things from. We are at the beginning of this project and over a 4 month period have increased our asset holding by 33%.
Thank you for the opportunity
You are welcome to join our Discord Server at
https://discord.gg/SQ3zSsp

Some other groups I invite you to take a look at are:
The @IFC Discord group: https://discord.gg/uSGDtKR
The @cryptoempire Discord Server: https://discord.gg/9JhyHXg
The @asapers Discord Server: https://discord.gg/2gJD7PW
The @buddyup Discord Server: https://discord.gg/3d5H3K8
The @steemitramble Discord Server: https://discord.gg/QJzP2zm
The Hive witness vote has been given to
@danielsaori @yehey @pharesim @yabapmatt @steemcommunity @enginewitty @jackmiller
All these witness have come at the recommendation of
Jan23com to the The Hive.
They do not reflect the opinions of individual members of the group or the group as a whole.
All the Hive Logo's and Banners graphics are provided exclusively
by
@Charisma777