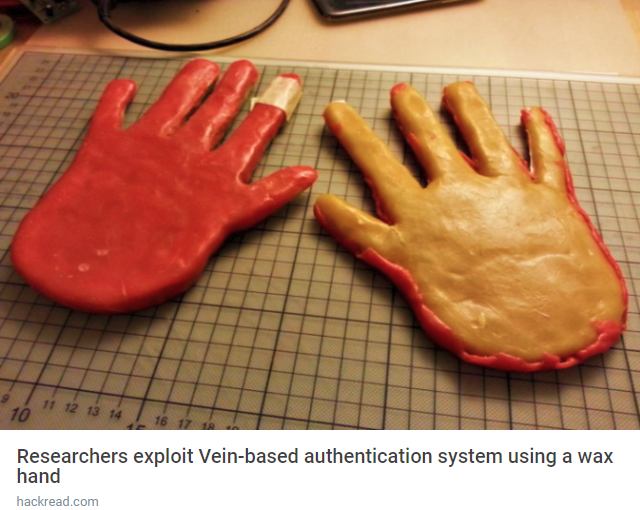 https://www.hackread.com/vein-based-authentication-exploited-with-wax-hand/
Researchers recreate a wax hand to fool biometrics.  This is the latest, albeit a little creepy, effort to undermine biometric authentication.  Add this to previous fingerprint, facial, and iris hacks of various quality.  With AI systems well down the road to recreate face video and voices, we will see more challenges to developing hardened authentication systems that are still relatively friction-free for users.   
I still believe biometrics are much better than passwords or PIN's, but they will always have significant weaknesses that technology is getting better at exploiting.  In the end, biometrics only has a limited lifespan of usefulness.  
Enjoy using the convenience of biometrics while we can.