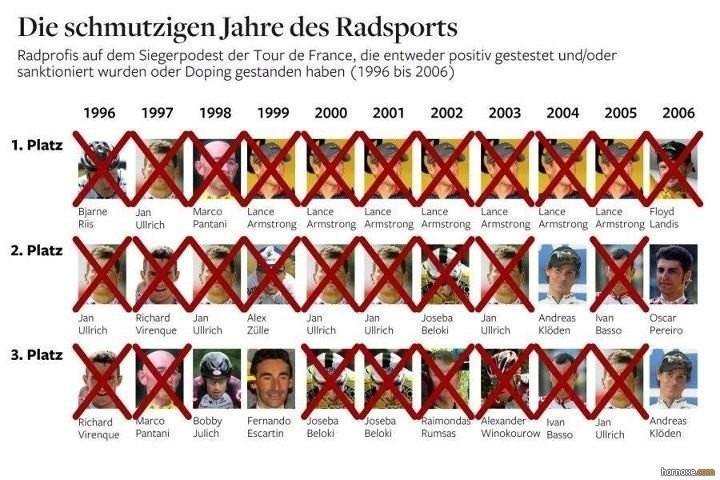 source
This gives us some idea how bad it really is and I think the organisers know how gad it is. If the real truth came out there would be no Tour left as sponsors would abandon their teams.
When we go back to the start of the Tour de France and look at how many winners have been stripped of the title it is showing us that it is more recent times that the problem has arisen.
This is the 107 th race this year as some years were lost during the World Wars. We know that the first racer was stripped of his title in 1996 and that was Bjarne Riis a Danish rider who admitted to using drugs in 2007.
Jam Ulrich who came clean in 2013 admitted he had been blood doping throughout his career. He won the race in 1997 and that means that year is tainted as well. All the victories by Lance Armstrong we know were all achieved with extra help which accounts for 7 more years.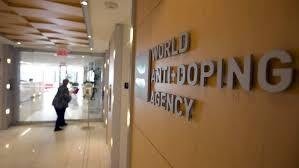 source
Flloyd Landis was stripped of the title in 2006 and Oscar Perreiro was handed the title. Alberto Contador won it in 2007 and 2009 and was later banned for 2 years for use of steroids. He blamed food that he had eaten for contaminating his blood samples. I honestly don't believe it and I would rack up another 2 years if we are openly honest with what is becoming an obvious pattern.
In 2010 Andy Schlek was awarded the title as Contador was stripped that year after the above blood sample was tested positive. Andy's brother was banned for 1 year after apparently swallowing a tablet that also was a banned substance.
That is in theory 12 of the last 22 races that we know about. If you watched the documentary Icarus you will understand how big a problem this is. Modern science cannot detect who is cheating at the moment and the cheaters are ahead of the game.
In 1976 a reliable test was developed to catch athletes who used steroids and you are telling me that no one in the tour during that time period used steroids and the first one was caught 20 years later. I think the organisers have known for a long time and have just kept it quiet.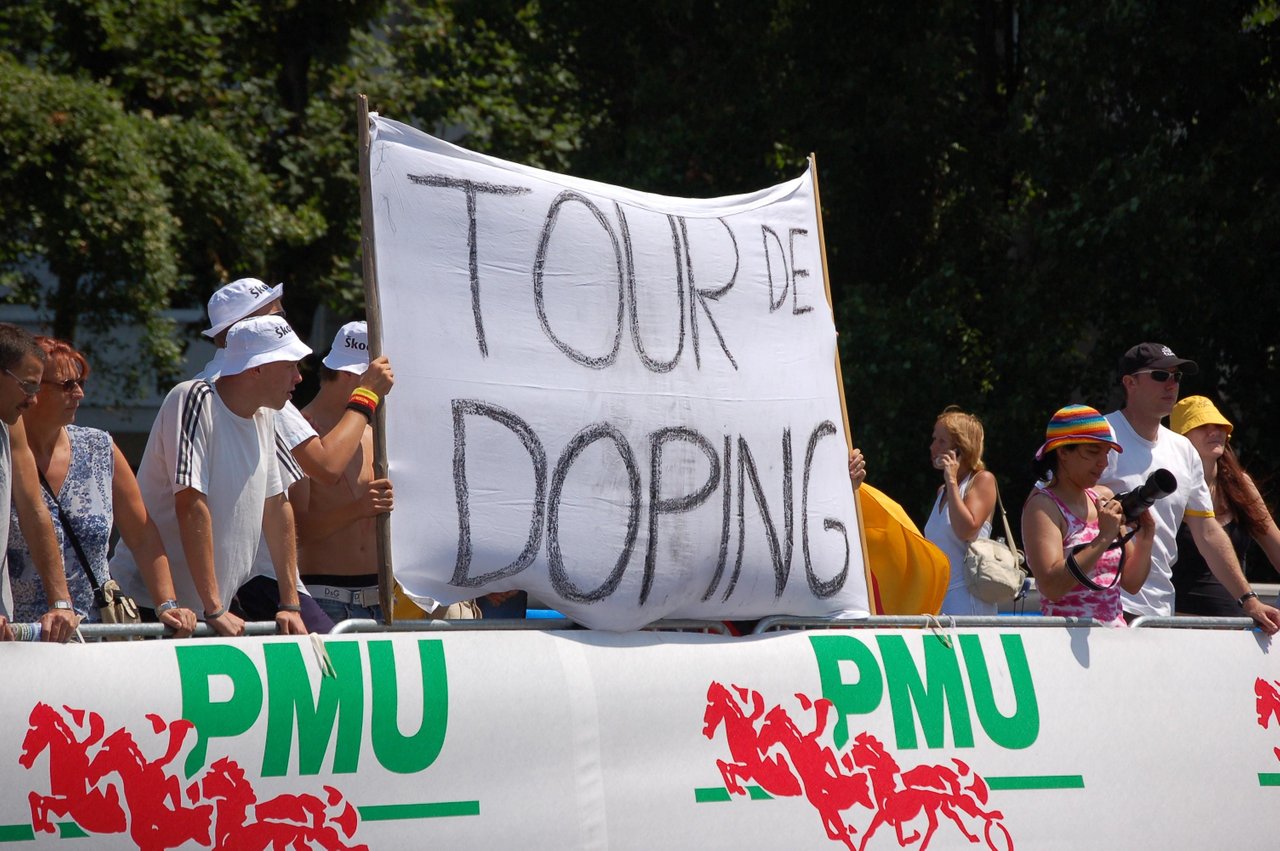 source
When watching Icarus it was blatantly obvious that when the officials of the Olympic Committee knew they couldn't catch the cheats anymore they weren't shocked. I don't know what the answer is and maybe just give up and let the cheating happen openly. People don't like to hear the truth and why one cyclist is stronger than the other it will always raise question marks. I would be surprised if there is anyone clean riding today and they are all doing something that they shouldn't.
I enjoy watching the race and it doesn't bother me as maybe they are all on a level playing field as I believe they are all cheating. I honestly do believe this and the organisers can't afford for something like that to get out. If you haven't watched Icarus yet I suggest you do as you will look at all sports differently.