My wonderful partners and I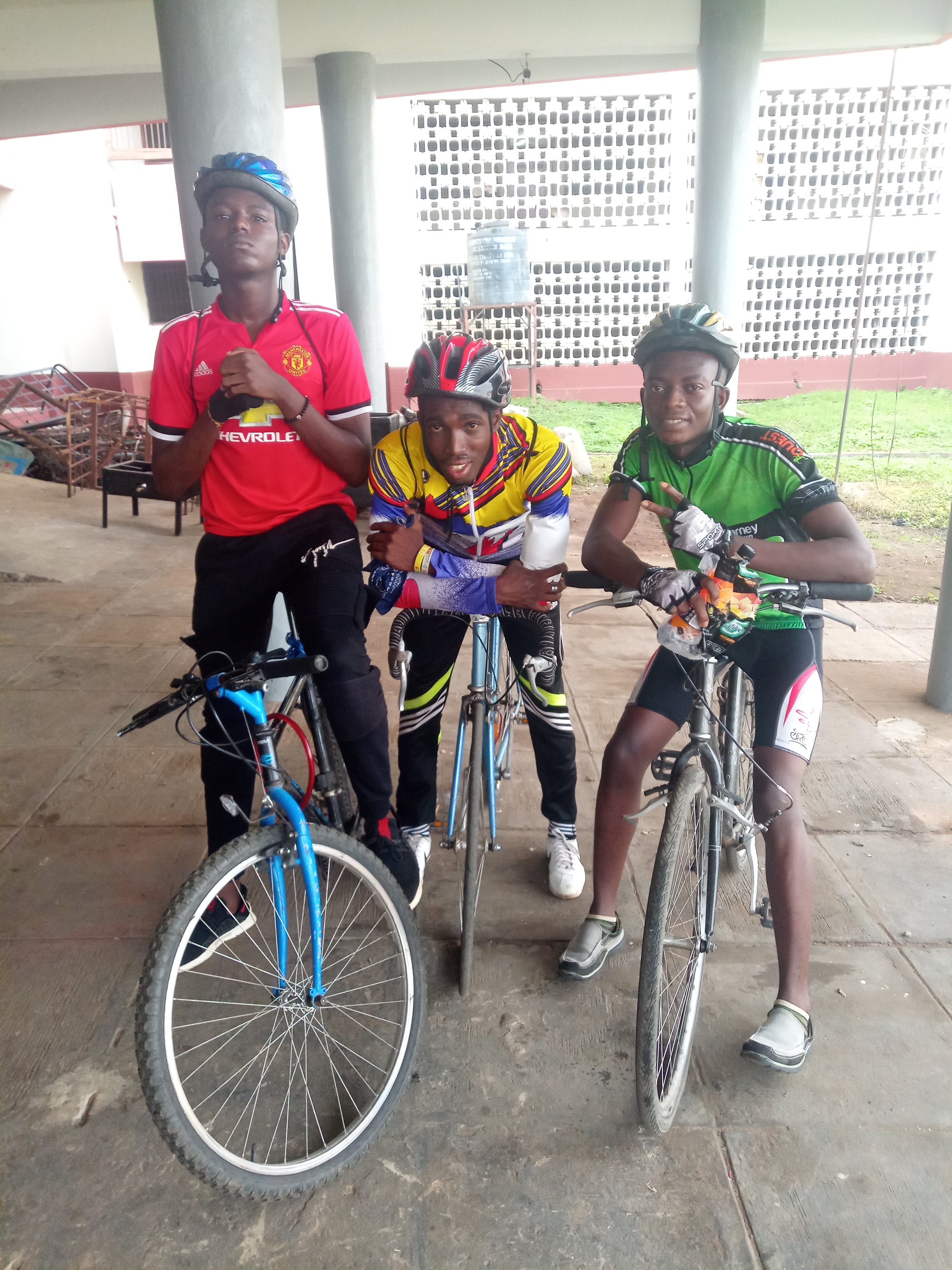 There's a lot attached to cycling than some people think. The fun, the benefits to man's health and so on.
My parents don't see a future in cycling, so they wouldn't support me once it is about cycling.
But this is my passion, and one way or the other God will make way for me.