---
It's All Kicking Off In November
---
The recent announcement of the dates and location for #Steemfest4 have left me in a bit of a quandry.
The trip to Thailand takes a minimum of 20 hours from here so it's not something you can just fit in but, rather has to be well planned. If I'm flying that far then I want to make more of a holiday and a longer stay of it.
However, that's going to be a bit tricky since we've already got tickets for the 6 day event in Ghent which takes place the weekend after #steemfest4.
It is a special birthday present for John as he hit his 60th a couple of weeks ago! 😱 Consequently, it's not something we can change our minds about and reschedule as other relatives are booking travel and accommodation for us.
As if that wasn't enough, a couple of weekends later and we have a big family get together for John's mum's 90th birthday so it's all a bit tricky to fit in, especially for John who has limited holidays he can take.
I'm not sure if we'll manage Steemfest as a result but either way let's get back to to the original topic . . .
I love road cycling but, as a spectator, it can be a bit of a non-event in that the cyclists are there one second and gone the next. Much better to watch it on the tele, most of the time or live at the velodrome.
One of the things I love about track cycling is that there's plenty of time to enjoy the spectacle.
One of the most colourful and exciting spectacles on the calendar is that of the 6 day event which is held in multiple European venues, and for party atmosphere is in a league of it's own.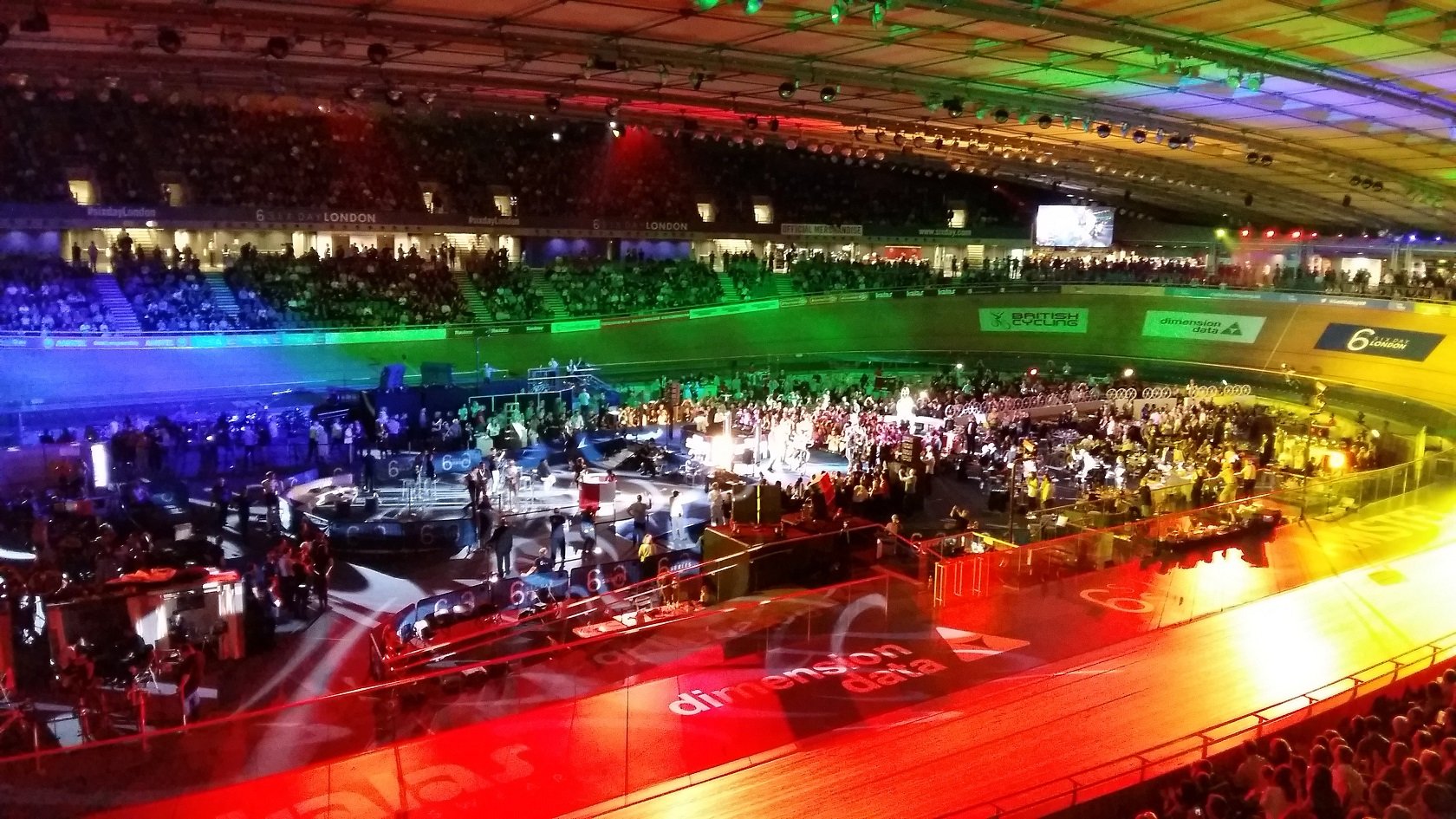 These pictures are of the London Velodrome in between races.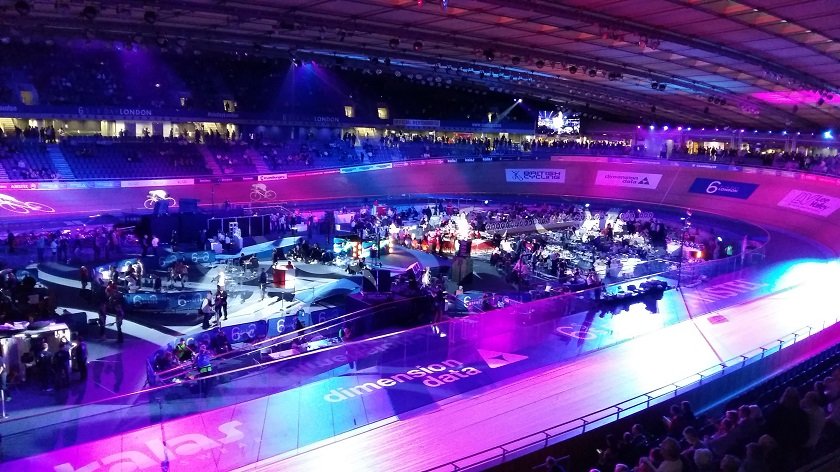 Far less formal than a regular international competition the Velodrome gets turned into a big party space with a music stage and lots of changing coloured lights. As the official blurb says it combines "the very best in track cycling with an incredible party atmosphere".
The competitors get up close and personal to the spectators and a lot of shenanigans occur which you'd never see in the more serious competitions. It's still very competitive but it's also huge fun.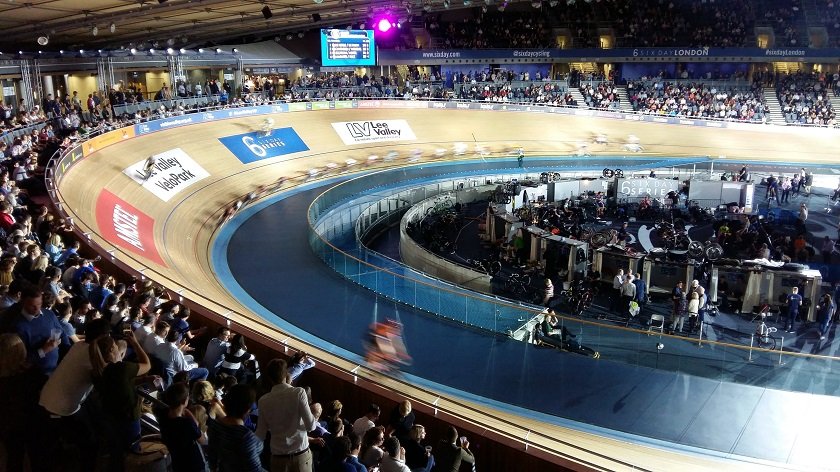 And here's a pic of an actual race without the colourful lighting.
Always well worth attending and the one in Ghent, which is the final one of the series, is said to be particularly spectacular. Come November we will be finding out just how true that is. 😁
~ ~ ~ ~ ~ ~