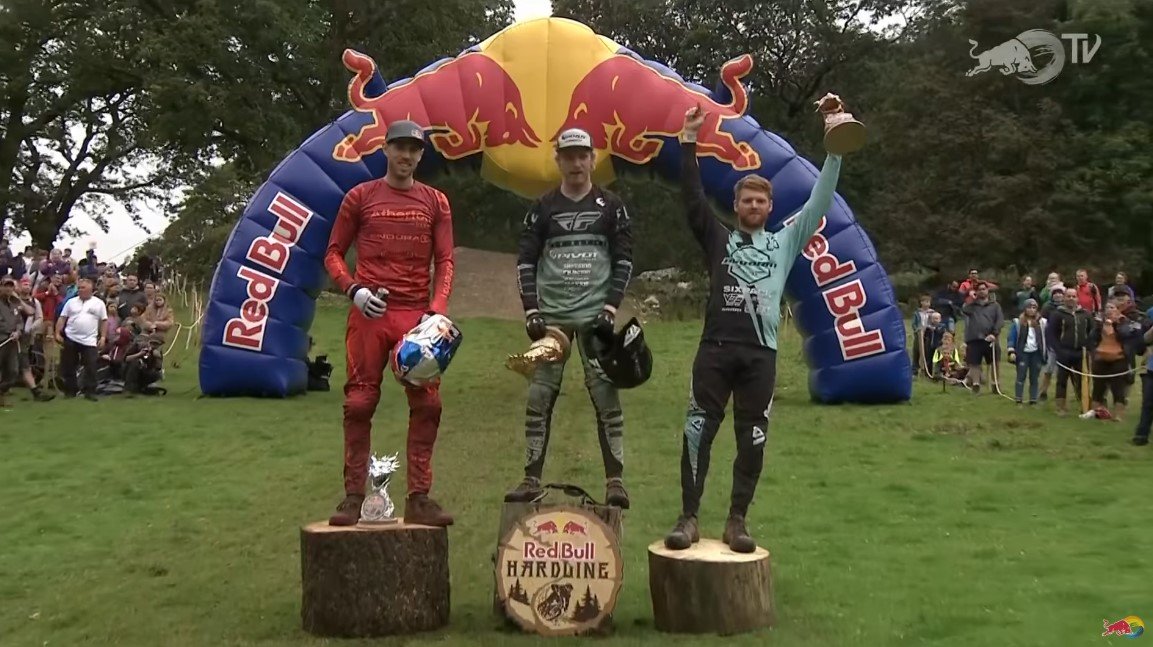 On 14 September weather condition were perfect so we saw lots of backflips on the big ramp. but on the second day was wet and misty. From 20 riders 14 get qualified for the second stage.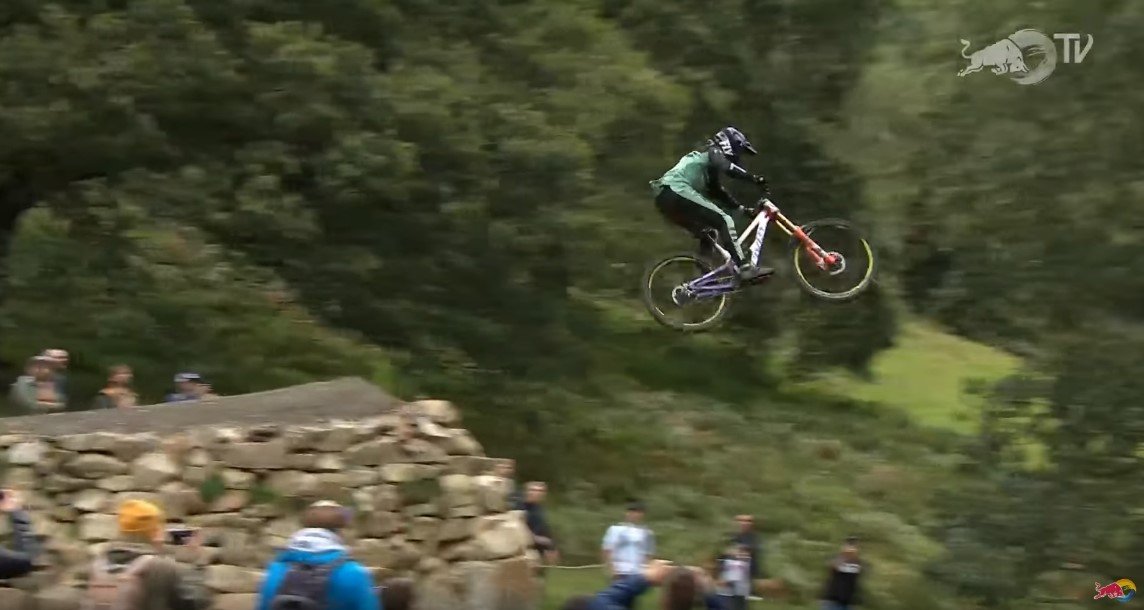 The fast one was Bernard Kerr who won Hardline for the second time. Second place was for last year champion Gee Atherton and the third one was Joe Smith who has finished with a flat tire. If this not happened, maybe he'll be the champion this year.
---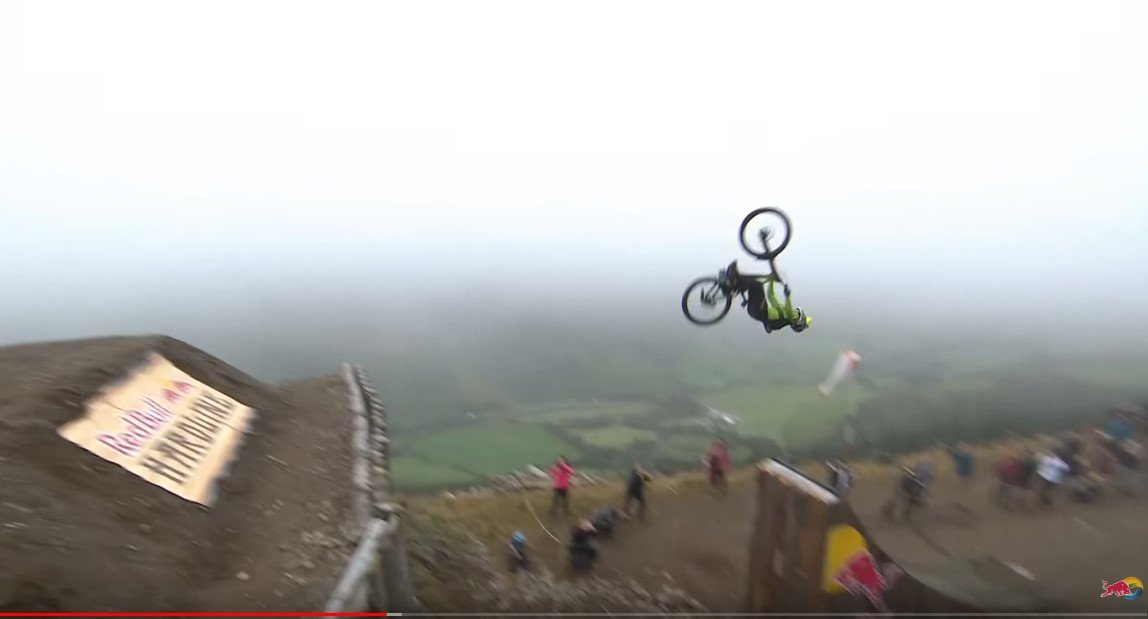 Gaetan Vige made a perfect backflip on the big ramp, but he finished on 9th place.
---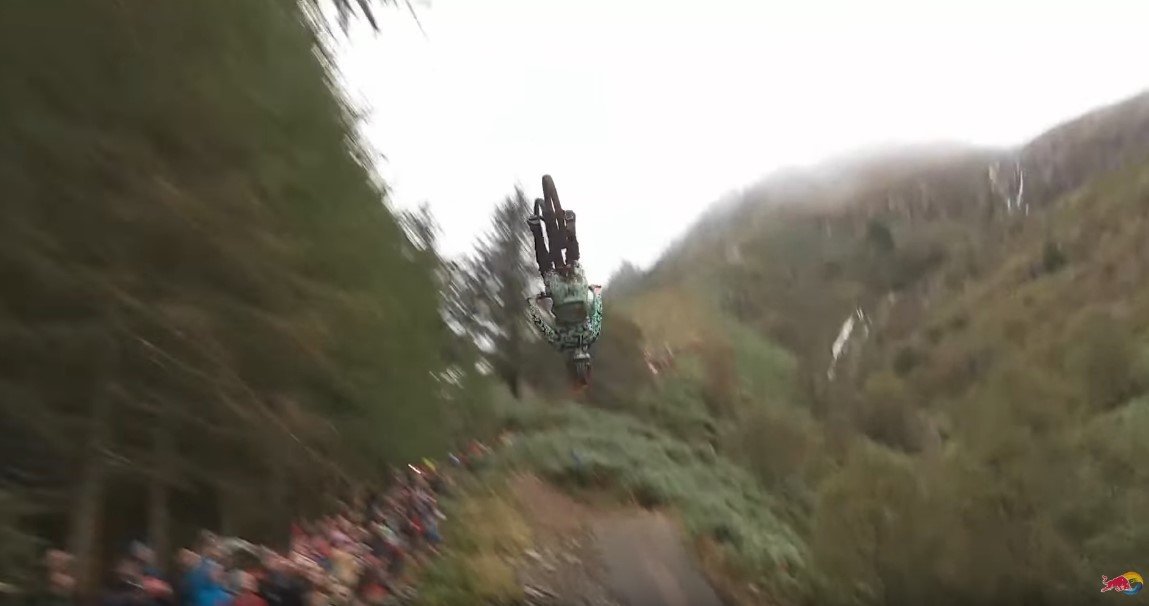 Kaos Seagrave gives his hart on the track. After successful backflip on the big ramp, his bike slipped on the rocks wich slows him down, also he has a problem with the chain, but that didn't make him give up. On the double ramps, he did backflip that no one before even try, but unfortunately he couldn't land and the bike was damaged a lot. Kaos finished in 14th place.
---
The final results for Redbull Hardline 2019
Bernard Kerr: 2:52.109
Gee Atherton: 2:55.338
Joe Smith: 2:57.886
Brage Vestavik: 2:59.828
Alexandre Fayolle: 3:00.509
Brendan Fairclough 3:01.336
Charlie Hatton 3:02.588
Laurie Greenland 3:04.248
Gaetan Vige 3:05.784
Matt Walker 3:10.252
Florent Payet 3:12.577
Harry Molloy 3:15.306
Kade Edwards 3:17.110
Kaos Seagrave 7:38.532
---
Qualifying REPLAY
---
Finals REPLAY
---
Evolution of The World's Gnarliest DH Race | Red Bull Hardline 2019