I just finished a 20.383km cycle that lasted about 1hh:11mm:46ss !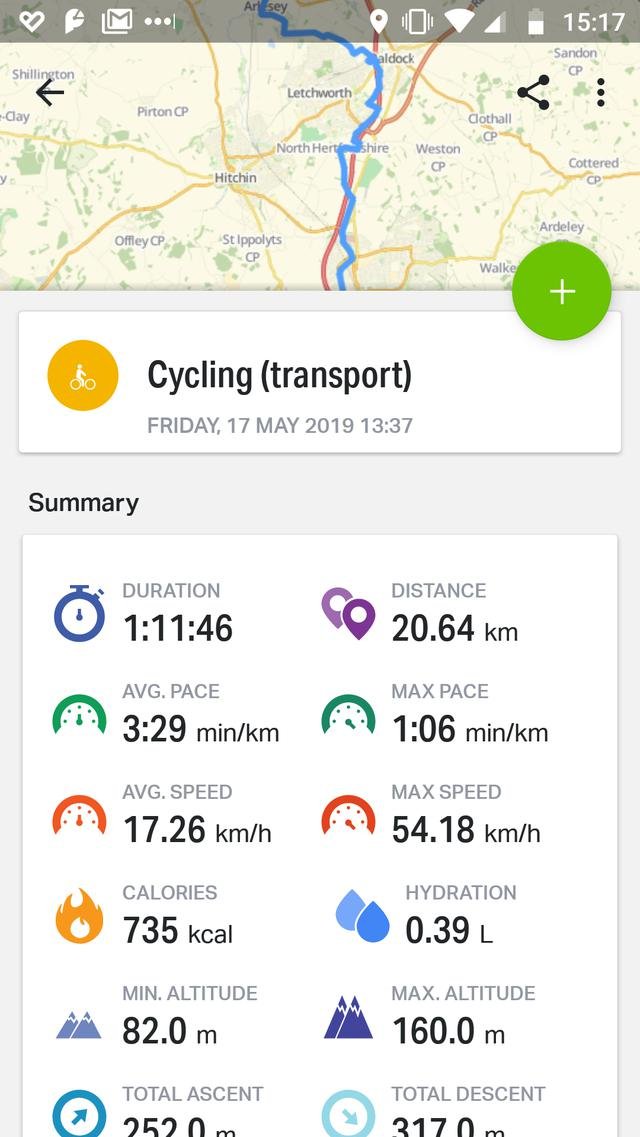 The weather has turned cooler since the lovely conditions I had for my
half marathon
at the weekend, although it was nice enough to sit outside for lunch in the week. Now that race is done I want to get back to more regular cycling. The cooler weather suits me as I can get pretty warm usually. It was still warm enough for shorts and t-shirt, but I do not have 'proper' cycling gear.
I look pretty much my regular route that joins the Greenway around Letchworth where I ran on Sunday. I diverted near the end to take a short cut to where the parkrun happens and then it was downhill all the way home. I feel I am not up to full strength on cycling, but I hope I can work those muscles over the next few months. I did not feel too bad after this, but I would like to improve the pace a little.
It amuses me that I started this ride at 13:37 (aka l33t/elite in geek talk).
Wildlife seen along the way included lots of rabbits (one dead), a black squirrel and a heron. I've noticed a lot of birdsong lately, which is an encouraging sign that nature is getting by, but I am sure we do not get as many birds in the garden as we used to.
Ride free!
Check out some detailed info at my EXHAUST page
Join me in testing out EXHAUST!