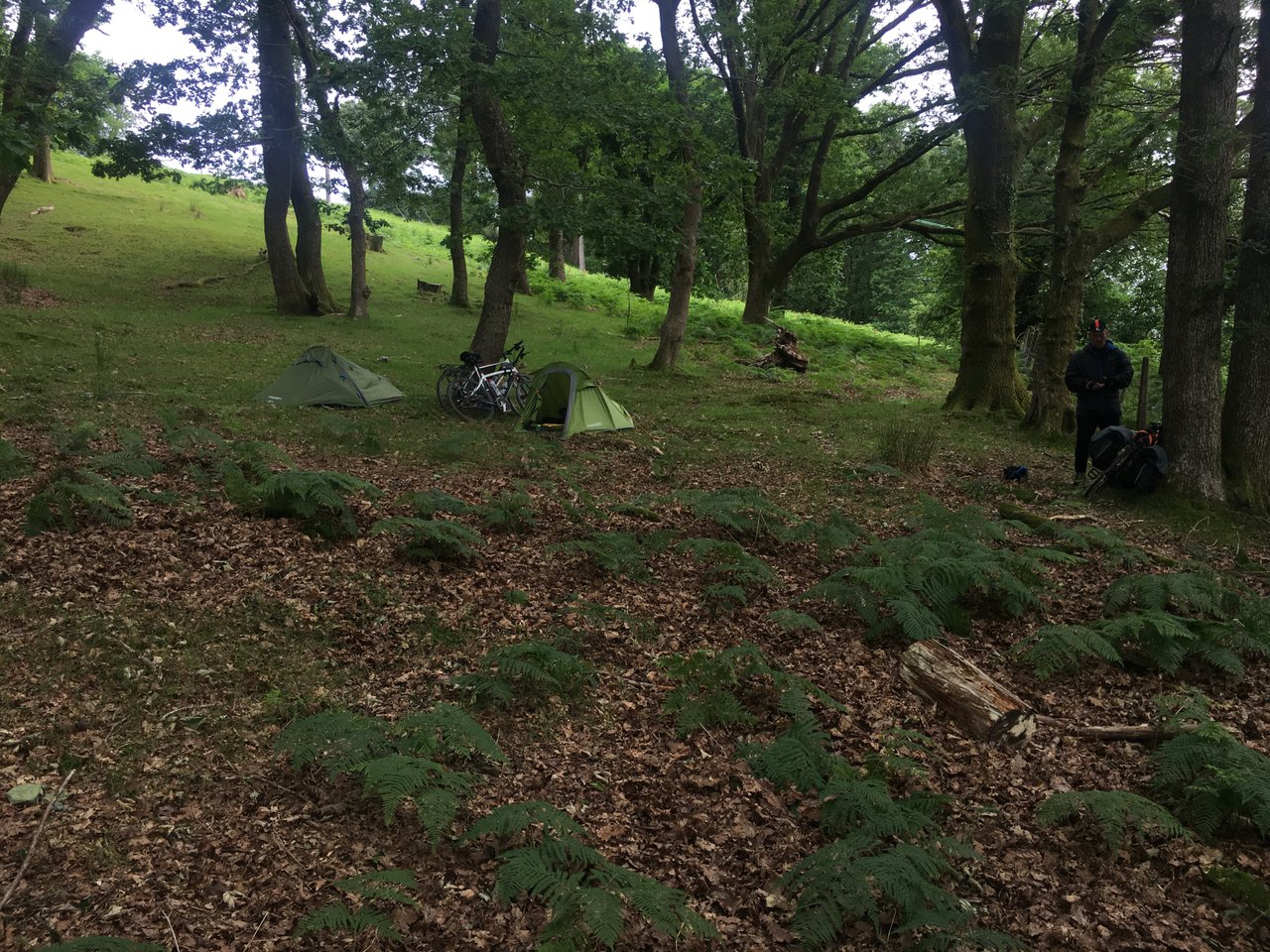 Another early get-up seen us with a head start on the day. Not that we needed it; we'd cycled an extra twenty miles than we should have yesterday and were now within a stones throw of the bright lights of Cardiff.
I'd slept quite well considering we'd pitched up in complete darkness again. With my head torch I'd managed to find a small plateau on a long grassy slope, under a scrawny oak tree in the bottom corner of a field. I kicked the windfall of small twigs and acorns away from my pitch and chained my bike around the trunk of the tree. Ziggy had pitched next to me on the plateau and Chris had set up his tarp a few feet away next to a fence.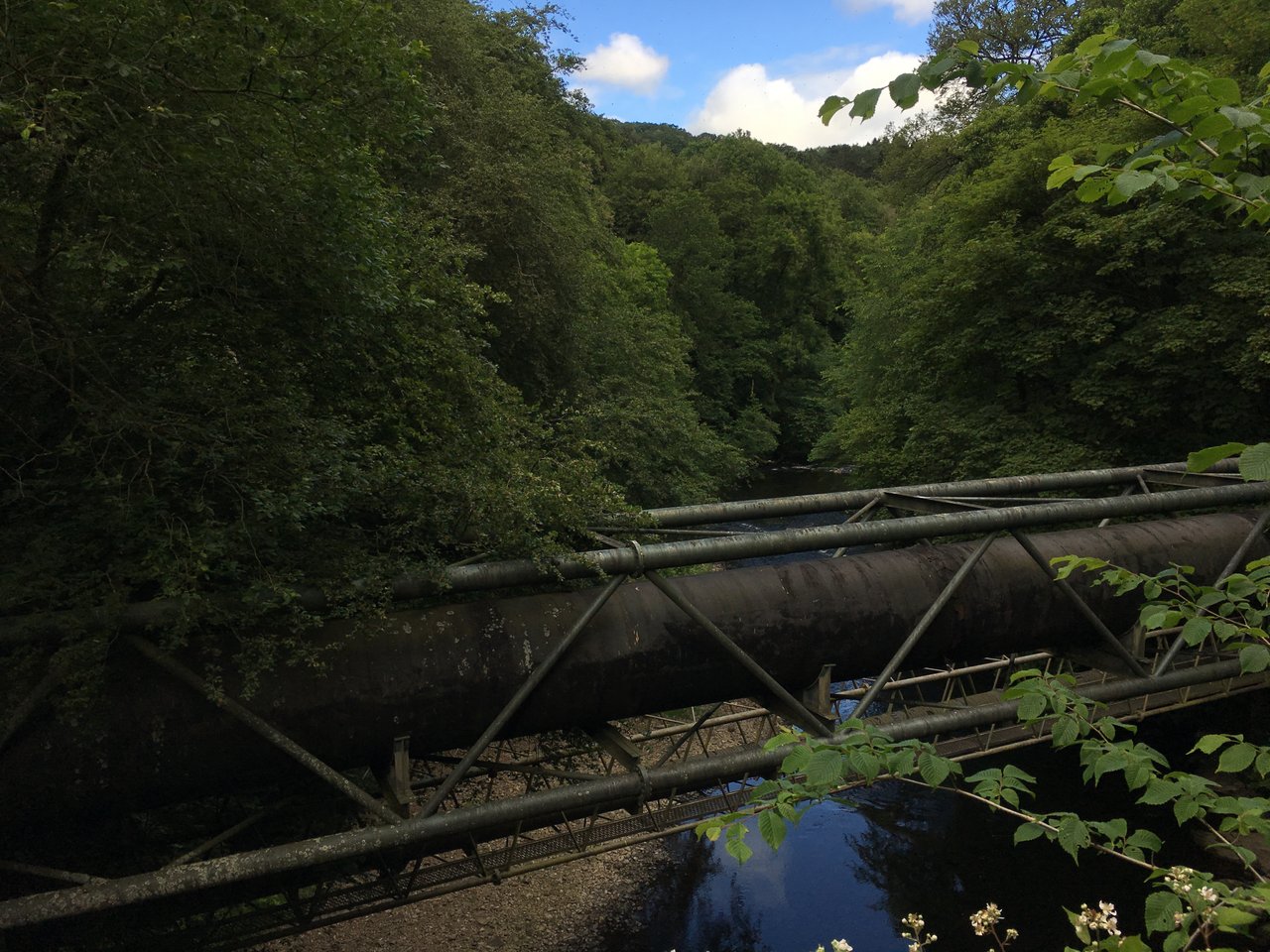 Today's plan was to follow the reasonably flat route of the 'Taff trail' which follows the River Taff into the city.
As we pedalled closer to the city, signs of civilisation were more frequent. The bridges that previously crossed sleepy and idyllic streams now ran parallel with huge pipelines exiting the city.
We followed the river down through Pontypridd to a place called Tongwynlais where we took a slight detour to see Castell Coch. The castle sat on top of a whopper of a hill overlooking Cardiff and the coast. We'd started the ride four days ago with a focus on conserving energy levels and now we were hunting out the hills to attack!
The climb was short but sharp and rewarded us with a German looking, modern castle and a vista of the concrete jungle below.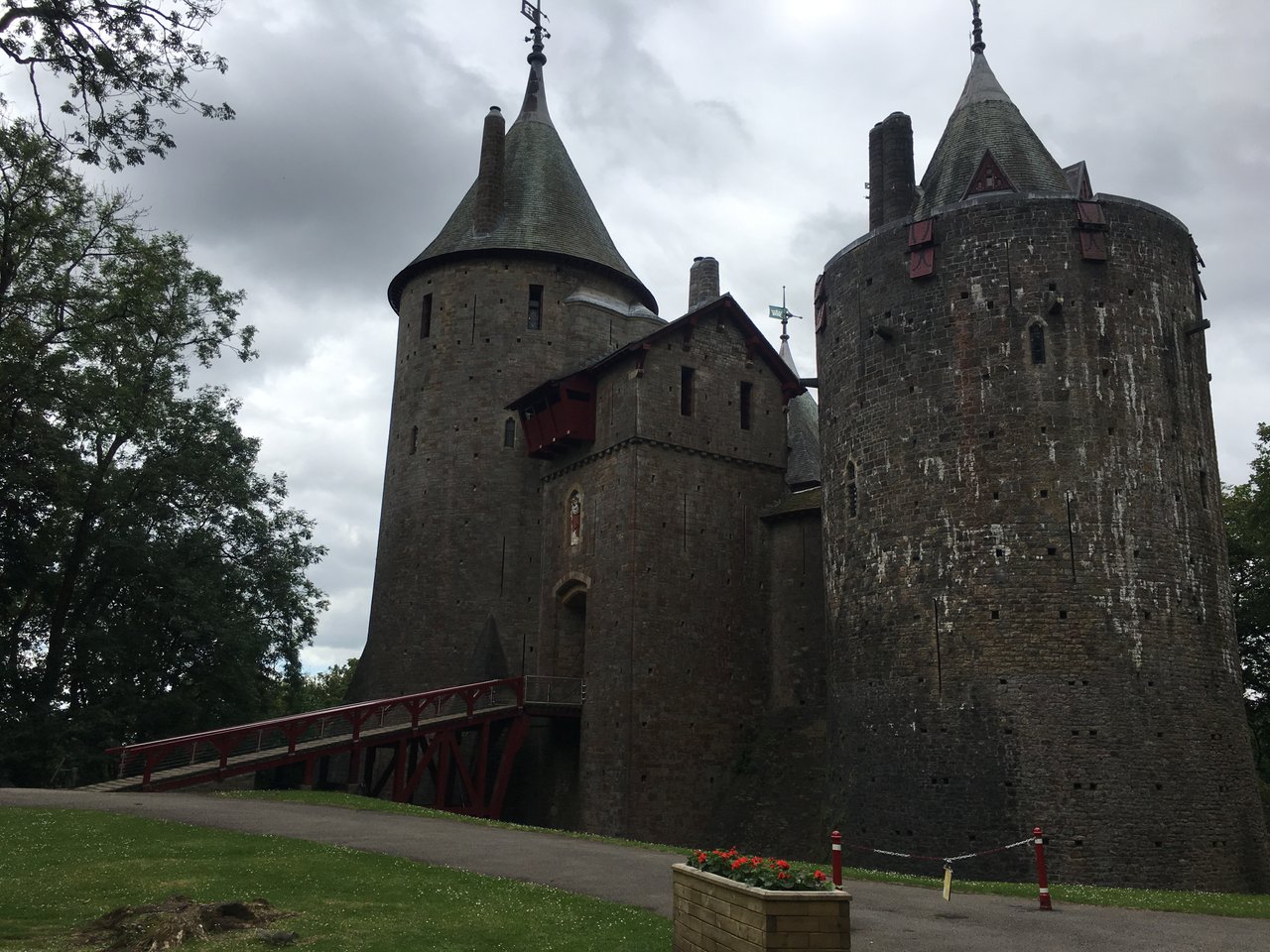 next to the castle was a forest trail for the bikes which took us back down to the river. This would be our last decent down of the ride and we just let gravity take control, enjoying the rapid gains in speed thanks to the weight of the panniers.
As we entered the hustle and bustle of the city, the route remained virtually traffic free. The bell came into use a fair few times as school trips, joggers and dog walkers enjoyed the summer in the parks we passed through.
Turning a corner, the Millennium stadium came into view on the waterfront. We followed a path around it an entered Cardiff bay, bringing the bikes to a stop outside the Welsh Assembly building for a celebratory photo!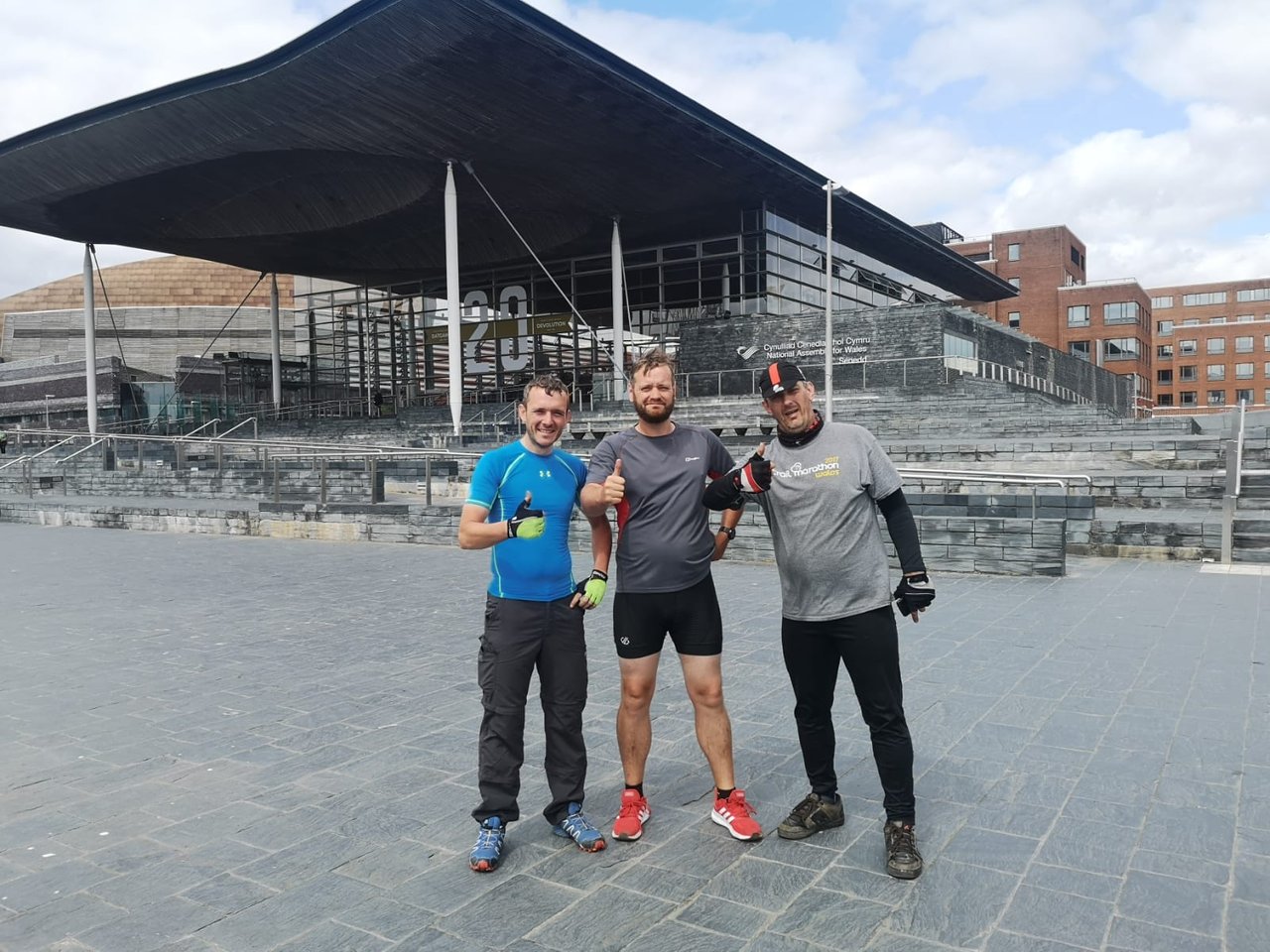 As I mentioned in a previous post, the atmosphere was a bit subdued as we ambled around the bay. Don't get me wrong, we weren't expecting anything more, it was more due to the fact that we'd finished the tough parts of the ride almost two days ago and it'd had been an easy final leg down to the finish line. I guess we'd started celebrating after leaving the Brecon Beacons and by the time we got to Cardiff we were just ready for food, a shower and a good sleep.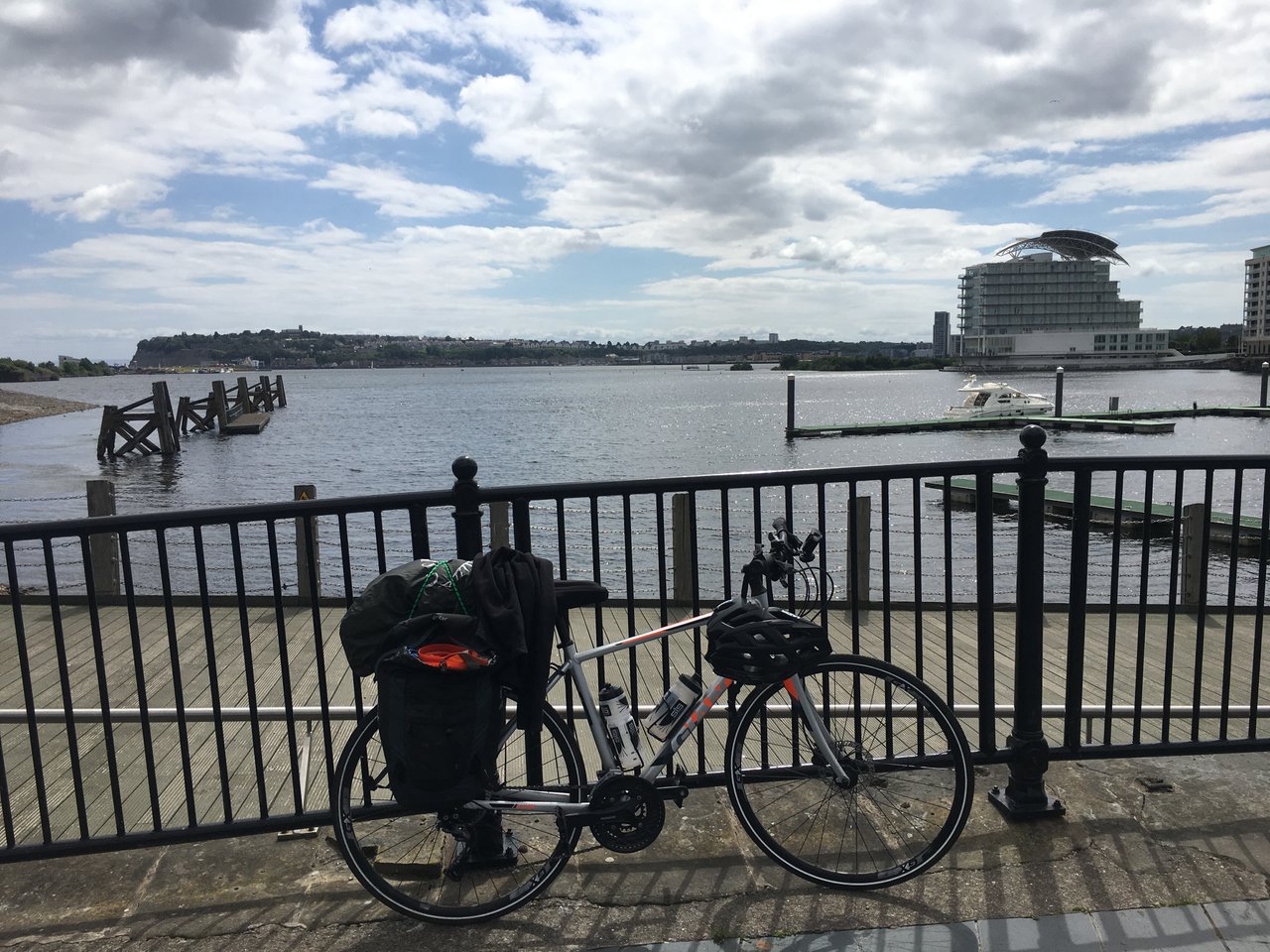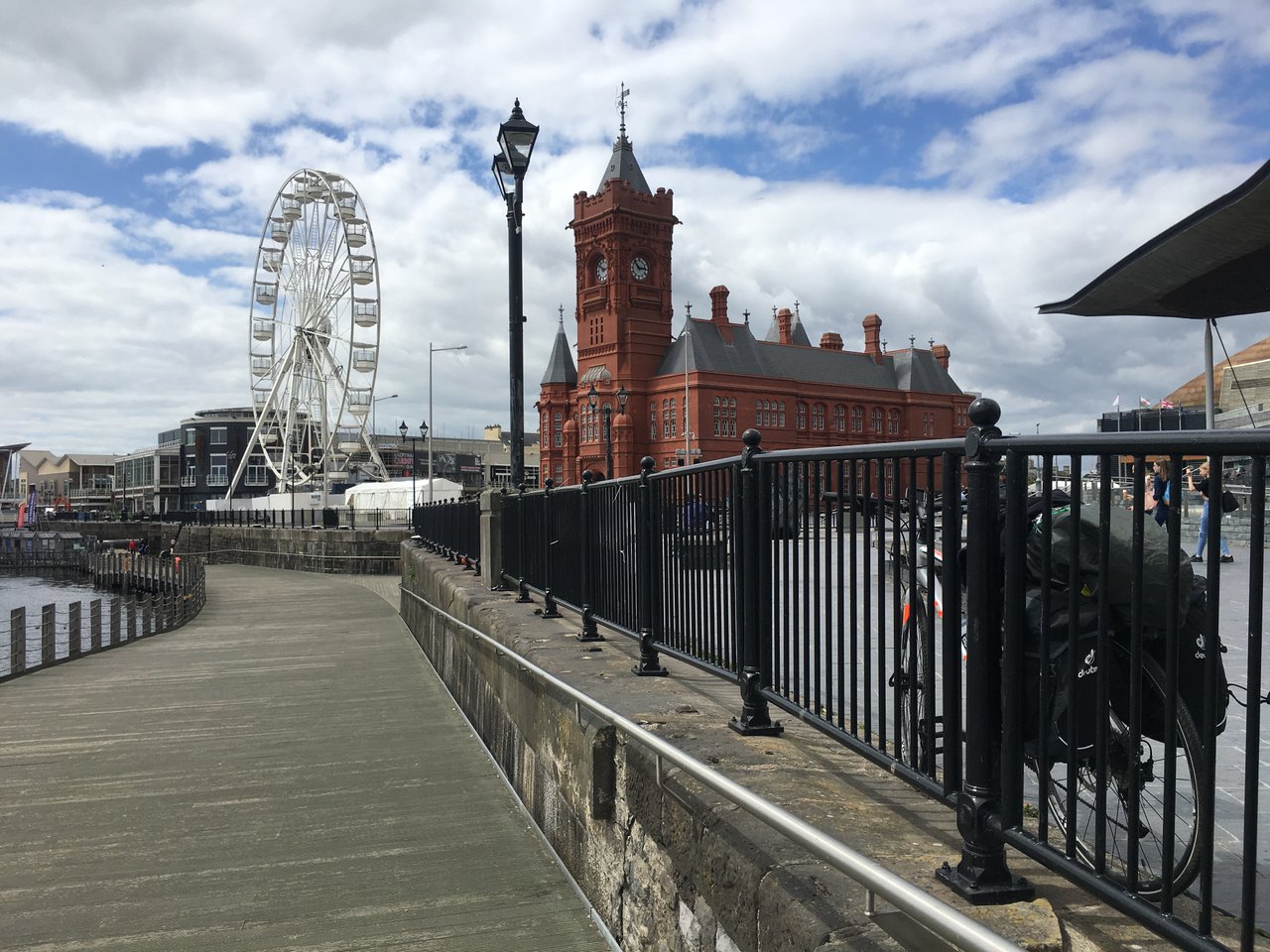 After demolishing a hearty plate of bangers and mash at a pub on the waterfront, we travelled back on ourselves to a park where we had spotted a campsite on the way in. The campsite was a godsend. £5 a man, hot showers, microwaves, laundry service and somewhere to charge our devices.
We pitched up next to a picnic bench and after a short dash to a nearby shop set up our kitchen for the night on top of the bench. A guy in a motor home had pulled up on the pitch next to us and he lived on Anglesey, not far from where we had set off from almost five days ago.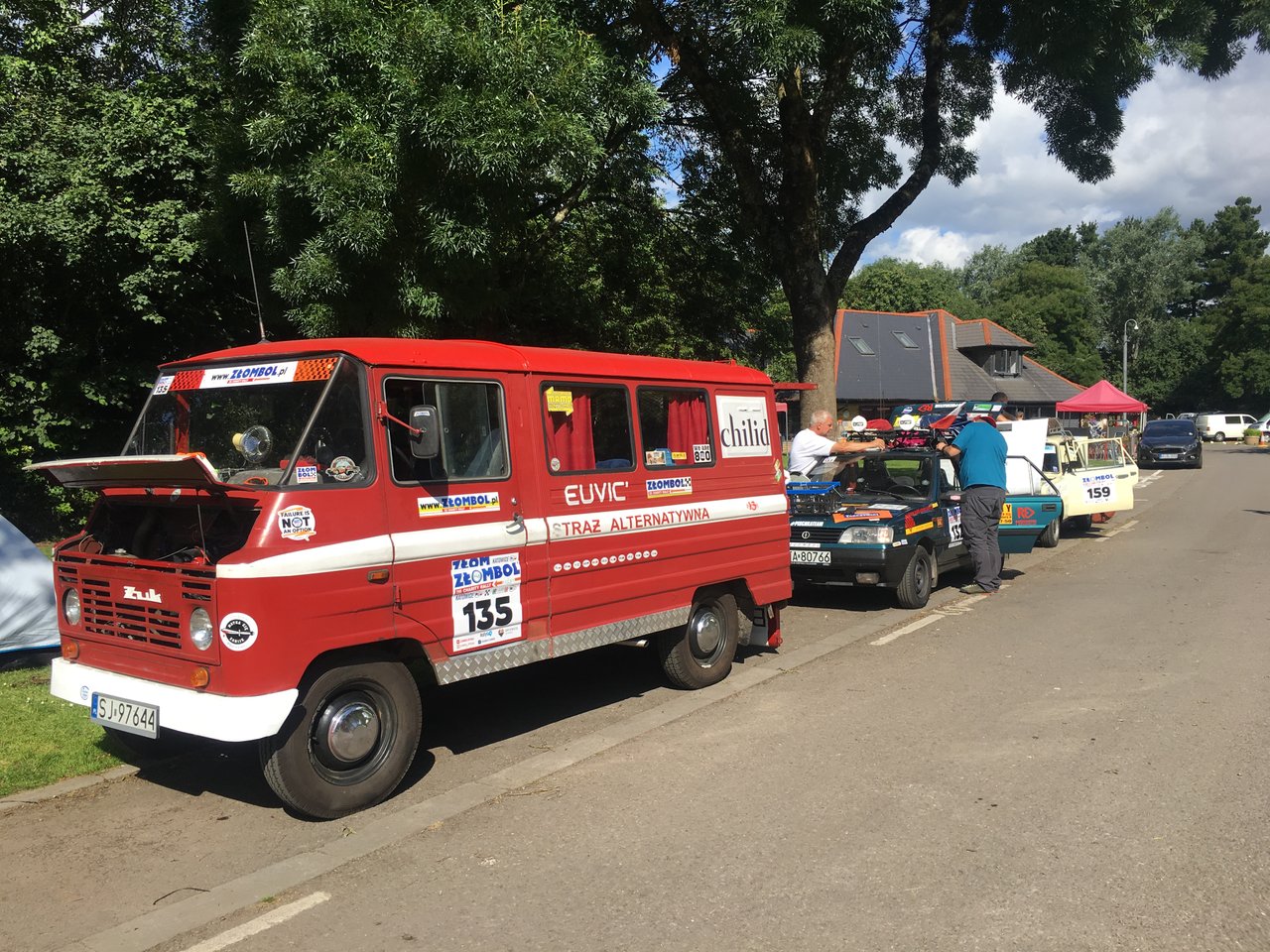 That night we drank some ciders and chatted to some Polish guys who were taking part in some kind of Gumball Rally, travelling from Poland to Ireland. We walked up and down admiring the convoy of Soviet looking cars and vans.
In Builth Wells a few days ago we had anticipated finishing our ride almost two days early and changed the train times and dates accordingly. Unfortunately we were unable to get all three bikes on the same train for the journey home so I opted to stay behind and wait for next train alone. So, the next day after waving goodbye to Chris and Ziggy at the platform I had a couple of hours to reflect on the last four and a half days, grab some food and get some shots of the bike outside the station.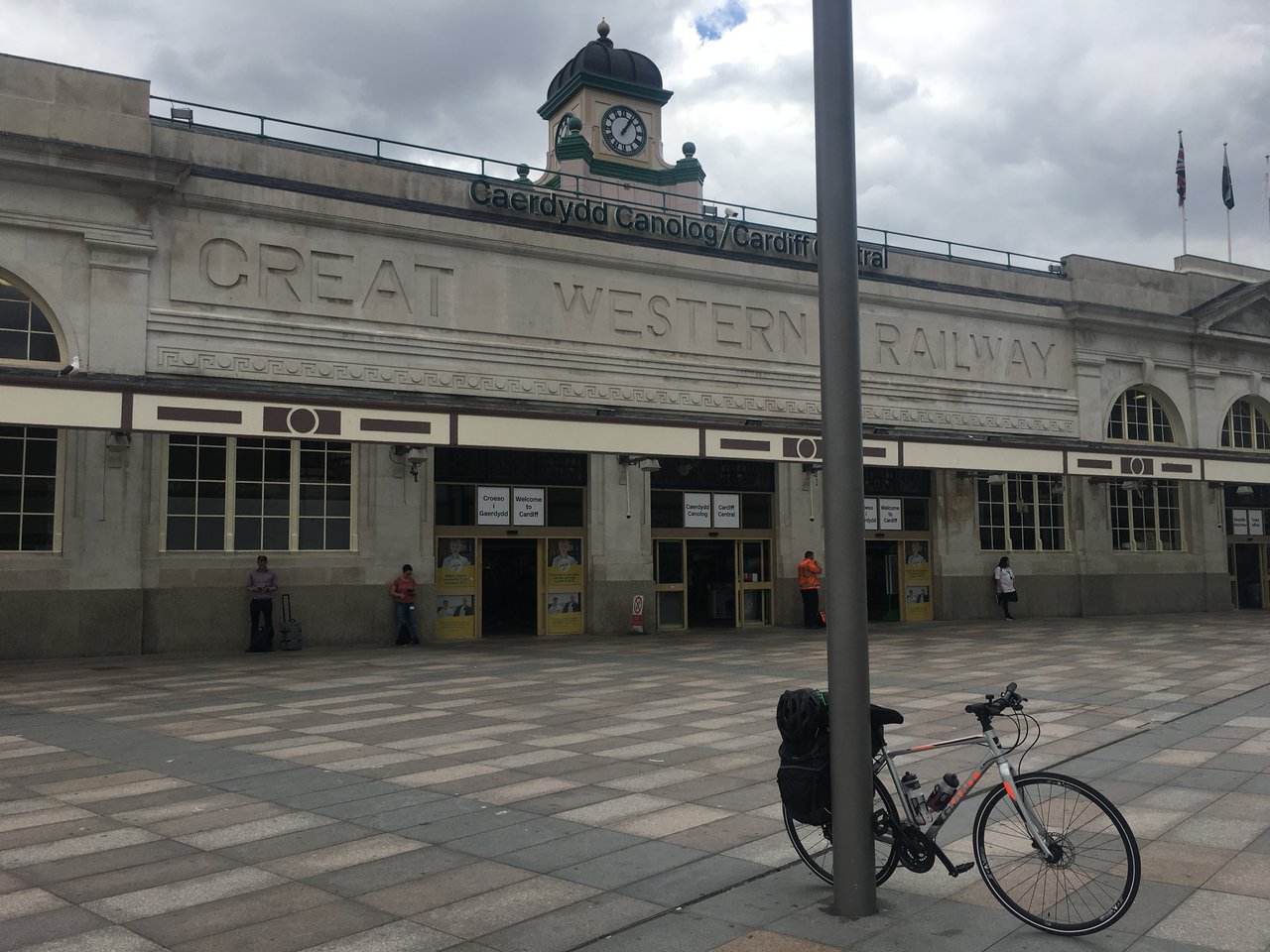 18,000ft of ascents, 4 1/2 days, 291 miles, 2 national parks, 8 counties, 17 rivers, 5 camps, 2 punctures, hundreds of swear words, thousands of insects and not a single drop of rain later we had completed our challenge.
Thank you to everyone who has supported us and donated to the charity. I raised an astonishing £1400 for the Nightingale House Hospice who treat local patients from Flintshire, Denbighshire and Wrexham in North Wales. They run entirely on donations and this money will go a long way to helping people like my Dad who require end of life care.