We did a series of cartoon pictures for Dutch truck manafacturer DAF. We have shown different models from the company's history and put them in a fitting setting.
All the photo's in this series are compositions based on photo's from the DAF archives and historical photo's and/or pixabay photo's.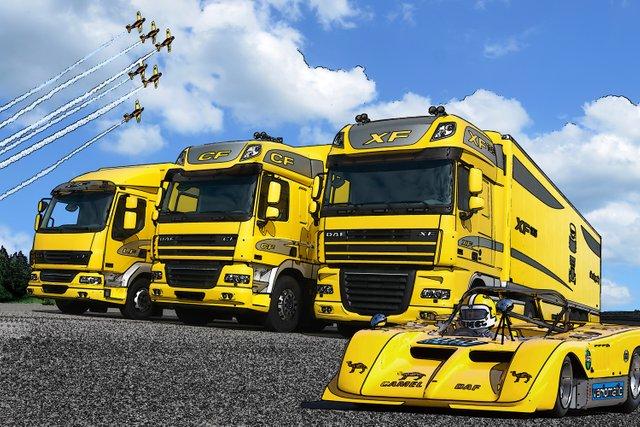 What i try to do is to create a cartoon feel from photo's by editing it with a combination of photo editors and playing with light/depth and colours..
I am interested in crypto related pics, industrial photographs, trains, planes & automobiles, nature & fine machinery, but today I am sticking to my DAF pics only.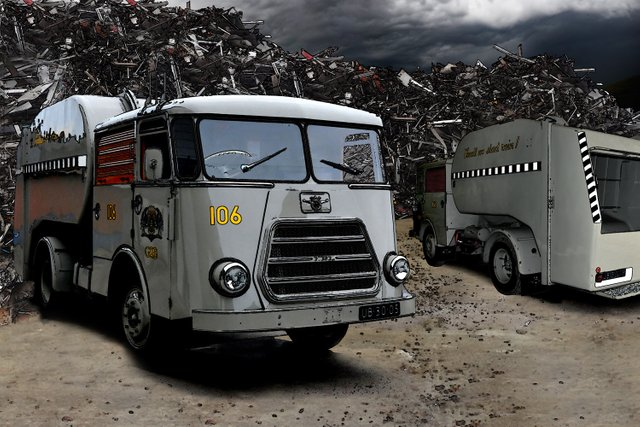 I just felt like sharing some more cartoon pics i made in the past.
There is no obvious order here.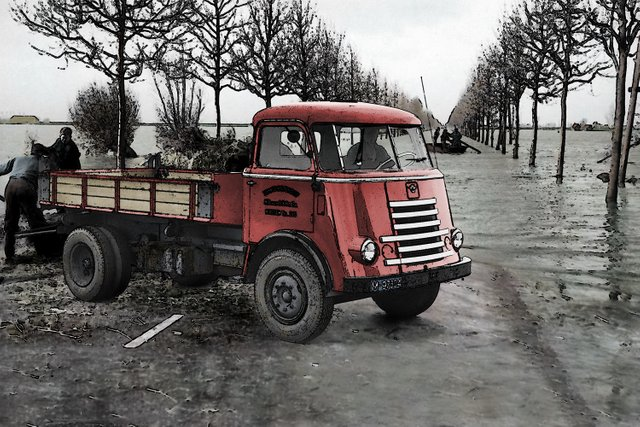 And they made some cars 2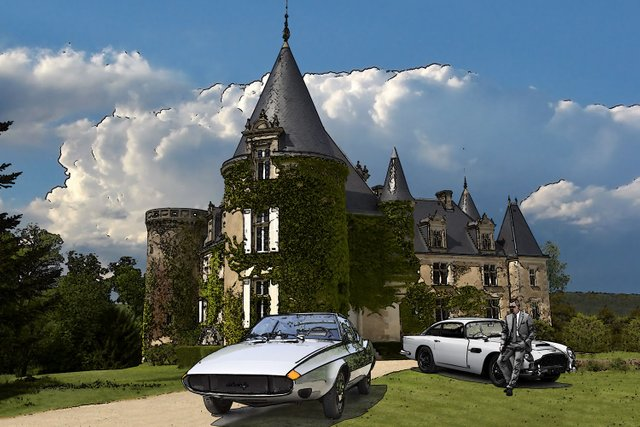 Good comments are at risk of being upvoted.
All photo's i use are either my own orare photo's from pixabay labeled free for re-use.