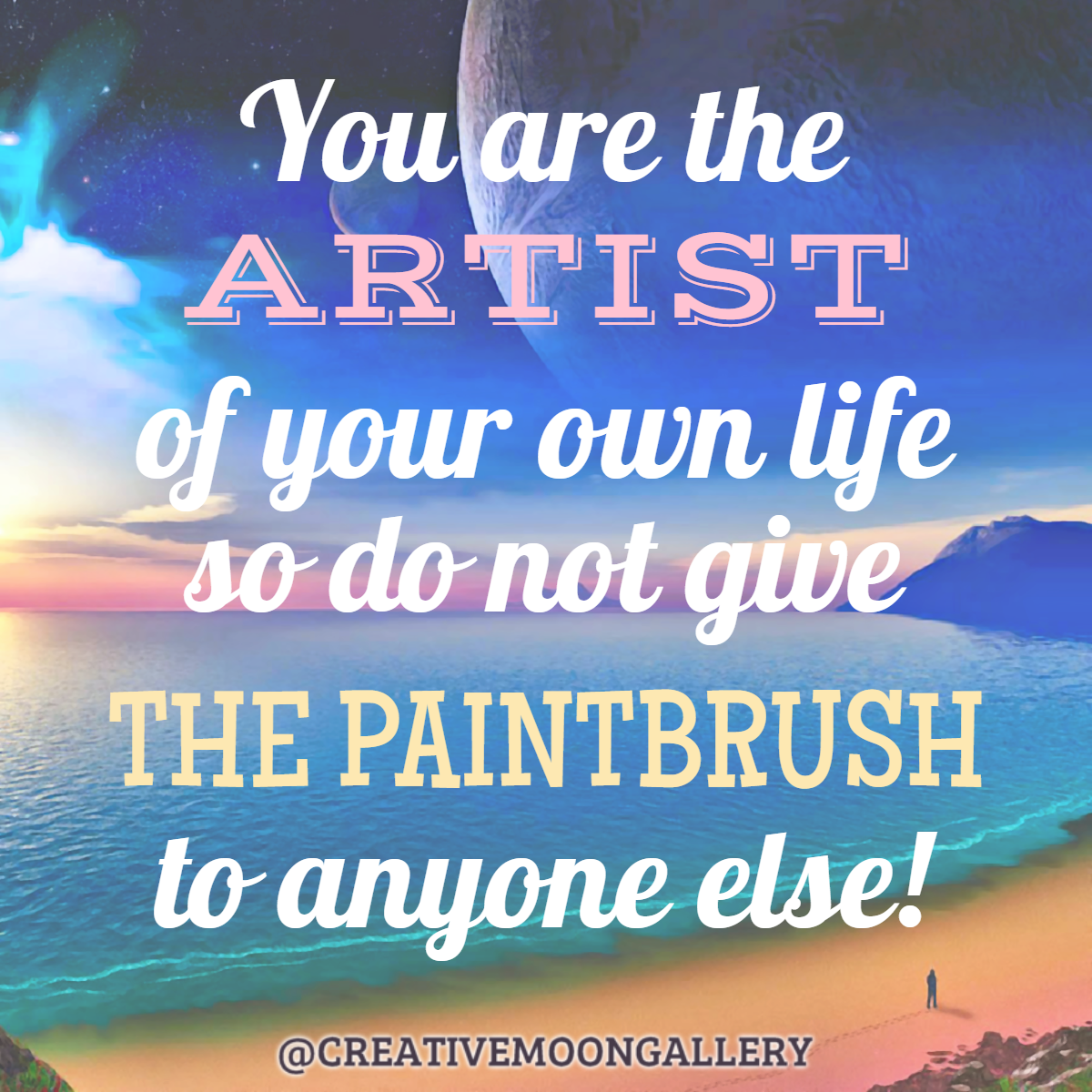 You are the artist of your own life so do not give the paintbrush to anyone else!
The possibilities are endless when we begin to think of our lives as blank canvases. Everyone has the soul of an artist and holds the limitless power to create any reality they envision. You are always open to refusing to give anyone else the ability to make changes you do not like to the picture of your life! This will end up being one of the best decisions you can make for yourself.
Today...running way behind with getting this out earlier. For the other seven quotes...I have been trying to aim for 7-9 AM. Yesterday's afternoon art was posted at 6PM! That is not good...lol. I will try doing better with sticking with the morning/afternoon timeframes but today there was a good excuse. I went out for London Fog tea and to visit Teddy & Bean. They weren't in photography mode though...so wasn't able to get any photos of them with the cat bed.
This post is part of an ongoing series of graphics with various positive quotes, phrases and mantras for daily living. I did not originally come up with most of these...but enjoyed them so very much that I wanted to share them on fresh graphics of my own creation. On applicable posts feel free to message me about adding credit for the text...however in some cases no definitive source can be found or one is otherwise unnecessary. Each image is intended to serve as a loving affirmation or source of inspiration and the words have already helped me personally in some significant way. There is a sort of magic in finding the perfect dose of encouragement right when you need to see it most...and I hope these also help out anyone on their own journeys who come across them! Follow me...to see further messages of universal wisdom and guidance each morning.
You can support my daily work with a direct donation. This will give me the freedom to spend more time making creative content!
paypal.me/creativemoon
#life #positive #quotes #dailyquote #insight #wisdom #encouragement #thoughts #inspiration #motivation #spiritual #guidance #phrases #affirmation #love #light #gratefulvibes #signs #goodmorning
Posted using Partiko Android