rise and shine this day is yours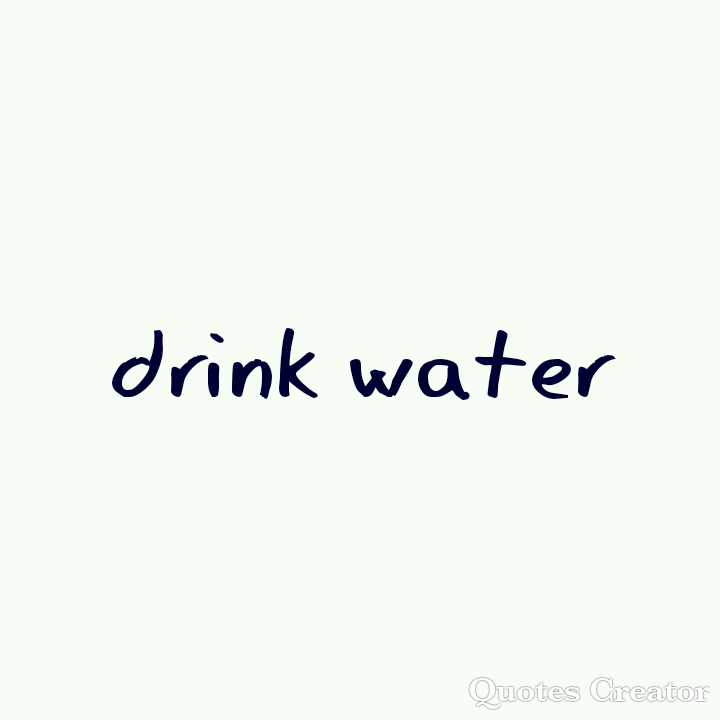 if you could drink love you would never get full. or would you?
Start your day with water, water is life, no matter what you drink, the body turns it into water, to fuel your body. So why not help yourself out and just drink the water, even if it is a half of cup of water in the morning, every morning. You will see the benefits of drinking water, nowadays many people are just drinking energy drinks and sodas.... But let me tell you, those are bad for your health. First of all its not water , and secondly, they are full of sugar. So let me ask you, what is more important your temporary cravings for sweets, or your health in the long run? motivate yourself to be healthy. avoid sodas, they are not good for you. once you will realize the hazards. you will start to appreciate water more. which will change your outlook on things.
drinking water also helps your skin problems ,such as acne, and such....
know what is good for you, question everything.

kindly follow, express yourself, upvote swiftly.
i do hope you learn something from this.
if someone could dedicate daily vote for me,dont let it go to waste,
that would be awesome cos i will not stop motivating you daily.
you can do this on https://steemauto.com or with https://steemautomated.eu/
THANK YOU.


ME