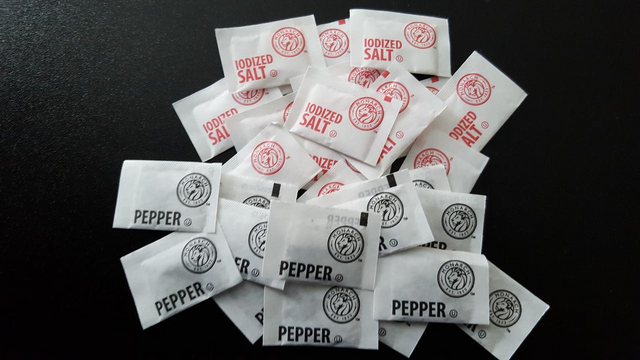 A few years ago...
A few years ago I thought that forks were just for eating food or tuning a musical instrument for the most part. Then there is always the old "fork in the road" which led to famous quote by a legendary American baseball player and coach named Yogi Berra. Right about now… you are saying that famous quote in your mind. So there is no need for me to write it for you to read.
Yogi was really...
Yogi was really a down to earth man who was also a very talented baseball catcher. When his playing days were over he became a coach and that portion of his life is where his wisdom showed.
Sports media members always have to interview the coaches to get their perspective on things and so Yogi shared his take on the games and life. So while you may know his most famous "fork in road" quote I'd like to share a few others of his lesser known ones. (I will get to guzbucking fork, just be patient.)
Yogi's quotes...
These following quotes are all from the great Yogi Berra:
"You can observe a lot by just watching."
"The future ain't what it used to be."
"A nickel ain't worth a dime anymore."
"If you don't know where you are going, you'll end up somewhere else."
"It ain't over till it's over"
I was just...
I was just a youngster when Yogi was winding down his playing career and he was one of my favorite players so I naturally followed him throughout his coaching career as well. I didn't have to look up any of those quotes …they are embedded in my mind. Most, (if not all) of them came from his time managing teams.
Almost all of the quotes I listed here seem to fit in with what is taking place right now on this blockchain. I would say that two of them could have been said for just this moment in time. So I arranged them in the order that I see them as they correlate to steemit, steem and my experience here.
When I came here...
When I came here in September 2017 I did not know anything about blockchain, steem, steemit, hard forks or anything else related to blockchain; I just wanted a place to document my thoughts. So there is truth in Yogi's first quote. (Observe (learn) by watching.)
The future ain't what it used to be here on steemit as I see it. So I'd say Yogi is two for two so far.
While the third quote isn't easy to explain for me, I believe it does apply. Yogi just got his nickels and dimes backwards. Steem is headed south and there isn't any two ways about it.
The fourth quote I would say sums up what happened to steemit with Ned at the helm of the ship. My opinion is he shipwrecked this boat and sold it off while it was taking on water.
The last quote...
The last quote is most fitting, "It ain't over till it's over", Yogi Berra; and the truth is the truth. So, how about we just stick a fork in this thing so it is "over" and we get on down the road now.
Then I (we) will know where the guzbucking fork is and the table will be set for the future.
Until next time,
Sult