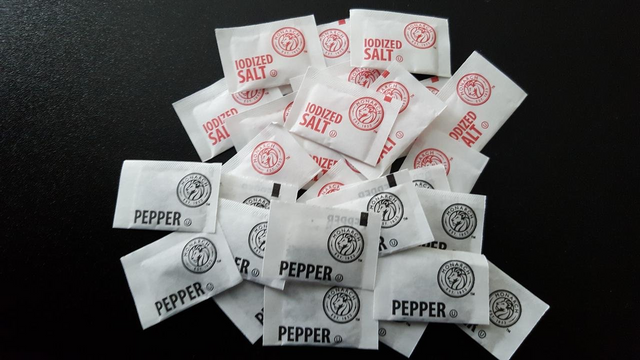 It has been quite a while...
There was a time not that long ago that I couldn't wait to sit down at the end of the day and put my thoughts into words and publish it to the Steem blockchain. Then life got in the way and as each day passed by the desire diminished.
Those of you who have read the daily dose in the past know that in October '18 I was informed my job was ending at the end the year. Scary times for an old man like me but with the encouragement and love of family, friends and readers here I dealt with the situation and can now say what seemed like a crushing blow to me at the time turned out to be a true blessing. THANK YOU for your encouragement and prayers.
The last six months...
It has been six months or so since I checked in and a lot has been going on since then but I don't want to get into the habit of just telling about my life. I will give a very brief update on it only because I know some of you will be wondering what happened with the….
• boycott is over…Blondie got her original paper back
• Mrs. Papper & I celebrated our 25th wedding anniversary in July
• patent application has been made
• more testing taking place now
• got a healthy pay increase and more territory at work
• the law suit settled as we have signed the settlement agreement
• drawings do keep me busy as I have taken on a second client to draw for
That is about as brief as I can make it and if you don't know what some of those items are they are all well documented in previous daily doses.
I said earlier that the desire diminished; to the point that I damn near fear writing this one.
My goal with writing...
My goal with writing was to share information and to get people to think about things. In the past I think I did an adequate job of that for the most part. My time that I had for researching things in the past has been severely cut as far as reading goes with that time dedicated for doing drawings. I have found though that I can listen and draw at the same time so I spend a lot of time listening to podcasts and videos. I keep a note pad handy and jot down things I hear that interest me and follow up with fact checking the statements.
The most important piece of information I can share is that damn near everything you have learned in life came from people you trusted. The problem is those people, despite their good intentions, may not have actually known what they hell they thought they knew.
The "law of the land"...
The" law of land" …. You've heard that term before but do you know what it means? Chances are you don't … you may think you do. Even the so called "police, constables & sheriffs" don't know the law of land. The law of the land in the United States of America is common law.
Common law is so simple to understand that we have been duped out of it and our elected officials (past & present) have replaced it with codes & statutes. Codes and statutes are nothing but instruments created by government to control man. Man can control himself just fine for the most part; he doesn't need government officials making up rules of behavior as government officials sees fit and then fine the man when he breaks one of the government rules.
So what is....
So what is common law? The simple and easiest way to define it is this; do no harm to another man or woman and do no harm to their property. It can be explained other ways but that is it … harm nobody or their property. If you cause them harm you broke the law.
Basically speaking; right and wrong is common law. People know the difference between right and wrong. Every man and woman knows what is right and wrong for the society they live in. The problem with right and wrong is that since everyone knows the difference there is no need for lawyers in common law. How much money is made by lawyers defending people in court every week for breaking codes & statutes where no one was harmed? My guess is millions of legal tender or currency just in the USA each week.
Did you happen to....
Did you happen to notice I didn't say "millions of dollars" at the end of that last paragraph?
My choice of wording in the question was "money" but my guess was "millions of legal tender or currency". "The reason ?", (well thank you for asking) to make a point is the reason. You see we have been duped again by our government regarding lawful money.
Chances are you haven't even heard the term "lawful money" but if you do a little research you would find that only gold and silver coin issued by the United States of America is lawful money in the USA.
When was the last time you ever dealt with lawful money? Chances are if you were born after 1970 you never have unless you collect old coins. In the 1960's you could every now and then get a silver quarter or dime as change when you purchased something but it was a rare occurrence. The death blow to lawful money actually occurred on June 5, 1933 at 4:40 PM. with the passage of HJR 192. Lawful money was replaced by "legal tender" with the passage of that House Joint Resolution.
Government is all about...
Government is all about the "word game" as I call it. They change a few words here and there and try to pass things off as being lawful but it isn't. There is a difference between "lawful" and "legal" but we are ignorant because we believe the two words to be interchangeable. Do you know the difference between a "jury trial" and "trial by jury"?
By now if you haven't gotten my point it won't do any good to give more examples.
Today marks the start...
Today marks the start of a new year and new decade and it is my hope that you will forget what you have "learned " through your years of education and take it upon yourself to learn the truth. I can tell you that being dragged into the legal system (courts) are not where a man or woman should be if there is a problem. If you are in "trouble" and asked to enter a plea of "guilty, not guilty, or no contest" you are not in a court of law.
Common law is still the law of the land here in the United States of America.
Blessings to each of you and happy New Year.
Until next time,
Sult