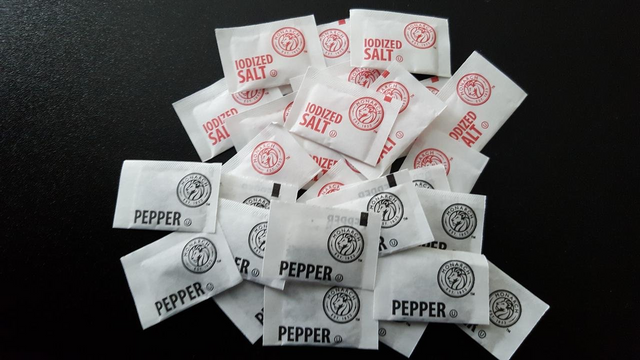 Go ahead and ask; "What the hell are you talking about?"
Well, that is the first question I would ask if read the title of this edition so I got that out of the way for you pronto; now I'll explain.
In fact, I may have exaggerated a little with that title in saying "no one" because I actually care and there are some others but not many. Most people don't even know that slavery still exists so how could they care?
For those of you...
For those of you who think I am talking about southern plantations and black slaves working on them like back in the 1800's that isn't what I am talking about. Besides, president Lincoln and his army were getting their asses kicked by south in the civil war and it wasn't a war "about slavery" it was about government debt.
The slavery aspect of the civil war came about when Lincoln needed to do something in order try and bolster his troop's numbers and freed slaves seemed like it would be an easy move to get more troops fighting for the Union Army so he freed the slaves. Numerous, then freed former black slaves, did join the Union Army so it did work.
Today the largest slave...
Today the largest slave owner in the world is the United States government; and no, I am not talking about the military. If you are thinking it is all the prisoners incarcerated here in the U.S. that is just a fraction of the slave population. The thing with the prisoners is that they know they are slaves to government, the largest slave population here in the USA doesn't even know they are slaves. Citizens are slaves.
Yes, the U.S. citizens...
Yes, the U.S. citizens are slaves and most aren't even aware of it or how it happened. That doesn't change anything though, U.S. citizens are slaves and being ignorant slaves are exactly the ones the government likes the most.
The majority of the slaves in the U.S. haven't a clue about this since the majority of them were "educated" in an education program administered under the direction of the U.S. government. If there is one thing, besides going into debt, that the U.S. government knows how to do that would be keeping the truth from the American people.
I'll be damned...
I'll be damned if I didn't spend the last two hours looking for some examples of just how ignorant we are and got sidetracked in doing it; but that was a good thing.
Seeing how April 15th is approaching and that is the day you have to have your Federal Income tax papers filed I found myself looking around in Title 26 of the US Code. Title 26 of the US code is where the government tricks you into believing you have to pay Federal income tax, it is known as the INTERNAL REVENUE CODE.
Just on face value of the name alone it should raise some questions starting with the word "internal" let's see how Merriam-Webster dictionary defines the word "internal";
"existing or situated within the limits or surface of something; such as
a. (1) : situated near the inside of the body
(2) : situated on the side toward the median plane of the body
b. : of, relating to, or occurring on the inside of an organized structure ( such as a club, company or state)
: relating or belonging to or existing within the mind
: INTRINSIC , INHERENT
// internal evidence of a forged document
: present or arising from within an organism or one of its parts
// internal stimulus
: applied or intended for application through the stomach by being swallowed
Based on the definition of the word "internal" it looks like 1. b is the only applicable explanation and since it is the U.S. Government code it must be only applicable to those in the U.S. Government.
Moving on to the word "revenue" we find it defined by MW dictionary as
: the total income produced by a given source
: the gross income returned by an investment
: the yield of sources of income (such as taxes) that a political unit (such as a nation or state) collects and receives into the treasury for public use
: a government department concerned with collection of the national revenue
A person could just about apply any of these four definitions to the use of the word "revenue" in the title "INTERNAL REVENUE CODE" but number 3 or 4 most likely applies.
So that leaves us with one more word; "code". So we go back to the dictionary for one last time and the definition of code.
Merriam Webster's dictionary has a whole bunch of explanations or definitions of code so I will just cut to the chase and give you the one that I see fitting here since the code is written. You can go check the rest for yourself but 3.(c) is : coded language; a word or phrase chosen in place of another word or phrase in order to communicate an attitude or meaning without stating it explicitly.
Heaven knows that nothing is ever stated explicitly in codes that the government writes and if you couple that with another definition that proceeded that one I gave you it will tell you that part of code is often to hide secret meanings. Well they damn sure do a good job of that, hiding secret meanings.
It might just be...
It might just be that the INTERNAL REVENUE CODE was never meant for you or me but only for government workers.
Now some of you might be saying hogwash, it applies to everyone here in the U.S.; government or not. Maybe, but when is the last time you actually read Title 26 of the U.S. Code?
What's that you say, you haven't read it? Why not?
I know the reason...
I know the reason why; it is too long and too complicated to read and understand. Besides, you like giving your hard earned Federal Reserve Notes back to the government so they can waste them on things like researching the mating habits of penguins in Antarctica or guzbucking stuff like that.
If by chance you should go and read Title 26 of the U.S. Code the place to start is obviously at the beginning and would be Subtitle A.> Income Taxes > Subtitle 1. Normal Taxes and Surtaxes> Subchapter A. Determination of Tax Liability > Part I. TAX ON INDIVIDUALS > Section I. TAX IMPOSED.
There you will find right off the bat that this is going to be a chase down a bunch of "rabbit holes" if you actually read what is written and not assume ANYTHING.
We have had it beaten into our brains our entire life that we have to pay income tax so it would be prudent on our part to know exactly what the government has determined "income" to be. (Good luck finding that by the way.)
If you do elect to give Title 26 a look I suggest you Google it and you will find Cornell Law School and they have the best text of Title 26 and the text has words underlined(hot linked) that will give you the definition of the word as defined inside the code. Yes, words like "tax" are even underlined and we all know the definition of tax so no need in clicking on it right?
If you answered "yes" you just proved what I was saying about assuming things. According to the definition of tax as determined by the code it is;
"(a)The penalties and liabilities provided by this subchapter shall be paid upon notice and demand by the Secretary, and shall be assessed and collected in the same manner as taxes. Except as otherwise provided, any reference in this title to "tax" imposed by this title shall be deemed also to refer to the penalties and liabilities provided by this subchapter." source Cornell Law website.
So no need in clicking on it right?
According to the definition a person doesn't have to pay the tax until "notice and demand" has been made by the Secretary. The other very interesting thing in this definition of tax is that it is the "penalties and liabilities" provided by the subchapter and are collected in the same manner as "taxes".
If I read that correctly tax and taxes are not the same thing, it says it right there if you read what is written. So maybe "taxes"(plural) are voluntary like we have been told, but the "tax" (penalties and liabilities) are not. I might also mention that the definition of the word tax is hidden deep in Title 26 at subsection 6671.
Why do people send in their hard earned FRN's when the Secretary hasn't made notice or given them a demand?
Who is this Secretary anyway? There is no Secretary of the IRS, there is a Commissioner of Internal Revenue, but I'll be damned if I can find the Secretary of the Internal Revenue so that Secretary must be the Secretary of the Treasury. If you ever received a refund for over paying your taxes that check you received came from the U.S. Treasury.
Let me move along here before I get side tracked again.
Anyone who has filed a form 1040 at tax time is familiar with the term "adjusted gross income", right? I see you nodding your heads in agreement. For those of you who aren't in the U.S.; adjusted gross income is the final number that is determined you owe taxes on once a person takes the deductions they are eligible to take. Those deductions are the "adjustment". It is also referred to as taxable income.
Can anyone here in the U.S. tell me what specifically is included in adjusted gross income?
I didn't think so. There are 18 different items listed as specific to adjusted gross income, so if it isn't listed then it shouldn't be included now should it? No it should not.
If you go down the list nowhere on there will you find that compensation earned from your trading labor for wages is on that list. So why in the hell are you doing it?
I can't stress enough that you need to read what is written in the code and quit relying on what you think these terms mean without reading what it means inside the code.
So, here we go...
§61. Gross income defined
(a) General definition
Except as otherwise provided in this subtitle, gross income means all income from whatever source derived, including (but not limited to) the following items:
(1) Compensation for services, including fees, commissions, fringe benefits, and similar items;
(2) Gross income derived from business;
(3) Gains derived from dealings in property;
(4) Interest;
(5) Rents;
(6) Royalties;
(7) Dividends;
(8) 1 Alimony and separate maintenance payments;
(9) Annuities;
(10) Income from life insurance and endowment contracts;
(11) Pensions;
(12) Income from discharge of indebtedness;
(13) Distributive share of partnership gross income;
(14) Income in respect of a decedent; and
(15) Income from an interest in an estate or trust.
Source: uscode.house.org
Sure, in subsection 61 Gross Income Defined it does mention under the General definition that compensation for services, including fees, commissions, fringe benefits are included in Gross Income. It is also preceded with , "Except as otherwise provided in this subtitle" and that is where 26 U.S. Code Subtitle A Part II comes in; ITEMS SPECIFICALLY INCLUDED IN GROSS INCOME, that is the "unless otherwise provided" but most people don't read that far.
The General definition said "all income from whatever source derived" so why is there a need for "ITEMS SPECIFICALLY INCLUDED IN GROSS INCOME? It should make you wonder...
Remembered what we said about coded language and communicating a meaning without explicitly stating it? This is how they do it, they tell you one thing and lead you to believe it and then turn around in the next section where the specifics are and it is nowhere to be found. The other word that hasn't been defined is "income" and you aren't going to find it defined in Title 26 of the U.S. code.
Here is what is specifically included in Gross Income...
PART II—ITEMS SPECIFICALLY INCLUDED IN GROSS INCOME
Sec.
Alimony and separate maintenance payments.
Annuities; certain proceeds of endowment and life insurance contracts.
Services of child.
Prizes and awards.
Dealers in tax-exempt securities.
Repealed.
Commodity credit loans.
Dividends received from certain foreign corporations by domestic corporations choosing foreign tax credit.1
Group-term life insurance purchased for employees.
Restoration of value of certain securities.
Repealed.
Reimbursement of moving expenses.
Property transferred in connection with performance of services.
Transfer of appreciated property to political organizations.
Unemployment compensation.
Social security and tier 1 railroad retirement benefits.
Alcohol and biodiesel fuels credits.
Certain amounts with respect to nuclear decommissioning costs.
Repealed.
Illegal Federal irrigation subsidies.
Certain foreign branch losses transferred to specified 10-percent owned foreign corporations.
Source : uscode.house.gov
I did in fact...
I did in fact get side tracked again; the IRS just pisses me off with all their bull shit and tons of rules and regulations. I was talking about slavery and they are definitely slave masters.
Here, in my opinion, is why you won't find the word income defined; you have never earned any lawful money that can be taxed and they know it. You were paid with FRN's (Federal Reserve Notes) which are nothing more than an I.O.U. and until you are paid with a lawful money, back by physical gold or silver, you have not received any income.
So they dance...
So they dance around and lead you down rabbit hole after rabbit hole chasing definitions of words until you finally just give up and give in. Most people don't even start the chase since they have grown up "knowing" that you have to pay income taxes. We assume to damn much and we read far too little.
I'll give you a...
I'll give you a little secret, income tax is voluntary and I will also show you where you can read that and you won't find it in Title 26 of the U.S. Code.
But before I do I need to ask you a couple other questions; is a gift not something that is given willingly? Also, the word "bequest" means the money or property that someone gives to someone else after their death does it not?
Okay, keep those two words in mind; gift and bequest.
If you will...
If you will to go to Title 31 of The U.S. Code; Section 321, GENERAL AUTHORITY OF THE SECRETARY and go down to (d)2. it reads, "(2) For purposes of the Federal income, estate, and gift taxes, property accepted under paragraph (1) shall be considered as a gift or bequest to or for the use of the United States." Sourced from Cornell Law.
It also mentions paragraph 1 and I imagine you are thinking there is something in paragraph 1 that gives paragraph 2 a completely different meaning than what you read so here is paragraph (d)1.
" The Secretary of the Treasury may accept, hold, administer, and use gifts and bequests of property, both real and personal, for the purpose of aiding or facilitating the work of the Department of the Treasury. Gifts and bequests of money and the proceeds from sales of other property received as gifts or bequests shall be deposited in the Treasury in a separate fund and shall be disbursed on order of the Secretary of the Treasury. Property accepted under this paragraph, and the proceeds thereof, shall be used as nearly as possible in accordance with the terms of the gift or bequest." Sourced from Cornell Law.
So there you have it, the income taxes you believe you are required to pay are most definitely a voluntary gift but nowhere in Title 26 of the U.S. Code (INTERNAL REVENUE CODE) will you find that information, just like you won't find the definition of income. Codes have secrets and that is one that the U.S. government doesn't want you to know.
Are you tired of giving gifts to the U.S. Government?
There are plenty more areas where I could show how slavery exists here in the USA but I'm tired and need to call it a night. We are slaves here; the government just allows us to move freely around the plantation as long as we keep sending the slave masters gifts or don't break the rules of the plantation.
This edition of Seasoned with Sult N Papper is not intended as legal or tax advice, it is solely for entertainment purposes and to stimulate the reader to investigate such matters on their own.
Until next time,
@sultnpapper

Note: Thanks for reading this edition of Seasoned with Sultnpapper. Please check out this post by @abbak7 if you like winning SBI https://steemit.com/dpoll/@abbak7/daily-sbiincinboost-giveaway-3