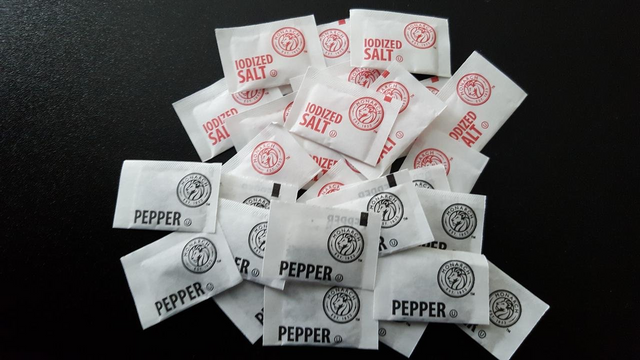 Boycott is finally over….
Well it has been a very long time but as of this past Wednesday evening the boycott of our church by Blondie and me is officially ended. It was a thirteen month ordeal that had gone on way to long but I finally had enough and sent the preacher his "final warning".
Vacation Bible School time…
Last year,( if you remember), Mrs. Papper was hired by the church and that sort of put a damper on me complaining to loudly since she had started working there.
The Mrs. and our four children play a big part in helping put on the Vacation Bible School that starts 6/24/19 at 8:00 AM.
I am not saying that it couldn't be done without them but having their help is a definite plus. So I used a little leverage on the preacher and informed him on last Sunday that if we didn't have Blondie's paper by the start of Vacation Bible School he had better have some replacements to fill their five spots because they will not be there if he doesn't return her original paper.
Leverage applied ….
Seeing how Vacation Bible School is one the largest things that this preacher is in charge of it made perfect sense to me apply some leverage at a point when he is counting on every volunteer and employee on being there.
Shortie served as the mascot last year for VBS and did such a good they gave her that role again, of course she had to buy her own costume so they would be without a mascot if she wasn't there this week.
Blondie has the job of being a "shadow" for an autistic child and she has done this in the past for this child so both him and the parents have a comfort level giving them peace of mind.
The boys have leadership roles and are in charge of groups of kids and both have youth helpers' working under them and the Mrs. is in charge of seeing that all the crafts are ready and distributed to all 650 participants each day.
So, I made it a very easy choice for the preacher … give back Blondie's paper or figure out how to replace these five people on the VBS team.
Didn't take long once he got the message…
Last Sunday the youngest boy delivered the message and he said the look on the preacher's face was priceless. The preacher started to ask if I was serious and the boy stopped him… "he's serious. If he doesn't have the paper you won't see any of us at VBS that week."
So the preacher said he would have it Wednesday and he did have it for the boy to bring home after their youth group meeting that night.
Some of you thought we never would see it again…
Some of you thought we never would see it again and I kind of had that feeling too. I figured he had gotten rid of it since he plagiarized some of what she had written for use in his sermons.
One thing I had going for me was my delivery person. We play quite a bit of poker and he still has trouble telling when I am bluffing or not so he was the perfect person to deliver the message.
Was I bluffing? Not a chance.
Until next time,
Sult
PS: The results of the permeability test are being written by lab right now. The lab manager said he couldn't detect any moisture line in the samples with our admixture in the concrete. He has never had that happen before with that type of test.